As of my last blog entry, I had received the hardware from Gramercy Tools, and I'm very satisfied with the quality of materials and service. The shorter blade necessitated a shorter stretcher, which I whipped out in a couple of hours from a scrap piece of cherry. Like many of my shop projects, the finished saw looks different from what I had visualized at the start of the project.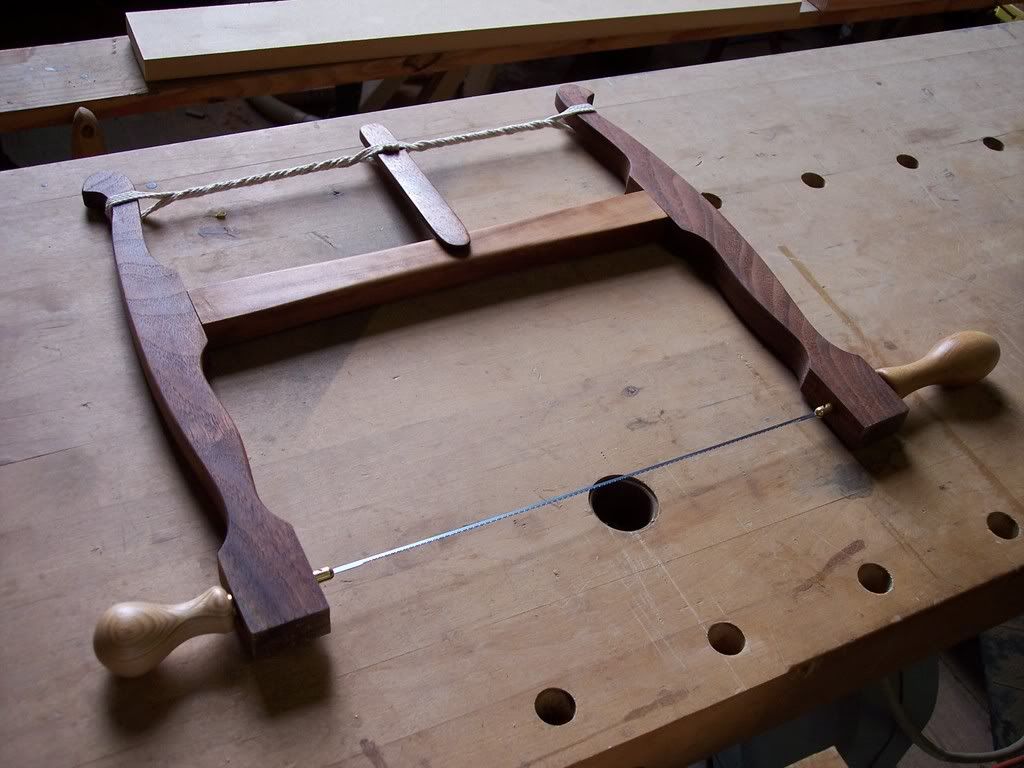 The pins that catch the blade simply epoxy into the handles, which are pre-drilled to the proper diameter. Once I completed the new stretcher (I kept the old one in deference to my Scottish heritage) and epoxied the handles, it was a simple matter of cutting and tapering the windlass stick. A couple of coats of Watco all the way around, a blob of packaging string my wife had on hand (I know, bottom-feeder,) and Bob's your uncle. The saw cuts more sweetly than any coping saw I've used, and has a lot more inertia besides.
So, now that I'm down to only two major projects (See Moby Plank and Treadle Lathe under this blog) I'm afraid that my MPD isn't being satiated. I wonder what's next?
-- There's no tool like an old tool...
---