Step 5- plot out the cuts.
Here we are going for a slab 8'' thick 55'' average width by 11 feet long.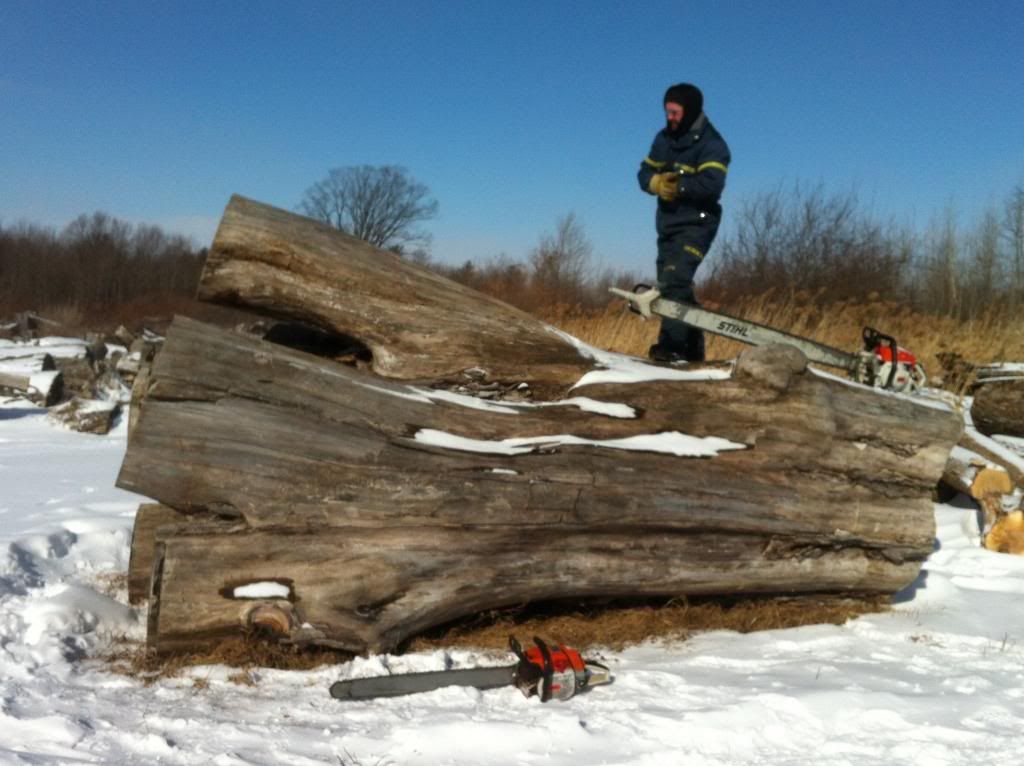 step 6- enjoy a look inside
After nearly 300 years of growing and some hard work we finally get our first peak inside
step 7- take a well deserved break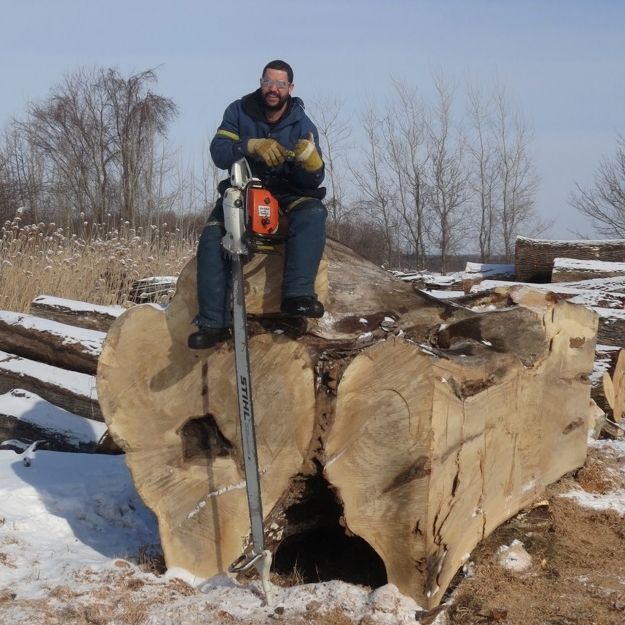 step 8- repeat steps 5 and 6.
It was truely magical standing beside this monster of a piece. Time to let it dry. Looking forward to getting back here for steps 9-?????
-- "Safe woodworking isn't just about avoiding injury, it is also about avoiding extinction." CKG
---