Of all the parts and pieces shipped I only found one thing damage and it is minor in my eyes. One of the plastic plugs on the end of the front rail is cracked. It doesn't want to fall out but is broken down the middle.
Here are some additional photos of various pieces as they were unpacked:
Shipped inside the cabinet of the saw was a box with various items such as the standard riving knife, a dado blade table insert, and some hex wrenches used for putting the saw together and to make adjustments. Also inside was the combination 10" saw blade included and the on/off switch attached to the wiring and ready to be plugged in.
Included as well was a different on/off switch if you want to change the motor over to 220 volt. Instructions were included as to how to do that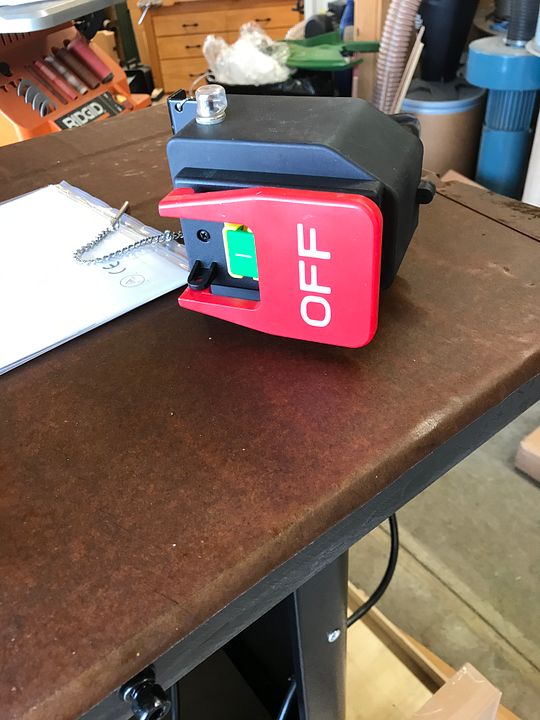 The phenolic extension standard with the saw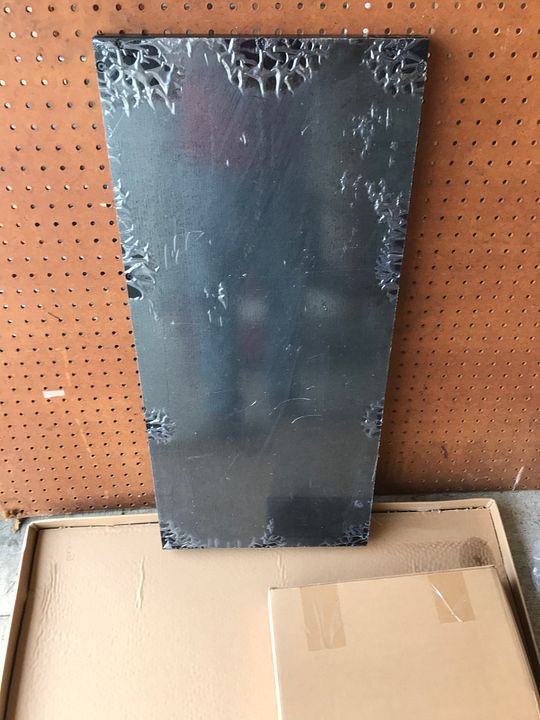 All the cast iron surfaces were covered with brown paper. I was pleasantly surprised that they weren't coated with that nasty grease that manufactures often use but a light oil that was super easy to remove with mineral spirits.
some additional photos of the saw and parts.
Next I will get into some of the issues that I encountered while assembling.
Tony J.
-- Tony, Sullivan IL
---