My son (4 yrs. old) received a baseball bat and ball autographed by Randy Winn of the San Francisco Giants. (Go Giants!) This is the display case I built to show them off. And also to keep him from running around the house and smashing things with the bat.
The case is made of cherry wood. The front door of the case has 1/4" safety glass. The frame is joined with mortise and tenons. The glass fits into a rabbet in the back and is held in place by 8 wooden brackets. The sides of the case are joined with hand-cut dovetails. The back is constructed from slats that are joined with tongue and groove. The boards are not glued to address wood movement. Instead, each board is attached with one wood screw at the top and bottom. I intend to plane and scrape and then apply a boiled linseed oil finish followed by wax.
I am attaching a sketchup plan of the case. I used the plug-in by Purplev to draw the dovetails. It works amazingly well. Now if it were only that easy to make the dovetails.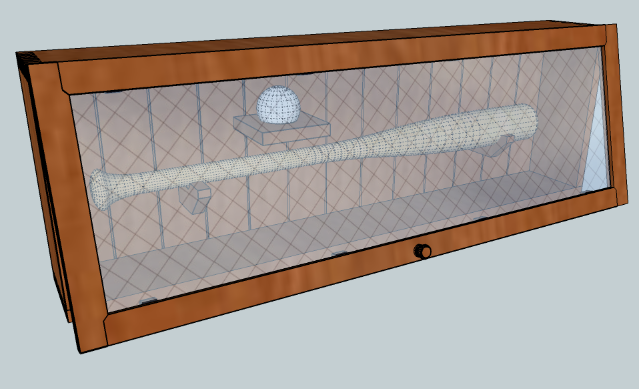 Thanks for looking.
Tom
---