Allyson's nightstand is now complete. I had a few problems with the finishing. But other than that I am very happy with the way it turned out. I think that Ally likes it as well.
The drawers are made of quarter sawn white oak (QSWO). They feature hand cut through dovetails (my first attempt). The top is also QSWO. I had a lot of trouble with tearout on the top. But based on advice I recieved here I was able to clean it up with a cabinet scraper. In the end, I think it turned out fine.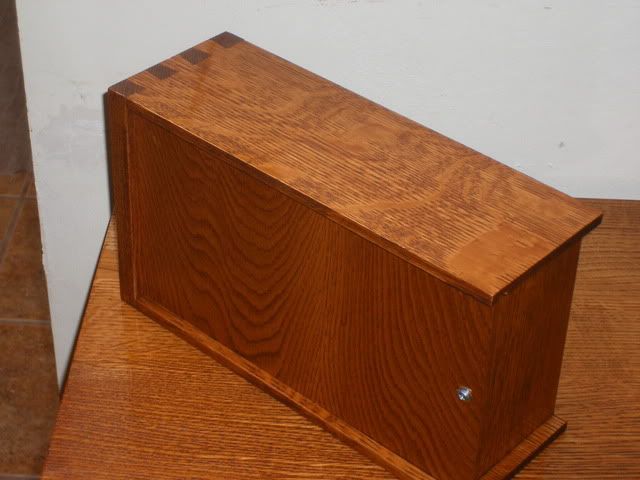 The nightstand is stained with General Finishes oil based stain (Candle Light). It is finished with four coats of Waterlox. I think I applied the Waterlox too soon after the stain. This caused some Waterlox runs to darken. When I scraped/sanded the runs a light spot was left.
Well here it is for your enjoyment and comments.
Tom
---