Phase 1 of my new kitchen completed.
This is another in the endless list of projects I've embarked on since starting my new home construction back in 2007 with the focus on providing all the labor, or as close to it as possible.
The kitchen has been a long time coming, a lot of time spent in designing, drawing models and finally arriving at what I think I want;)
Construction materials:
Base cabinet boxes: V.C. Pre-lacquered 5/8" sheet stock.
Door/Drawer faces: Curly sugar maple panels in rift sawn sugar maple frames
Face frames: Rift sawn maple with Beaded & Haunched face frames, inset doors/drawers
Drawer boxes: Rift sawn sugar maple, 9/16" thick, lap joint with walnut dowels
Hardware: Blum Tandem with Blummotion, Blummotion on all doors as well.
Island: Cherry
Finish:
Base cabinets: 2 stage transtint dye, BLO, Vinyl sealer, 2 coats post cat Conversion Varnish (MLC Duravar)
Island: Natural. BLO, Vinyl sealer & 2x C.V.
Upper: to be same as base.
Features:
- Recycle center
- Rev-A-Shelf Blind corner pullout system
- Solid maple drawers with walnut dowel joint detail
- Antique brown granite, 1-1/4"
To be added later:
- Tall narrow pull out pantry hidden in fridge surround
- LED lighting under upper cabinet valence
- Upper cabinets to ceiling with 30" lower section with curly maple doors and 14" upper art glass doors with accent lighting behind glass.
- Custom Range hood
Nothing really out of the ordinary for a home shop was used here. A shop built jig with a 45° router bit with bearing spud ground off for the haunches, router table mounted beading bit for the beads, pocket screw joinery for assembly, biscuit & glue to boxes.
I purposely eliminated toe kicks everywhere except for where absolutely necessary (at main sink and work sid of island). I truly despise traditional toe kick all around look in a kitchen, it just looks too blah IMO. I wanted my kitchen to look a little more like fine furniture than Home depot;) So far this is just perfect!
There will be a matching maple toe kick added below the dishwasher with rare earth magnets so it's easily removable.
To avoid having an air vent in either the cabinet baseboards or the floor in front of the blind corner cabinet I chose to enclose the duct with the ladder frame the cabinets sit on then drill vent holes that let air out into the dishwasher space and out under the toe kick (and sides/top to some degree). This seems to work nicely, good air flow and no visible duct :):)
Some photos: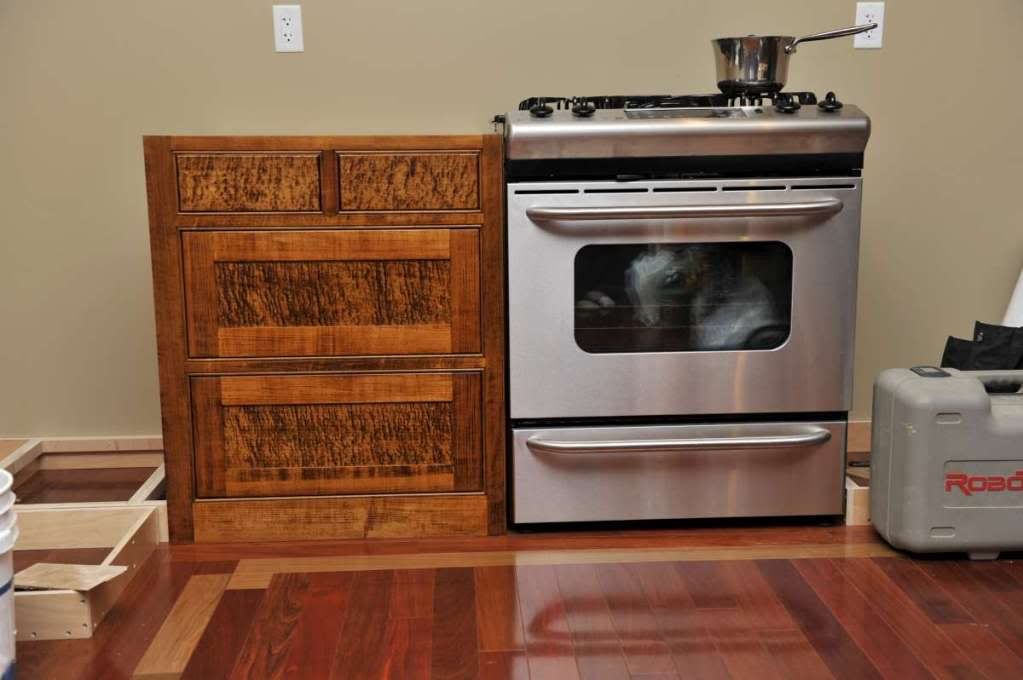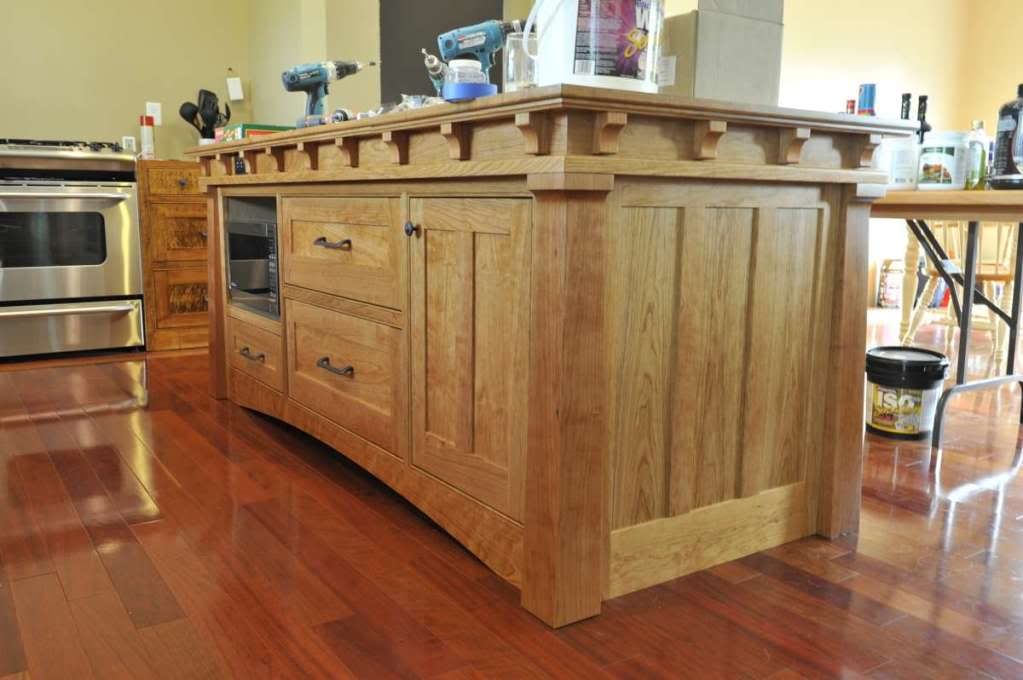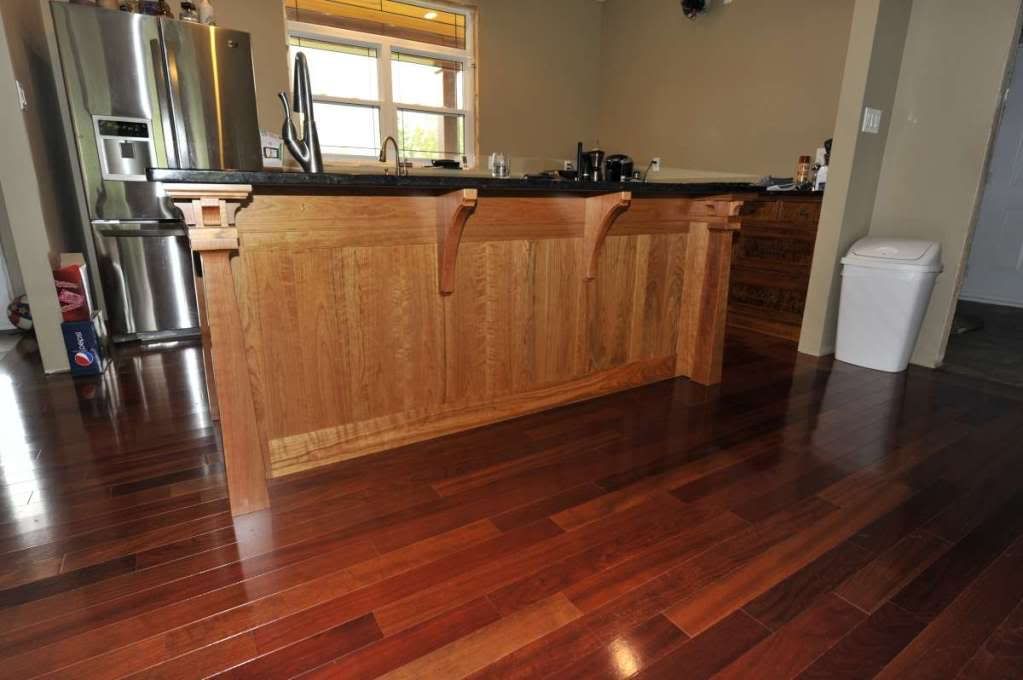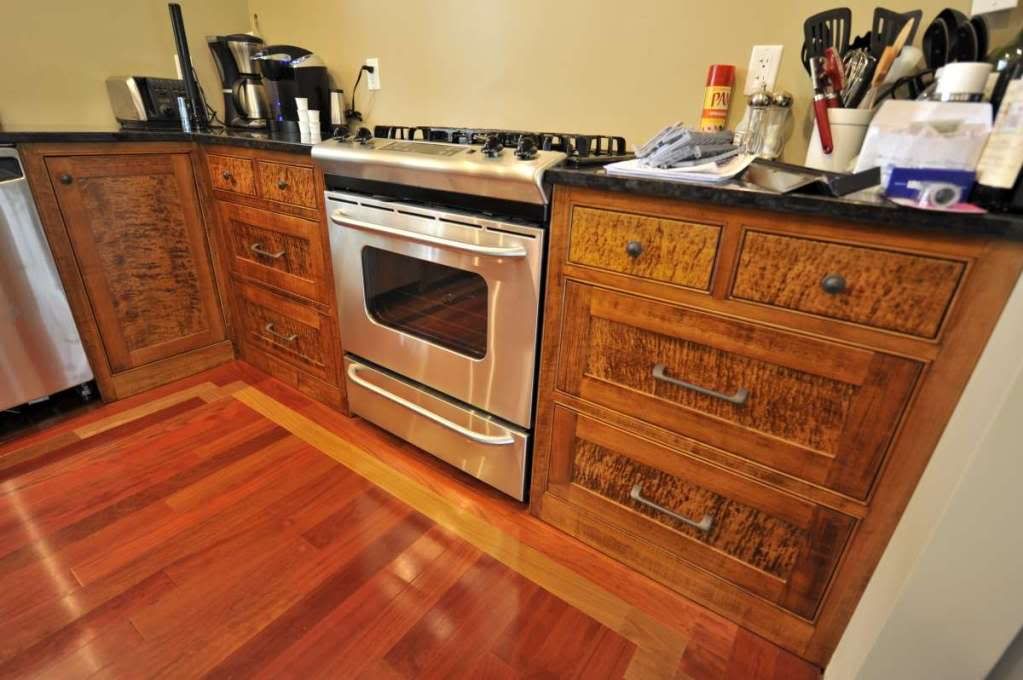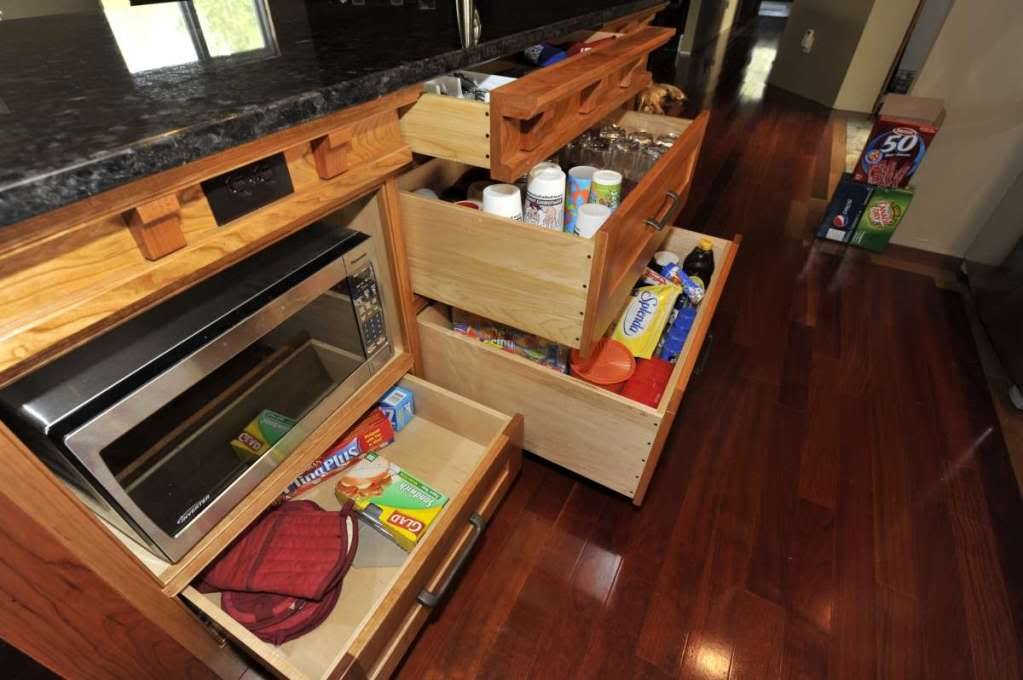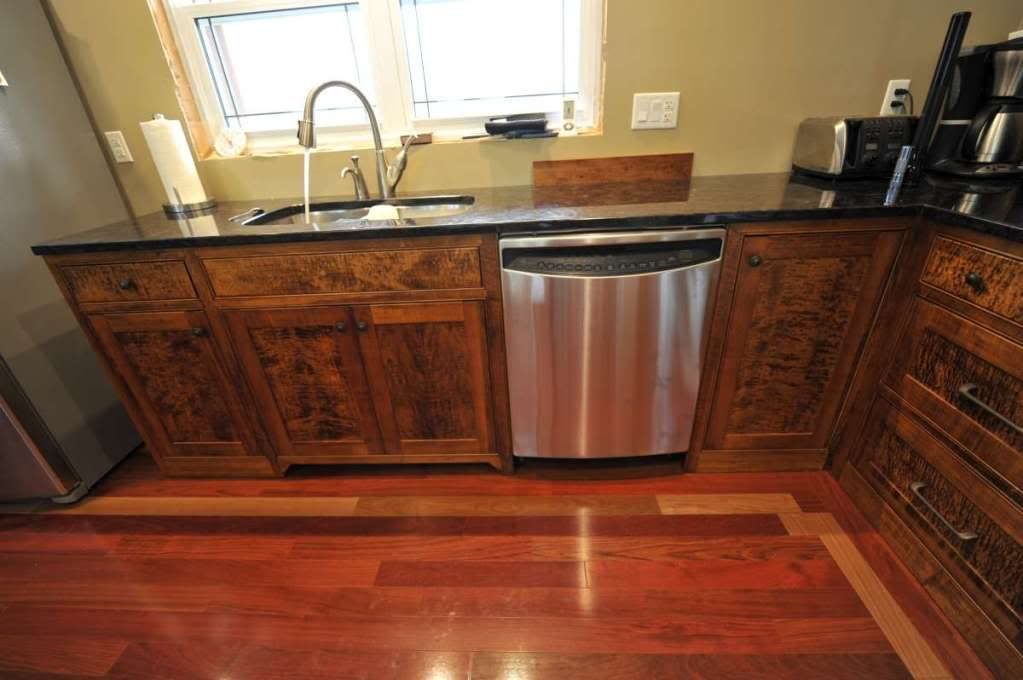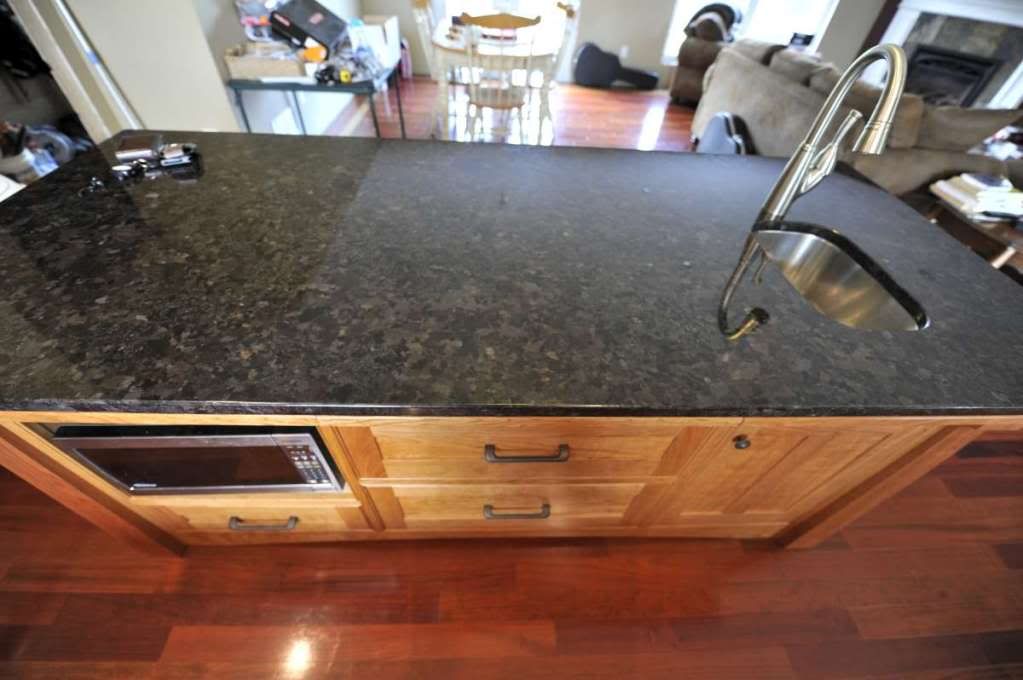 Currently switched hats from cabinet maker to decking and will get back to the fridge surround and upper cabinets when the deck is finished this month.
Hopefully will have more to post in a couple months :)
-- Steve in Kemptville On. Canada
---