I finally graduated from my old Ryobi table saw to a new table saw. I ordered a sawstop from Woodcraft on Sunday and it was delivered today. Since I won't have a chance to set it up until Saturday, I figured I would at least open it up and spread it out to get ready. Please keep in mind, the garage is in a state of transition as I redo it into a workshop. In a few weeks the shed will be a complete mess, but the garage will have been set up. Again, not sure why the images get cropped all weird on the blog.
Picture of the box


Picture inside the box

Hardware is nicely labeled and laid out for assembly

The boxes with rails and outfeed table. (too lazy to make an outfeed table this go around, workbench needs building first)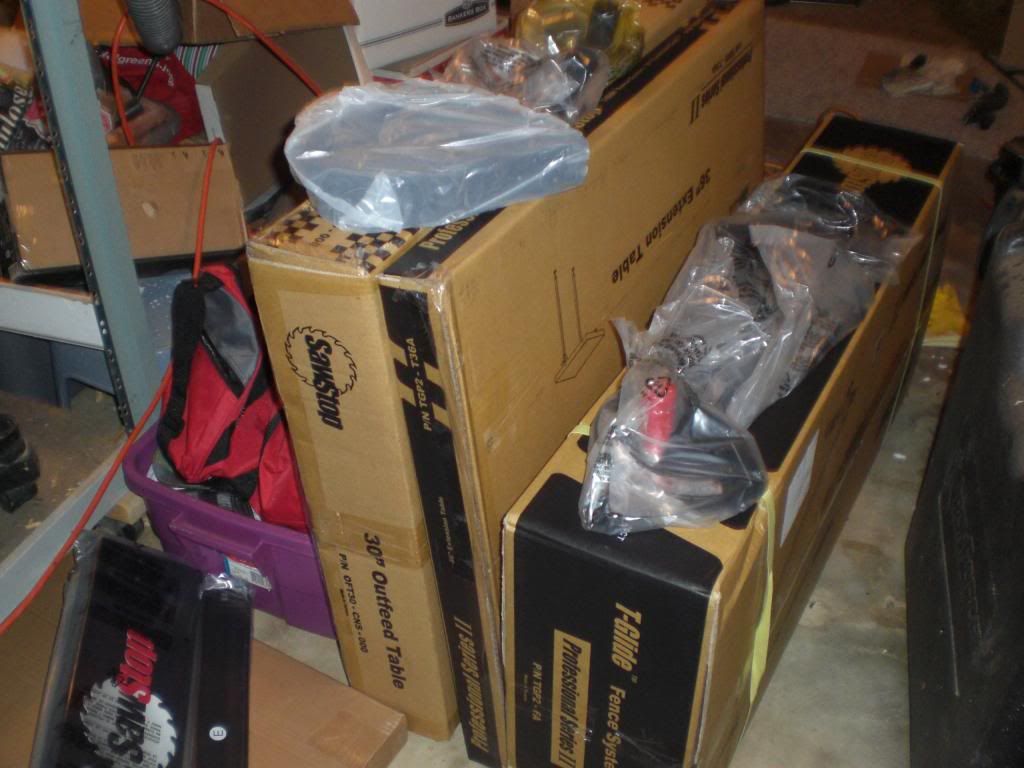 Gratuitous picture of one of my most recent projects, wall storage. I made two of these, the other one is on the opposite wall above the mitre saw bench.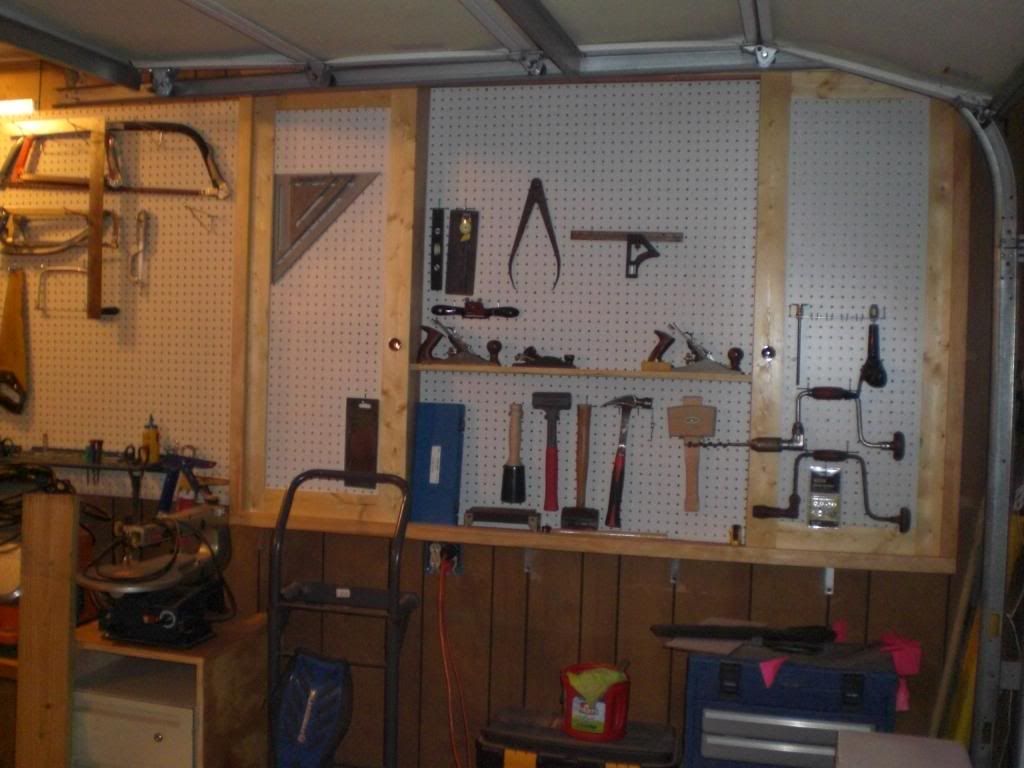 -- Henryk, South Carolina
---