The other day I was home for spring break from school and I was standing in my bedroom doorway talking to my Mom. While I was standing there I was playing with the molding around the door frame (The bottom part was all ready broken and only held on by one nail) and of course it decides to break completely of at that nail.
So naturally I propped it up against the door frame.
Mom said I dont think that will cut it lol. So I said I got this (b/c Im a LJ) I garbed my bottle of wood glue off my book shelf and glued the two pieces back together. While I was holding them Mom said your going to glue your fingers together. So here again I say I got this and I pick up a clamp them together.
After the glue set I put the wood back on the nail and finished gluing it all together.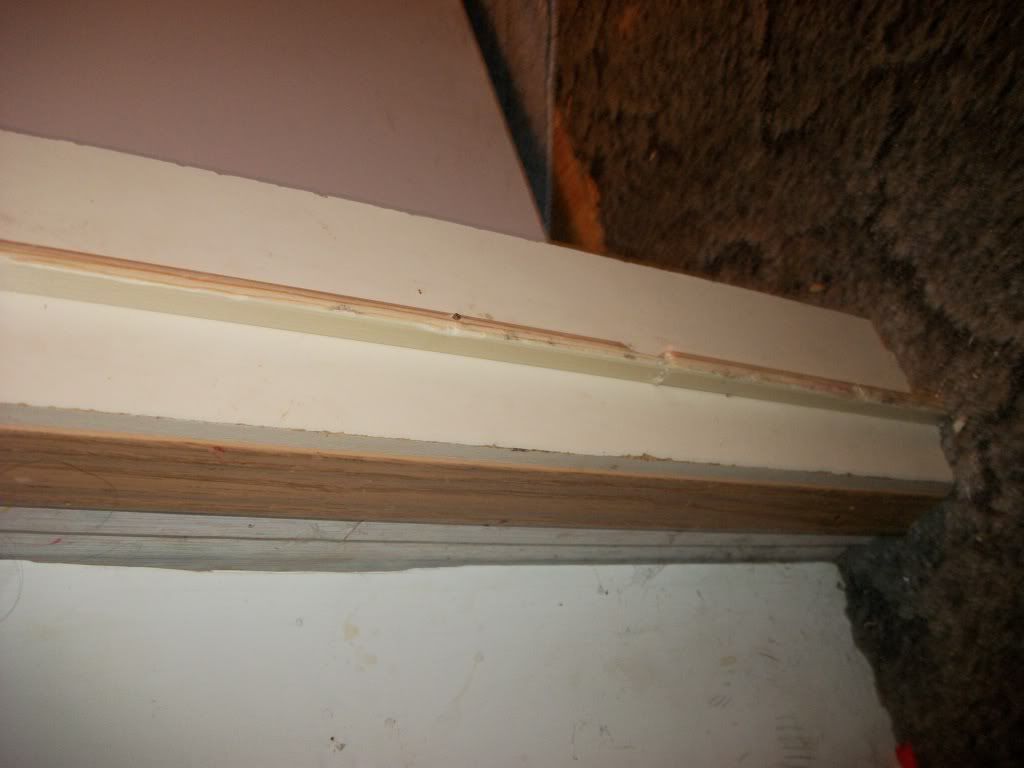 So all in all my question is how many other LJ out there don't have heat in the shop and have to glue up there projects in there bedroom?
---