I have a smallish vehicle, consequently when I need wood I cannot always just run out and buy a number of board feet and fit it in the car. That's where online ordering comes in handy. I've ordered from Woodworkers Source a few times in the past and have been happy with what I received each time. This time I'd thought I'd share with you how my order arrived.
Woodworkers Source has a sale on now (I always try to catch their sales) on all exotics. If you order one of their packages you get FREE shipping. On 10/1 I ordered 20 bd ft of Lyptus for a project my wife wants me to do. It arrived on 10/6. Not bad considering there was a weekend in the middle.
So here is what 20 bd ft of Lyptus looks like all wrapped up for shipping:

So far so good. Plus the UPS guy placed the order on my workbench (which I just finished a few days earlier – I should post that too). The order is wrapped in cardboard and plastic. The ends look protected as well: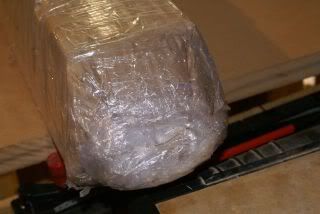 I unwrapped the order and found the boards tightly wrapped at either end: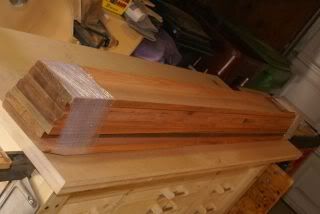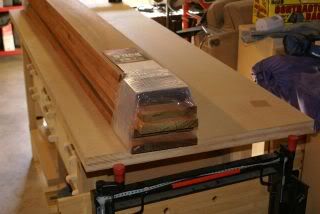 The ends look good, no damage from shipping: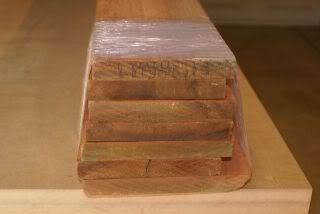 The boards all look good. Two of the boards had minor issues. I say minor because the checks and the knot were very close to the ends. Take a look: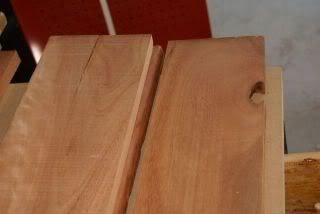 I also paid the $5 for them to edge joint each of the boards because I only have a small 6" jointer. That's $5 for the complete order, not per board. Also, I believe shipping is limited to 6 foot lengths. I may be wrong, but everything I've ever ordered has been 6' and that works for me.
Will I order from them in the future – absolutely. However, for 1 off projects I'll continue to use my local supplier as well.
-- Don
---