Hi folks,
This completed project dates back to June 2016, I didn't find the time to post so here comes.
This is my bandsaw, small entry level but it really does the job with proper blades, of which I have several sizes and pitches. So I change inserts quite often. The factory insert was a crap piece of plastic, which I'm not going to show (too shameful), but here is one of my shopmade inserts in place: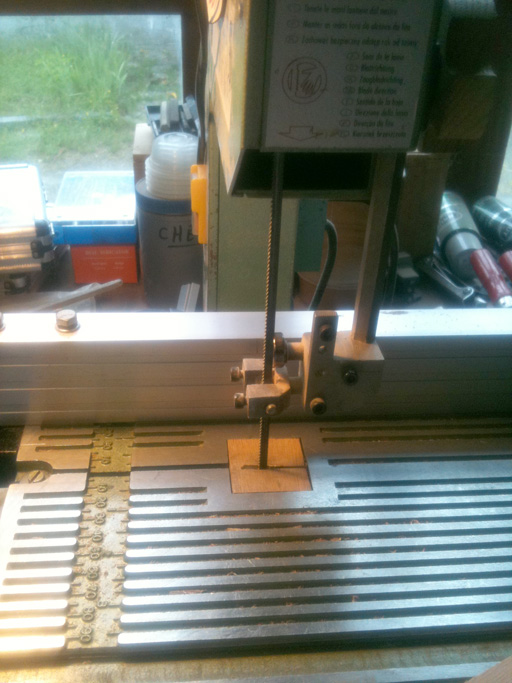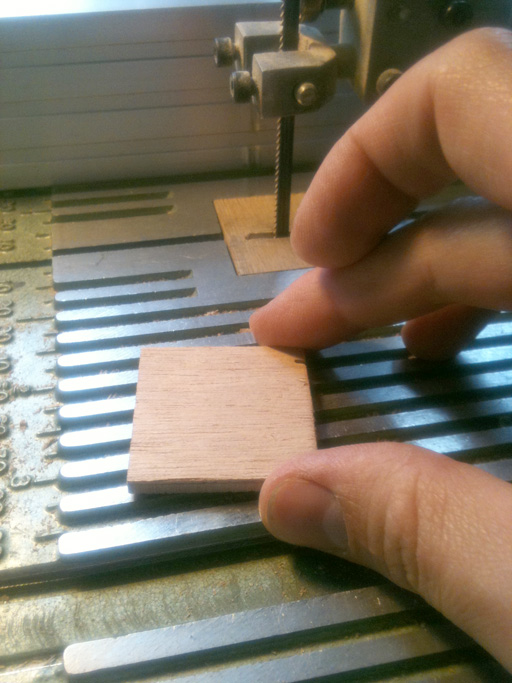 And so I finally made the jump and built this blank inserts holder.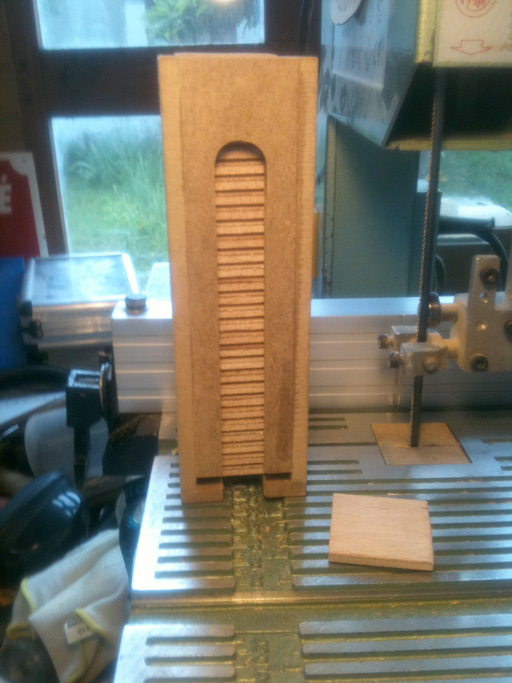 I did quite a number of plywood blanks, with the proper rabbet on the bottom so they can sit flush with the table, and quickly put together this MDF holder. It still needs a paint job though, I'll have to find a suitable paint!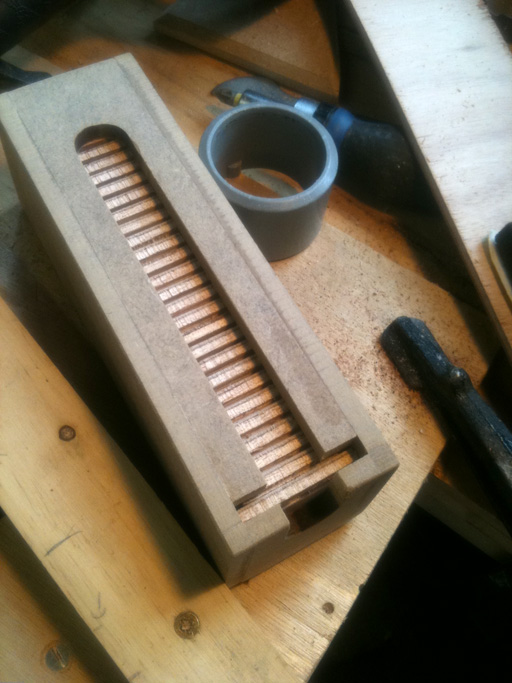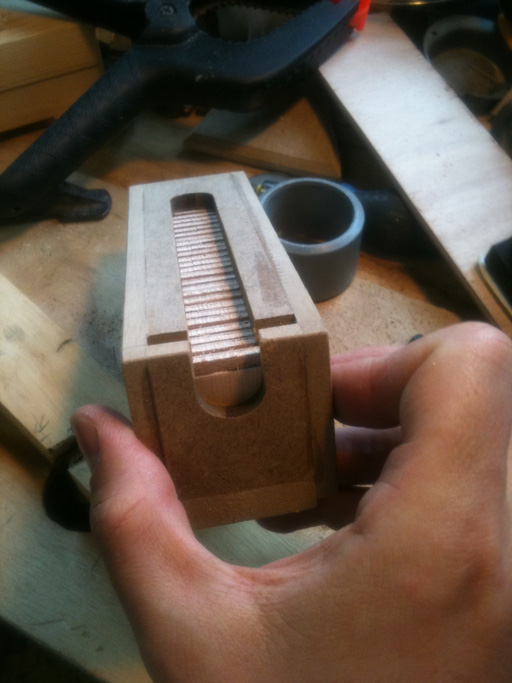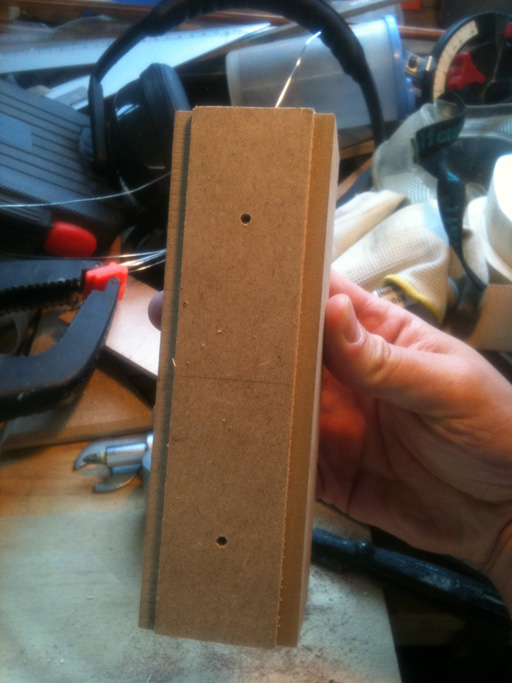 I drilled and tapped for two M3 bolts to hold it behind the saw, and voilà! Very handy, when a new insert is needed. I keep the used ones with their corresponding blades.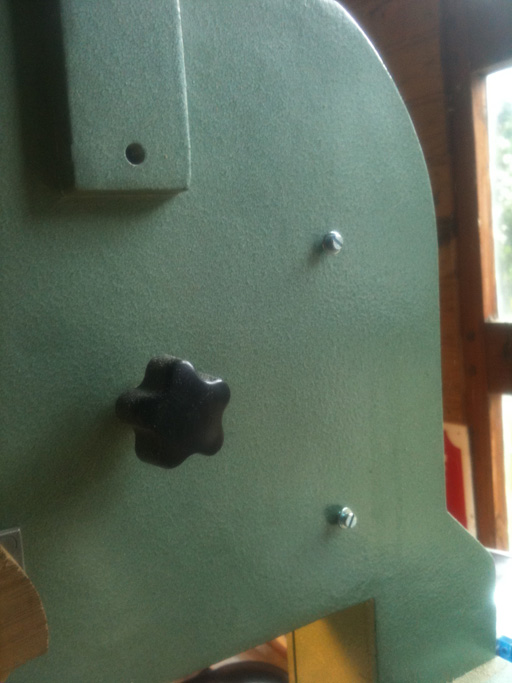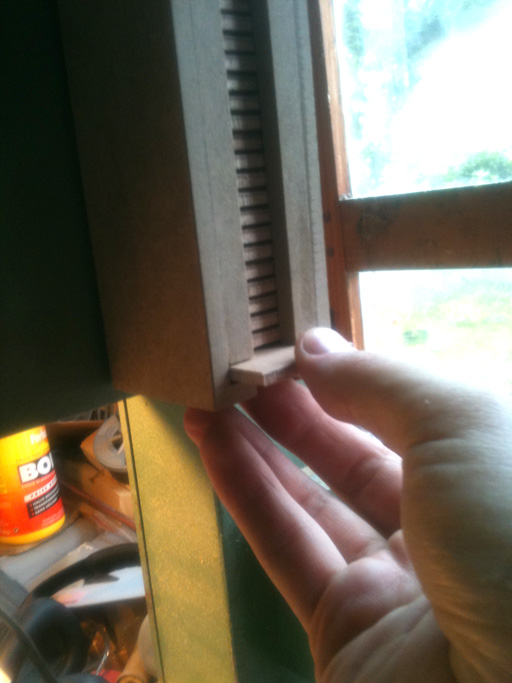 If you've been looking for a way to store your blank inserts, well, this is the solution I came up with. Feel free to share your versions below!
Cheers!
-- Thomas - there are no problems, there are only solutions.
---