Hi guys,
The holidays have been a mix of cleaning, finishing the bedroom, and general sorting out of stuff, among which getting the workshop in more of a workshop state than it was so far! I also bought me some big boys machinery, namely a really big drill press (blue thing on the picture) and a XY table (the red thing on the picture), so now I have a metalworking mill for things to come. Here's how I left the sawmill this time :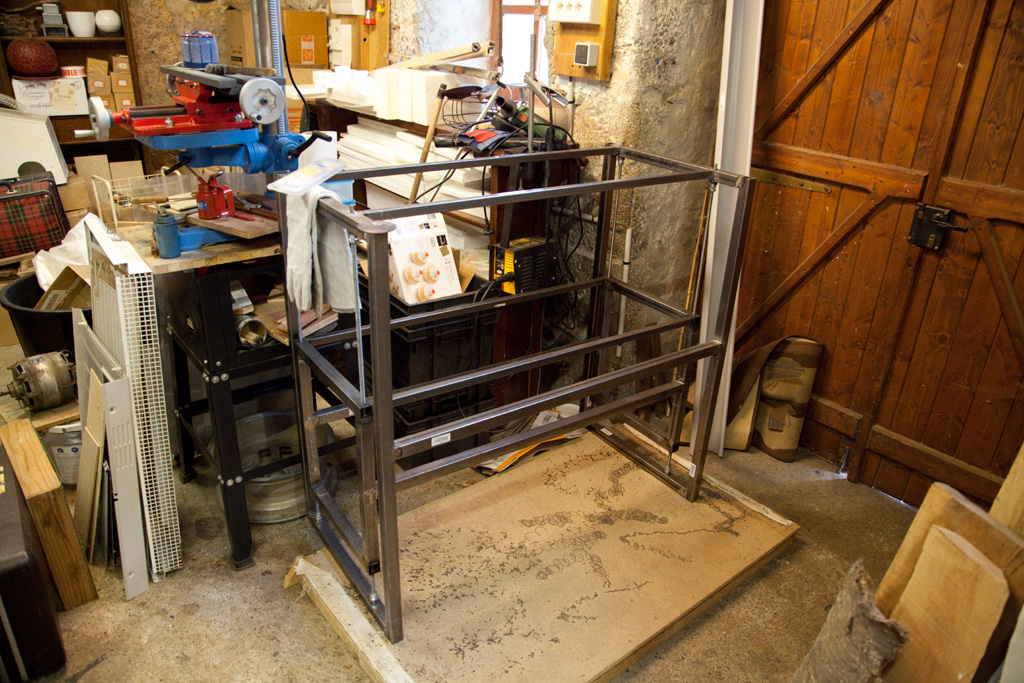 This part of the sawmill build was so critical and stressful that I really didn't take the time to take any pictures, it was all like : check for squareness, clamp, tack weld, check again, fix, weld, grind, weld some more, grind again… my stick-welding skills have improved a lot this summer, not yet to the point that I'm able to get it right on the first time, but almost. Long story short, I only have this one picture to share with you guys, of the finished frame. No crappy iPhone picture this time, I shot it with the big DSLR.
Next I will fit the gears and motor that rotate the threaded rods which raise and lower the cutting head. Then it will be onto some woodworking to prepare the templates for the ~ 20" (50 cm) cast aluminium wheels that will receive the blade. Until next time, bear with me…
Cheers!
Thomas
-- Thomas - there are no problems, there are only solutions.
---