Well for the first welds sorry, I forgot to take pictures. Long story short, I started by welding the two sides of the cutting head, those that will receive the threaded nuts for the blade height adjustment.
After carefully stick-welding the nuts, some proper cleaning was in order, since the penetration is so high with stick-welding. By the way, I used 6061 rutile electrodes, which gave nice control and results, with little slag to remove.
After that, I re-threaded the nuts to ensure a fluid movement without any risk of binding. I first used the hand wrench to clean up the taps and then ran the second tap several times with the drill to really make sure the excess was gone: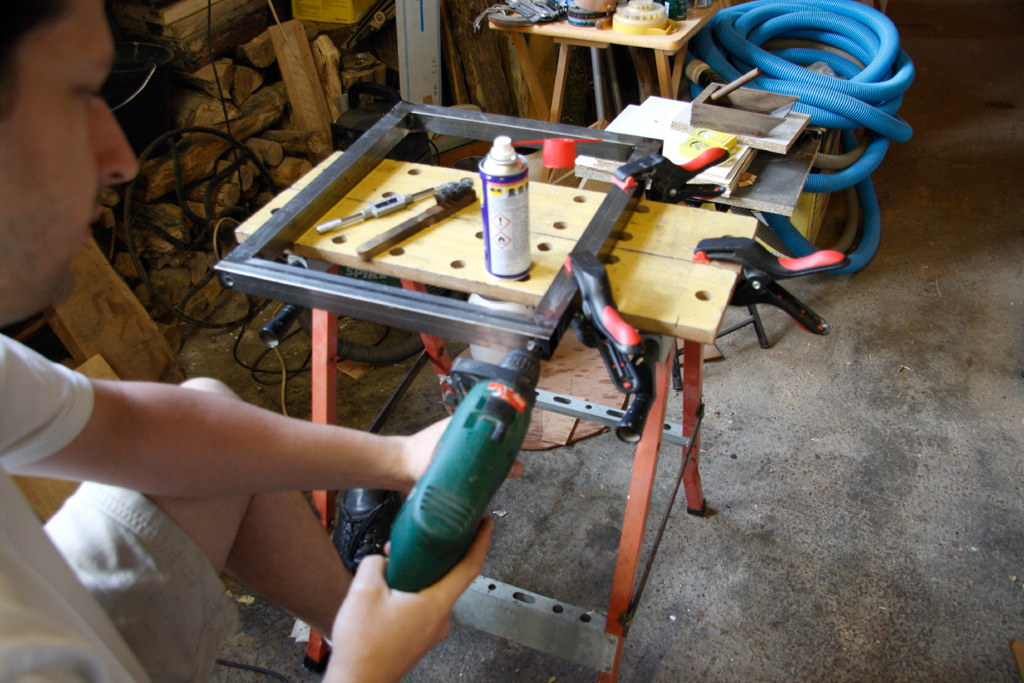 Next was doing the same thing with the threaded rods, since stock hardware is by no means designed for such applications. So to remove all the burs and irregularities from my threaded rods, I ran them with power across the M10 die, with lots of WD40. The amount of metal that I removed was higher than I expected, but the results worth the trouble: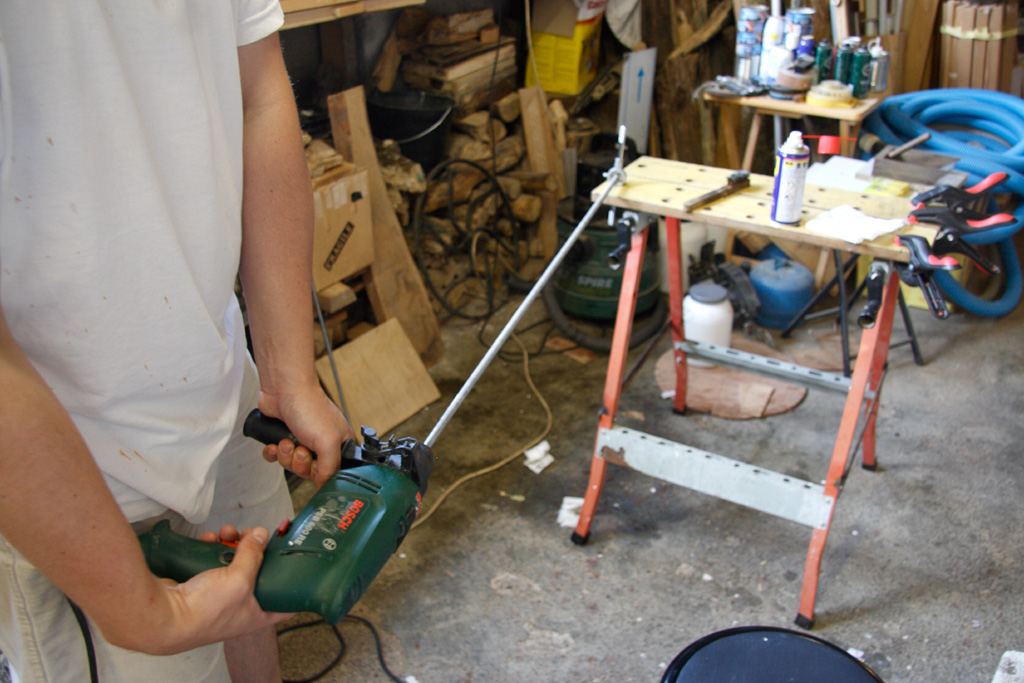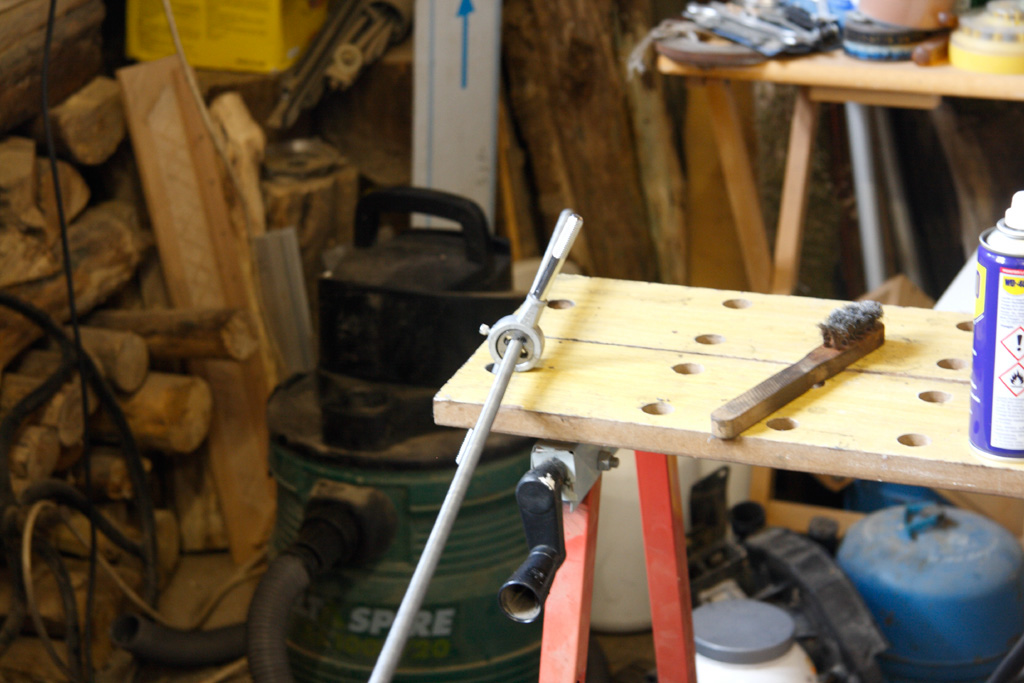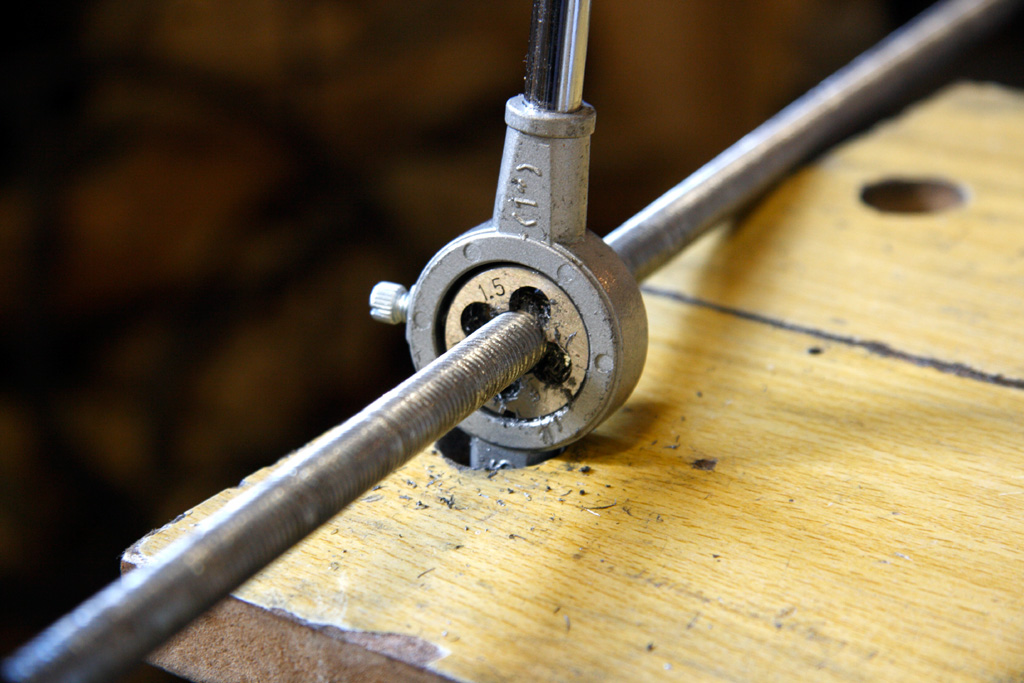 Then a good cleaning was in order, first with a paper towel to remove the bulk of the chips, and then with a wire brush to get rid of everything: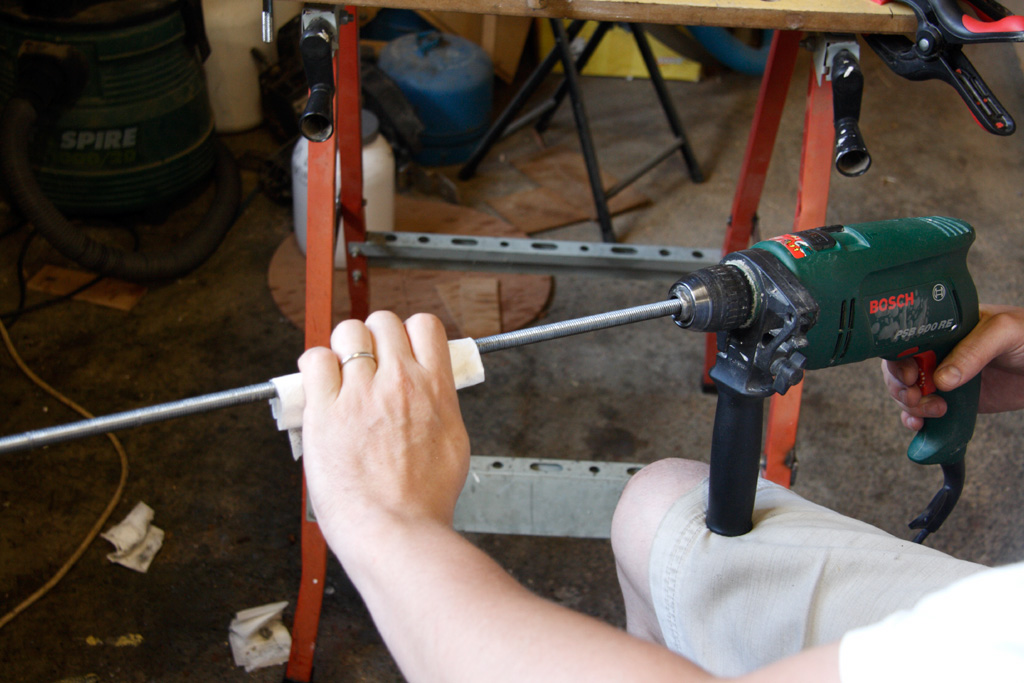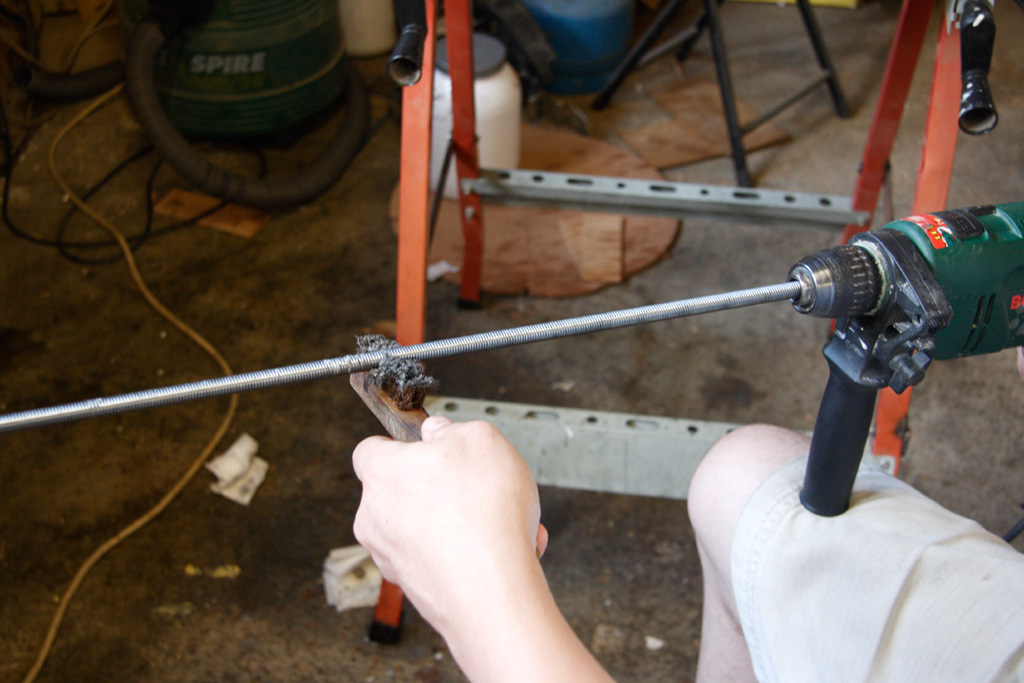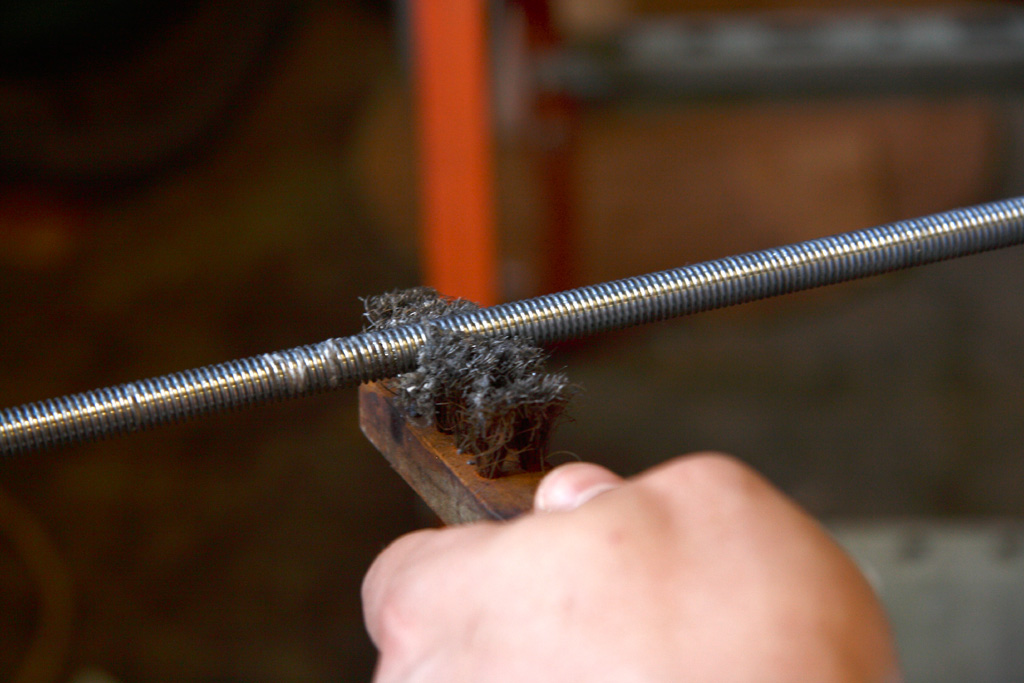 And here's the result: the upper rod is freshly re-threaded, the second one is still in its rough form, quite a difference : the thread is narrower but most importantly the surface finish is way better: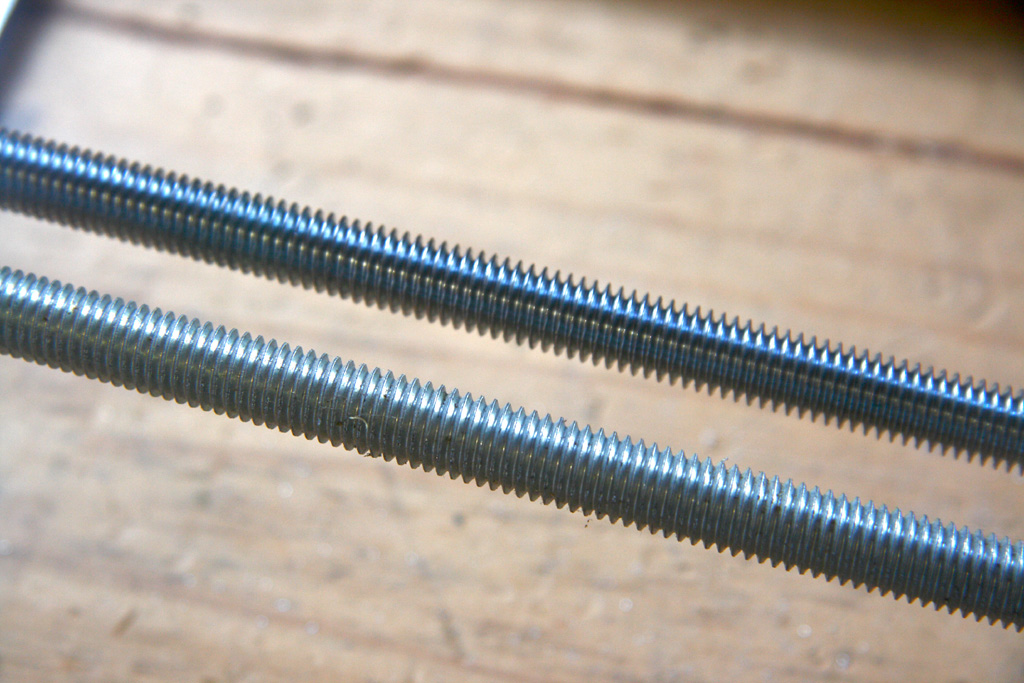 Crappy die: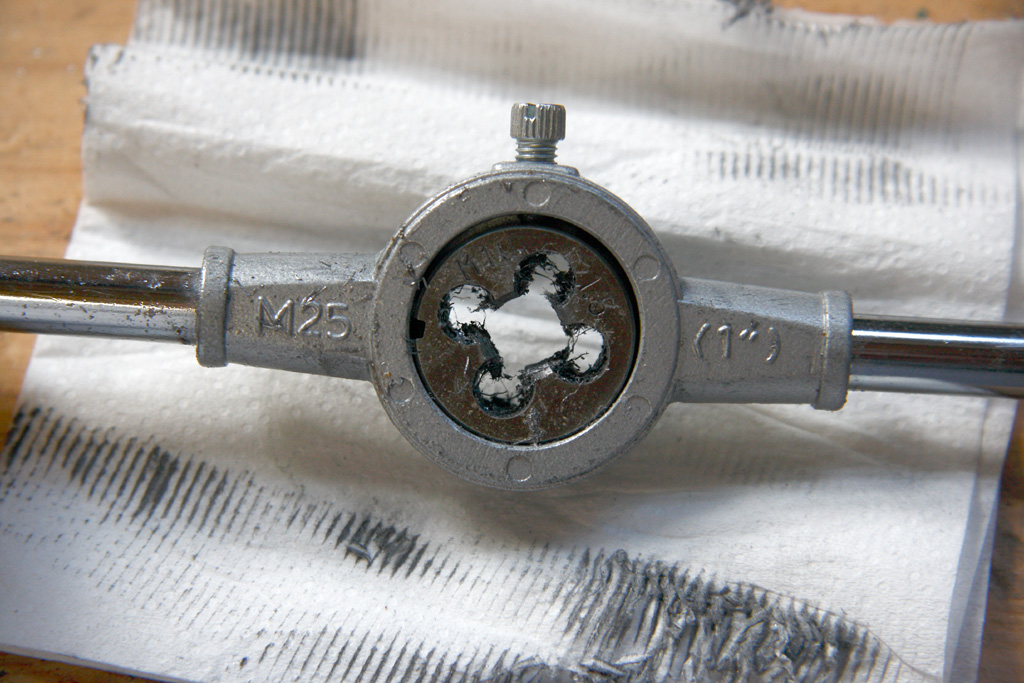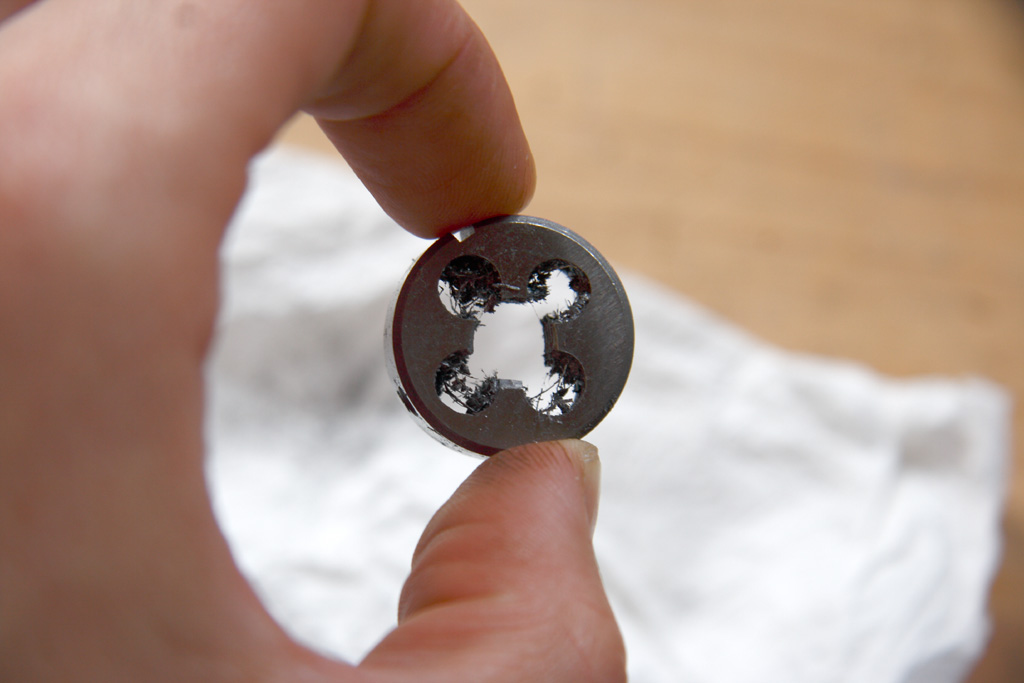 The fit between the threaded rod and nuts is great, with little play and no binding whatsoever. SO I can move on to the next step, probably one of the most important ones: welding up the cutting head, ensuring absolute squareness of every joint and parallelism of the two sides. Quick-slap jig over a particleboard, welding magnets, and that's the cutting head assembly taking shape: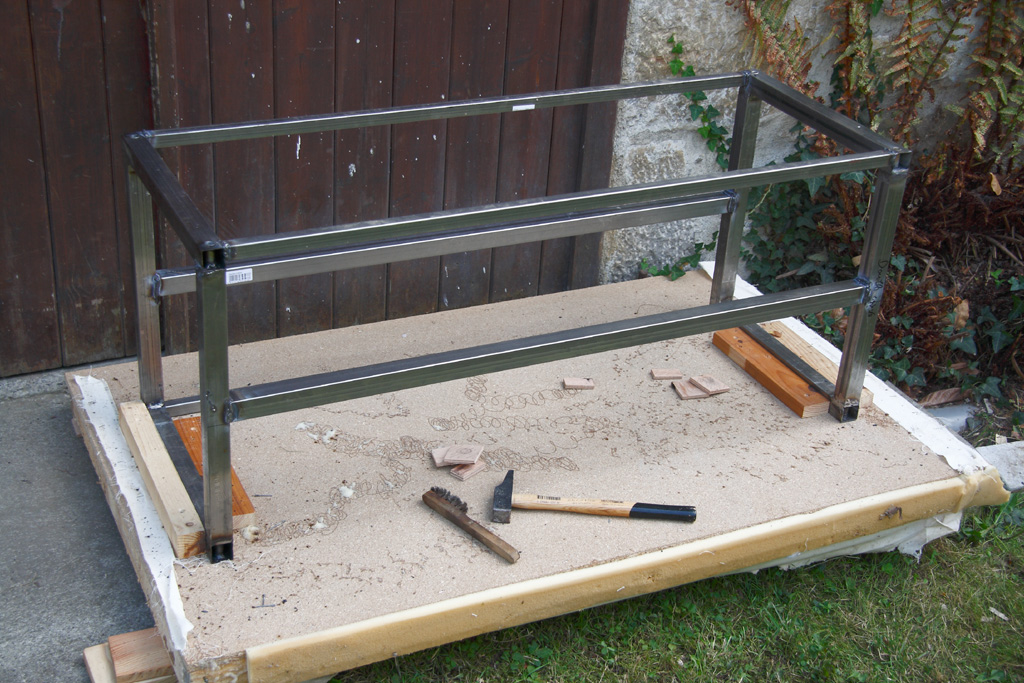 This is how I left it, I couldn't get back to it on the following holidays because there was SOOO MUCH to be done in the garden and in the bedroom. Next step will be to build the sides of the carriage onto which this part will be attached by the threaded rods, probably with casters too if there is too much sideways shake.
Nothing to call home about for now, but you gotta take the first step, right?
-- Thomas - there are no problems, there are only solutions.
---