Hi guys,
After visiting Les fils de J. George several years ago for the first time, my vision for a homemade bandsaw turned into something more sophisticated than the existing stuff. So I started making plans and brainstorming around the idea of the "Bandsaw Sawmill 2.0". Seeing the "scie au bois montant" at George's, which is a traditional saw cutting into a stepwise climbing chunk of wood, and which produces cuts of utmost quality without tearing the fibers, I really thought my sawmill-to-come should allow for a similar cut quality. More on that precise topic once the sawmill will be done. For now let me show the general shape of the project: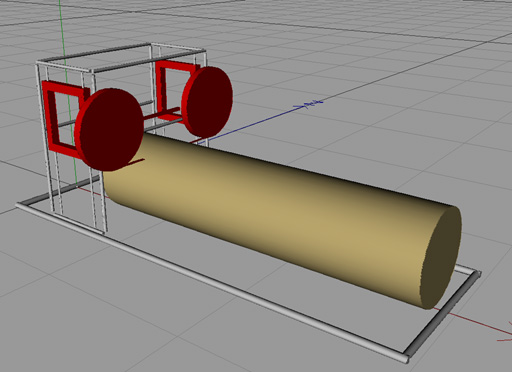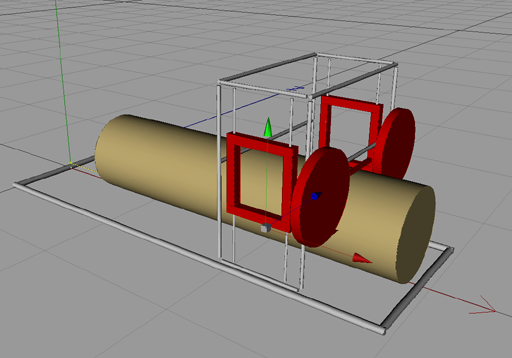 This is the 3D render of the overall idea. The wheels will be 50cm Ø (almost 19" 3/4), with a 1 meter wide frame (39" 1/2) giving around 64 cm (25") maximum board width. The Z axis will also be 1 m high, with a useable span of around 45 cm (around 18"). Maximum board thickness will be 18 cm (7"), and the cutting length will only be limited by the bed and rails length. For starters it will be 2m (78 " 1/2), but I will quickly add another two meters since the logs I have saved are longer than that.
The structure will be 3 cm (1" 3/8) square steel tube (cold-formed) which will be enough for my needs and expected feed rates. The Z axis will be actuated with four M10×1.5 threaded rods, with the corresponding nuts in the cutting head assembly. I want precision and smoothness for this machine, since I will also use it for veneer.
-- Thomas - there are no problems, there are only solutions.
---