EDIT: Updated pics to eliminate PB BS… well, except for the video at the end. That's still hosed, sorry. Smitty
When we left off yesterday, I had a pile of cherry needing attention. So tonight The plan was to joint whatever I had to in support of the next step in this cabinet build: assembly and glue-up of the upper panel doors.
The panel boards ended up just a hair less than 1/2" according to the measure on the planer, and I arranged them into a pattern that'd look good across both doors (three pieces per door). But some work is needed before I can do the glue up.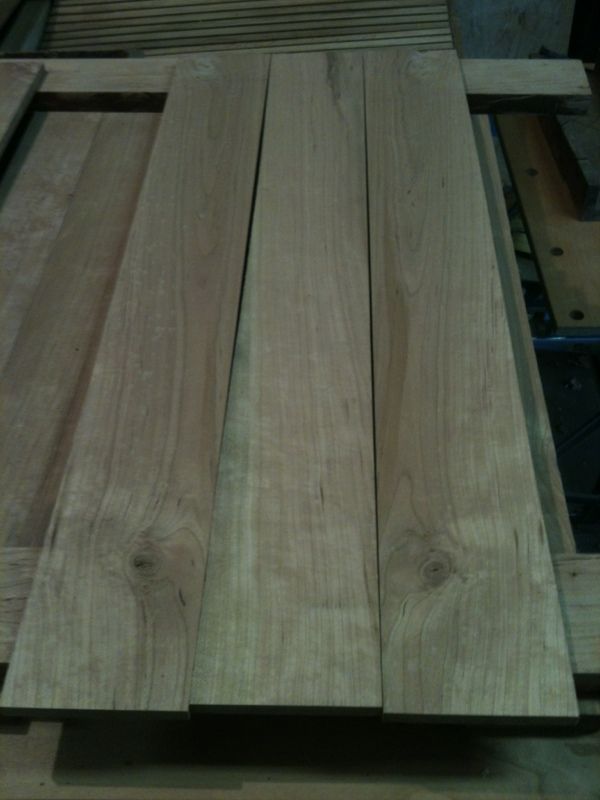 I brought the panel boards over to the bench two at a time to match them up. But first, a little soap box dialog if you'll permit…
I see alot of benches discussions here on LJs and elsewhere, with a bit of oversight re: workholding for the edges of boards. Specifically represented by building a bench without a deadman. Yes, there are other ways, with T-tracks or clamps, for example, but the deadman is cheap (free) and oh-so-effective. And it can accomodate the incredibly versitile (although pricey) Veritas hold down (end of soap box). Here's how I use the combo to hold these panel pieces for jointing:
Anyway, the pairs each started pretty rough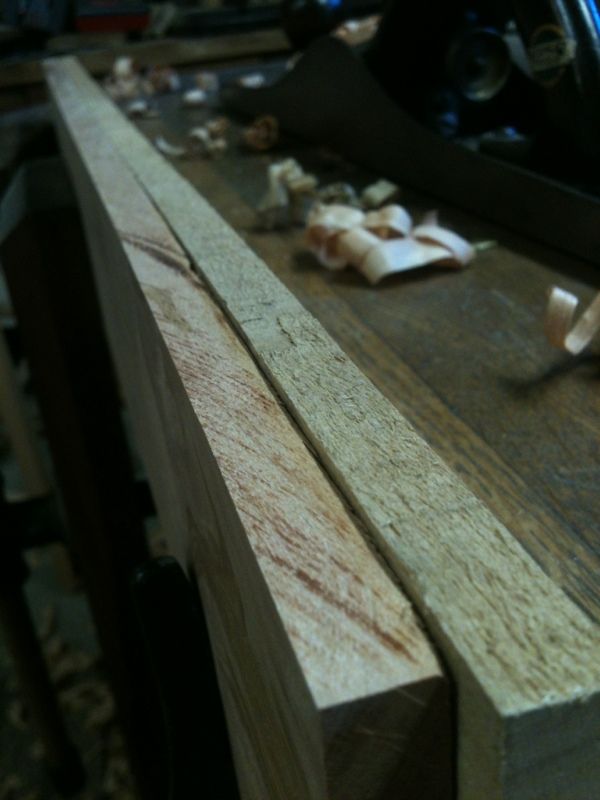 But after a work over w/ the #8 each finished straight and square.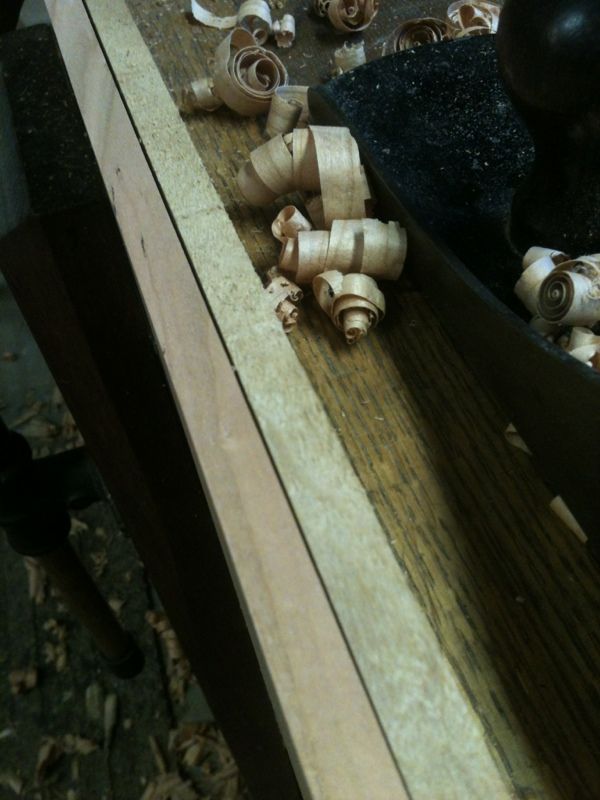 I worked up the faces of these panel boards w/ the #4 1/2 (sorry, Dave) real quick
Then staged each panel for glue-up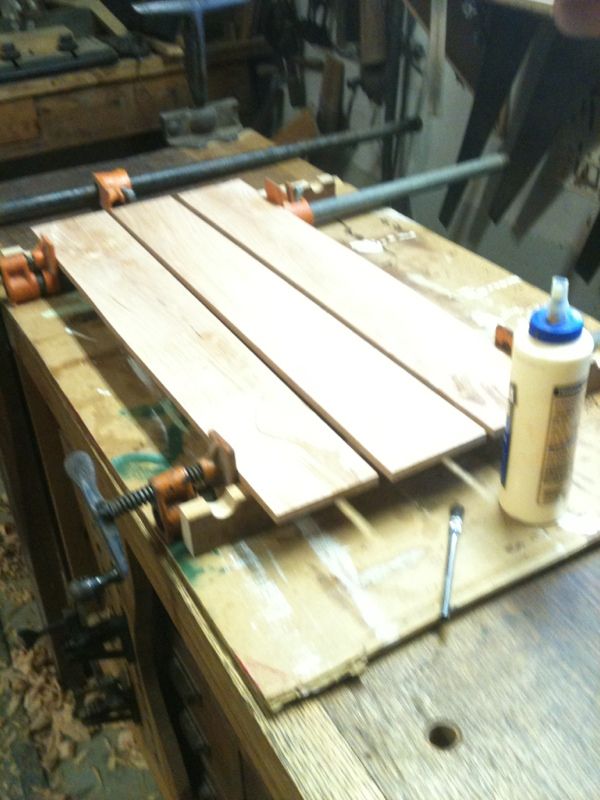 A simple way to keep the glue-up flat across (no bowing!) is with grandpa's sandbags. These are each from his shop in the 40's and carry his Cabinetshop rubber stamp.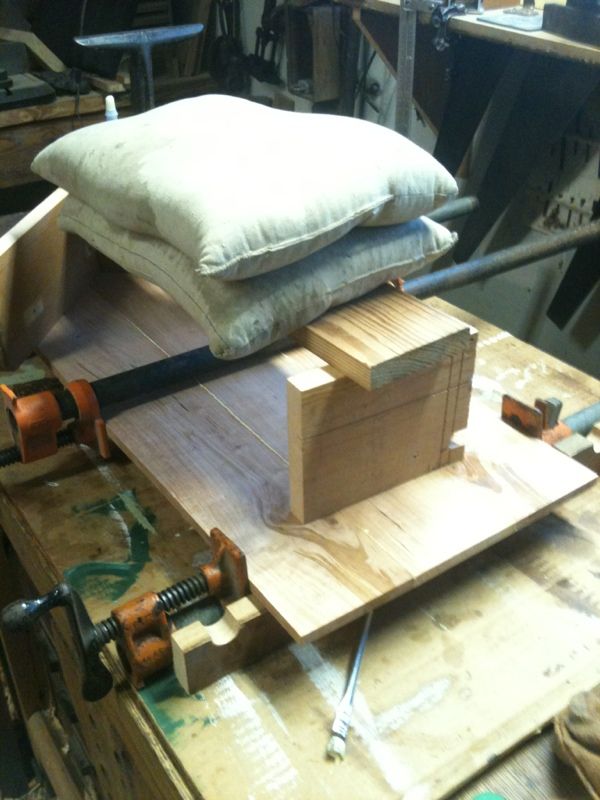 First time I've used them this way, and had known the real purpose for years. Feels good…
Anyway, here's the first boardset out of clamps and ready for cleanup tomorrow.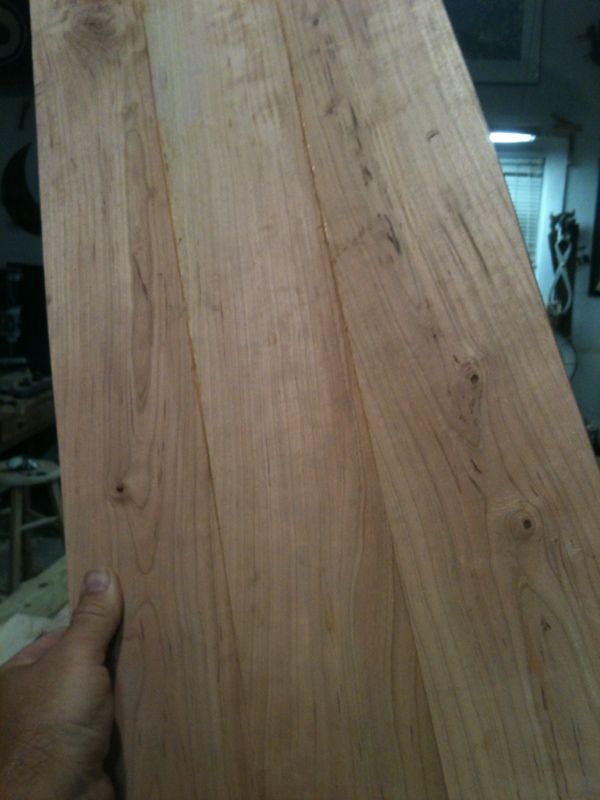 While all was clamped, though, there was time for some fun #48 t&g plane work. This plane doesn't blink an eye against cherry (huzzah!!!)
This done to boards that were jointed, of course. Not repeated here 'cause you've seen it done.
So, the panels are glued up and the rails are grooved. And the inside mates of the doors were jointed and look good.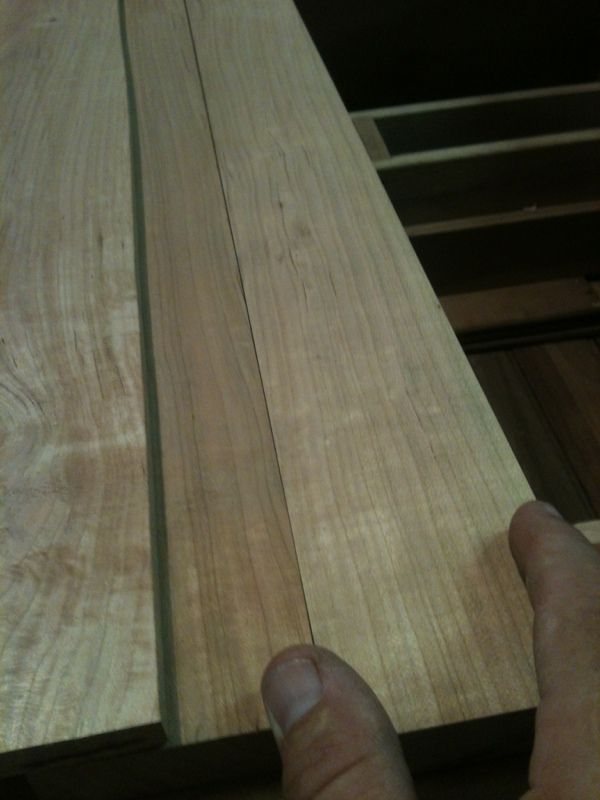 As a forward peek, here's the bead and rabbet treatment those boards require per the inspiration piece:
That's all for now, but I'll leave you with a pic of the second panel in clamps.
See ya, thanks for looking!
-- Don't anthropomorphize your handplanes. They hate it when you do that. - OldTools Archive -
---