EDIT: Updated to eliminate PB BS. Smitty
Pictures tonight, but precious little dialogue.
Lunchbox planer was out with a bad switch, but it came back this weekend. So the boards went through multiple passes then were each given the #4 smoother treatment.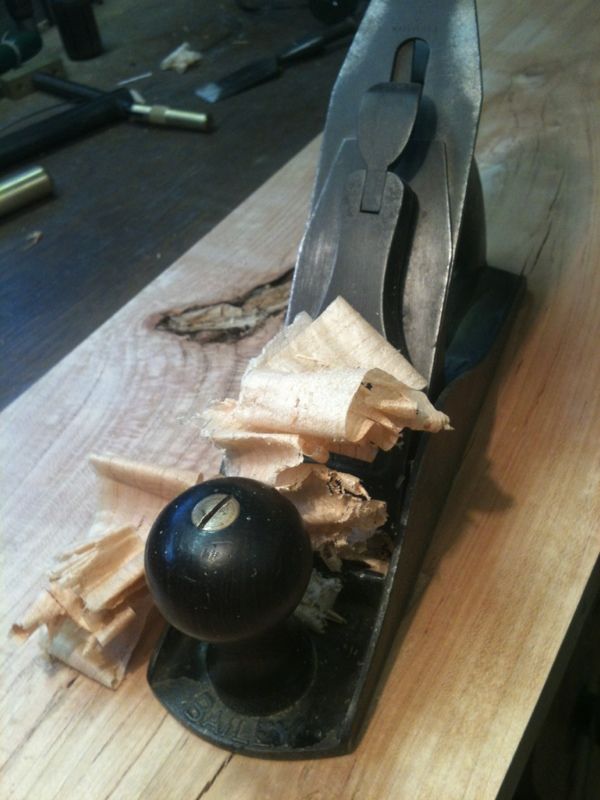 I did move to the #4 1/2 after awhile, and the mass was very welcome.
I ripped a thicker board then did the re-saw of those boards on the old Craftsman bandsaw. When the night was over, the cabinet was covered with the fruits of the evening's labor.
Let the joinery of the doors and facade begin! :-)
-- Don't anthropomorphize your handplanes. They hate it when you do that. - OldTools Archive -
---