EDIT: Updated to eliminate PB BS. Smitty
A quick and dirty update with pictures of progress made (if I can call it that) since the last installment. And progress has been painful because the lunchbox planer shot craps. Why is that a problem for a galoot like me? Well, the cherry I'd like to use for the front of this cabinet is substantially cupped and 'the electron way' was going to help me move past those flaws. Not to be, so I've been making boards the hard way. In no real order, here's proof.
Using winding sticks constantly, here's a length check, width check, and work with the jointer: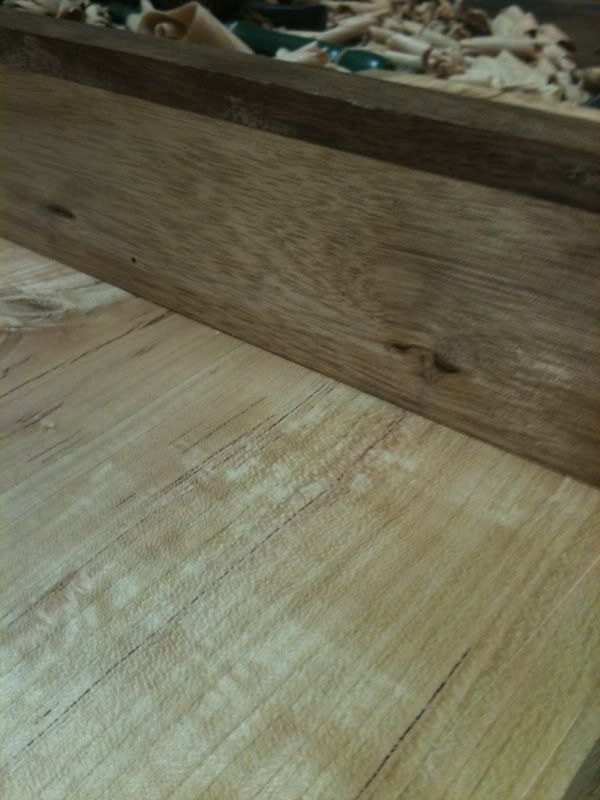 Here's how bad a crown was, and using the #197 mortising gauge to mark thickness around edges and ends before flipping the board over to work the other side:
Scrub work, then board shots before final smoothing:
Edge work, marking to width with my favorite rosewood panel gauge:
An 'after' next to a 'before':
So I have two boards that are ready for final smoothing. Some tear out and scallops, but they're dimensioned and flat, and are both the same thickness. From these I hope to pull frame and panel material and a sliding door for the double till to the right of the tambour.
For the inside bank of drawers, I was able to find some poplar 1/2"-ish drawer sides that already are dado'd for bottoms of 1/4" masonite (my favorite drawer bottom material).
Used the larger dividers to set the right rip width of the material on the table saw, then used the #6 to joint the edges to final fit (no measuring, just get them to fit right and it's done).
Next step for these pieces is crosscut to the right length and work them for half-blind dovetails to the drawer fronts. Oh, yeah… Drawer fronts. How about some poplar from the Hoosier Donor Piece? Remember the oak strip ripped for the tambour? Well, here's a remaining run of that board, getting cleaned up and sitting in place as very rough length pieces to be joined to the sides.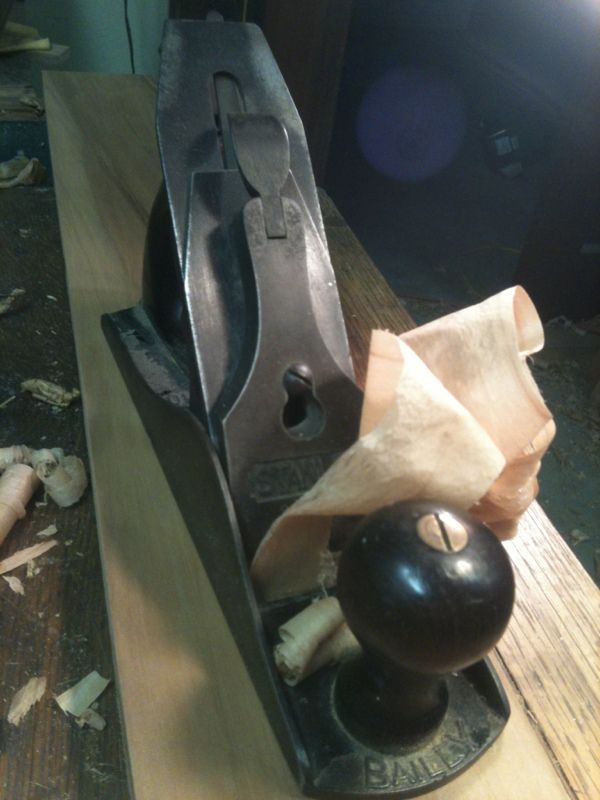 My daughter loves the cabinet so far! :-)
-- Don't anthropomorphize your handplanes. They hate it when you do that. -- OldTools Archive --
---