EDIT: Updated pics to eliminate PB BS. Smitty
Top joins the sides with half-blinds, so let's clamp up and get started.
Mark and cut the tails. No dovetail jigs… It's for strength, doesn't have to be perfect as a shop joint.
Chop the waste.
Gauge setting for the 'inset' of the pinboard, then balance the tail board to tranfer tail lines: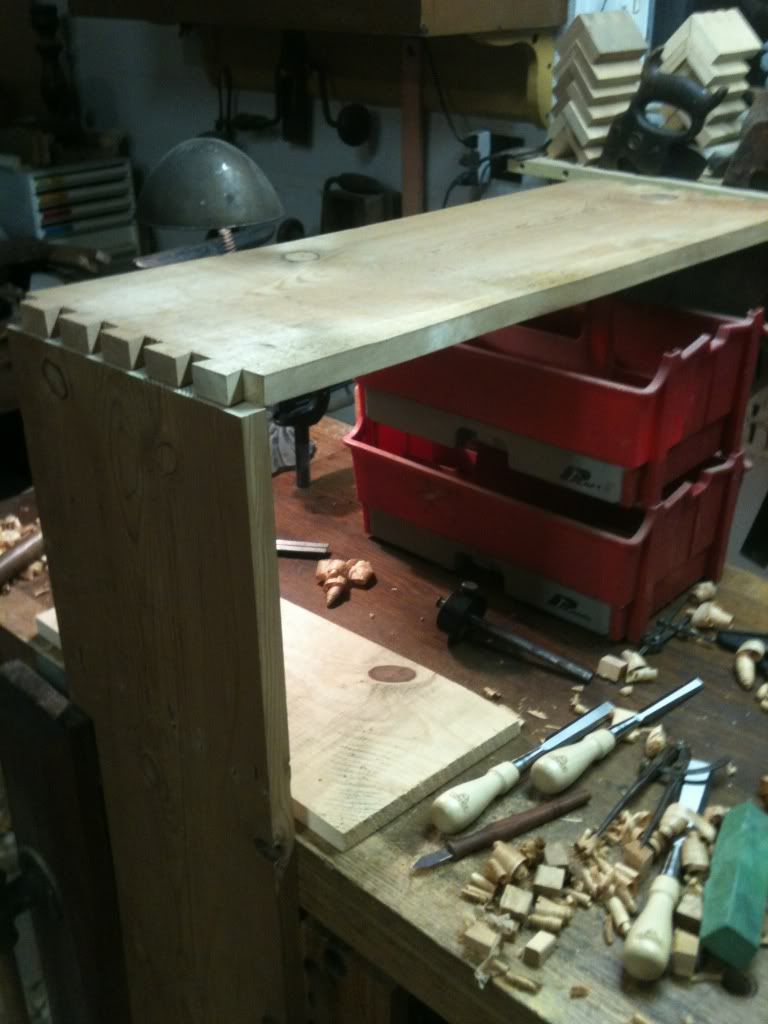 I did place a straightedge alongside the setup to ensure the layout ot the two pieces stayed 'square.'
Sawing pins with the DE backsaw, then chopping waste: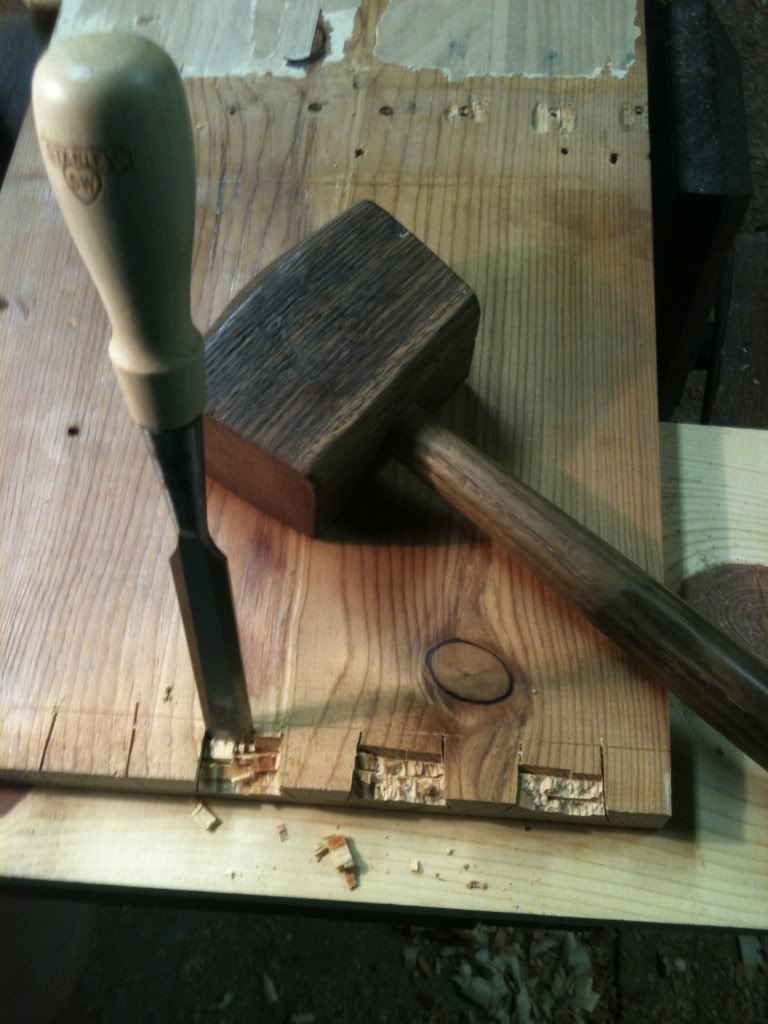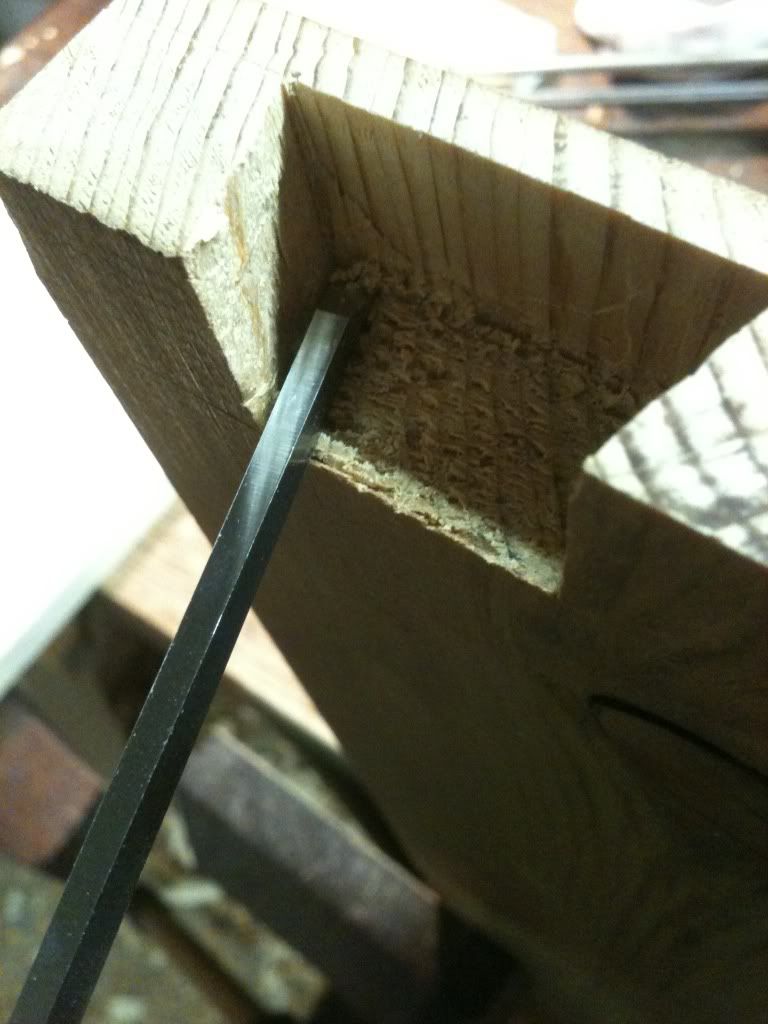 Test fit from the saw.
Repeated for the other top corner, and I now have an "assembly!" :-)
A couple of horizontals towards the bottom for dado'ing, so joinery not done yet on this carcase. More to come!
-- Don't anthropomorphize your handplanes. They hate it when you do that. -- OldTools Archive --
---