Did a search on LJs for anyone using the venerable Stanley #78 and found nothing. Tonight in the shop I staged a bit of a dry run with the plane, making a 'raised panel' drawer bottom, and took some pictures along the way.
First step was to check the iron. I bought the plane probably more than a year ago and my sharpening skills have improved since then, so it was a natural place to start because "sharp fixes everything" and I'm going to be cutting across the grain… The back had to be flattened, but fortunately for me it was concave in the right way. A bit of work through the DMTs had it looking a bit weird, but good.
Did a primary surface sharpening, no secondary bevel or back bevel, by working through all the stones then finishing up with some polishing rouge. Hard to show a good edge with a camera phone, but the reflection shows on this one. We're ready to get cutting.
To cut a raised panel is to mark the work for the end product. I jointed the edges of the panel stock w/ the #6, then scored lines on the edges and face to mark the extent of the cuts.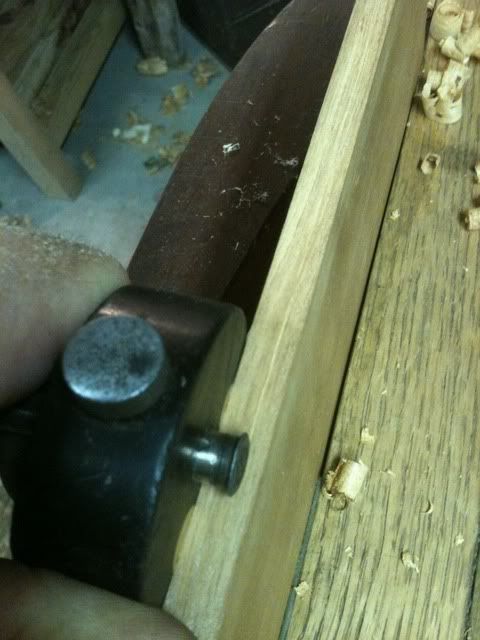 Set the fence of the #78 so the iron runs out as far as you want it on the face. For me it was totally subjective; I wanted a wide bevel so set it that way.
Then it's time to cut. First across the grain,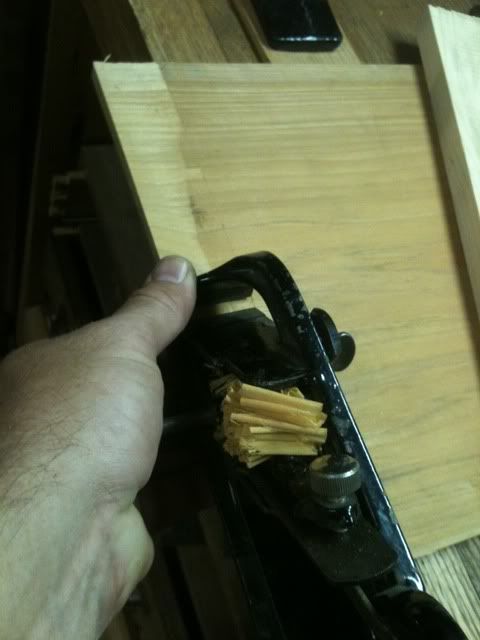 Then along the sides.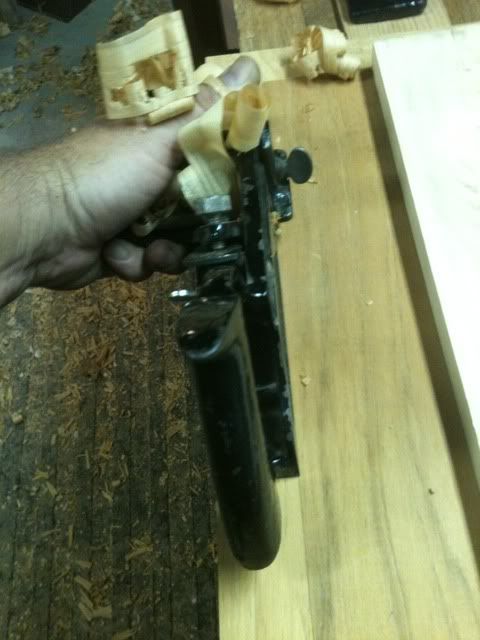 The work itself is straightforward. Angle the tool and work down to the lines along the edge of the panel as well as face, trying to get to both of them at the same time for a most uniform bevel. This would be a drawer bottom, though, so however it comes together is pretty much good. Some finished shots, from removing it from the hold downs to views of the face and edges.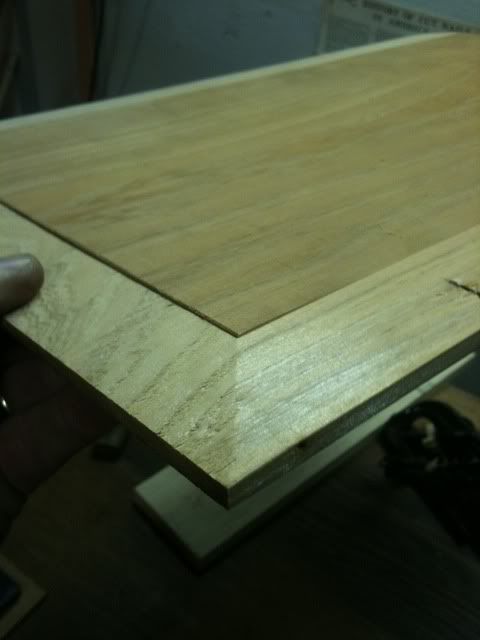 The #78 did the job well, I'd say. Thanks for reading!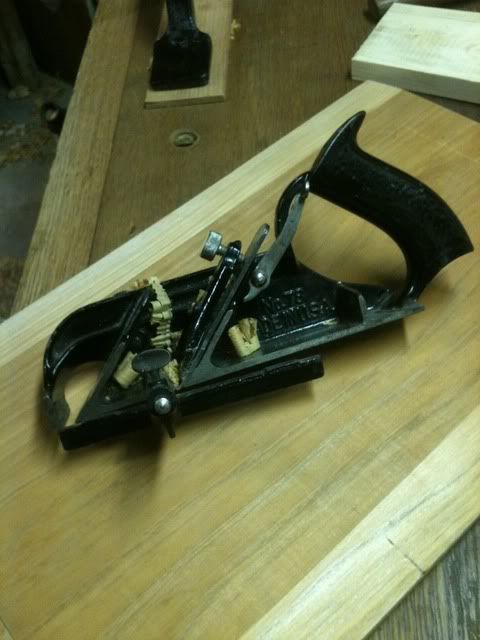 -- Don't anthropomorphize your handplanes. They hate it when you do that. - OldTools Archive -
---