Well, the plan was to add turned stretchers. I had visions of a slight taper from the center with through tenons that were splined in the ends. Did not work out. I had so much trouble with chatter on the old cherry that I was not able to turn reliably at all. I could get it close and then sand to smooth, but it just did not go right. I am sure it was caused by my lack of turning skills.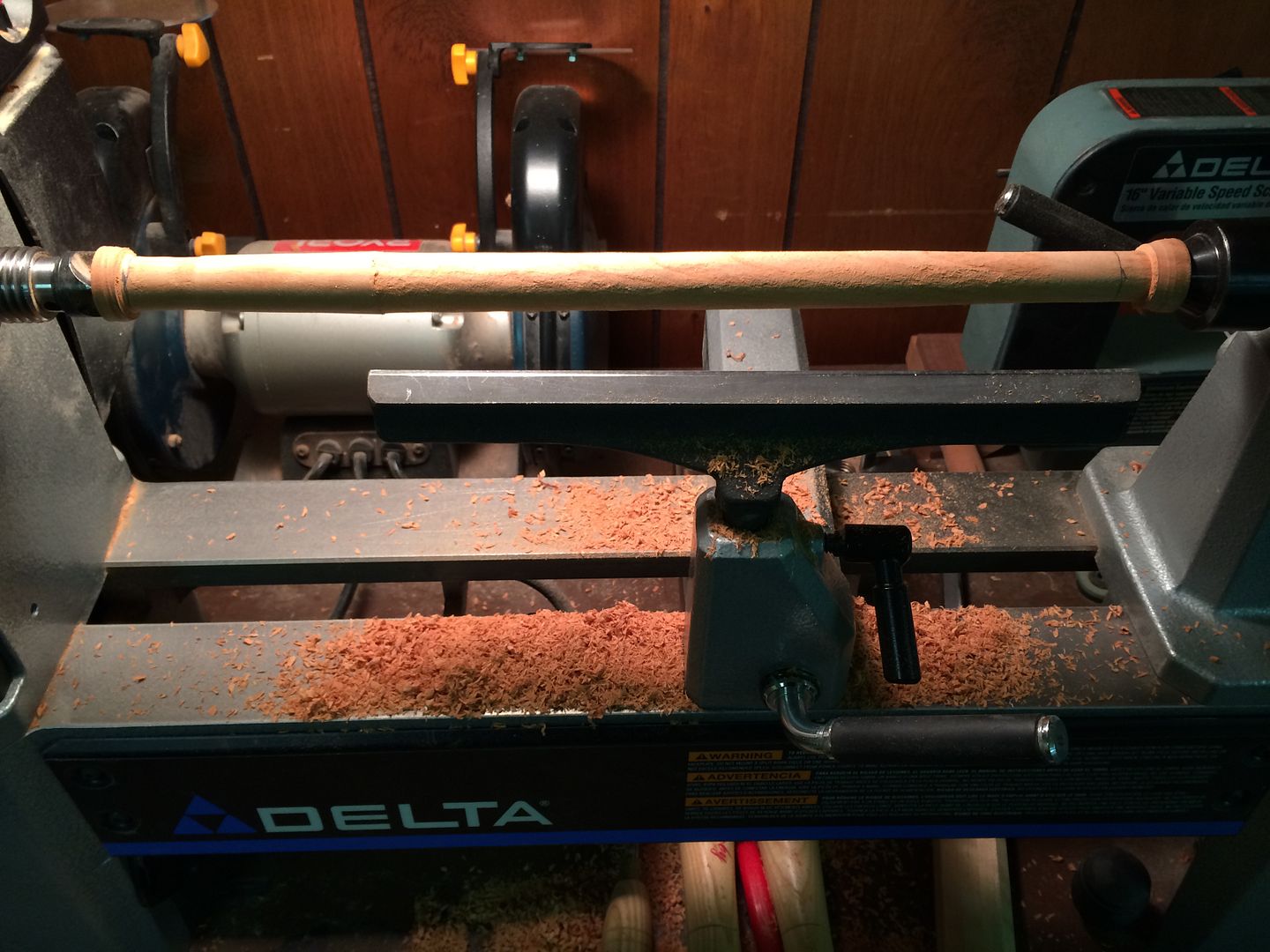 .
So it went with rectangular stretchers. The plan was to make small offset mortises and use offset tenons so I could use a large round over without the router bit running into them. So I cut the mortises with my small router. I am getting to love that little thing, it is so much easier to control that my larger routers. I used another leg as support during routing. I had left the legs square to ease the mortising.

.
And then cut tenons on some milled stock using a dado blade. The picture shows just the shoulder being cut on the stretchers. I then raised the blade and just cut one side to get an offset tenon.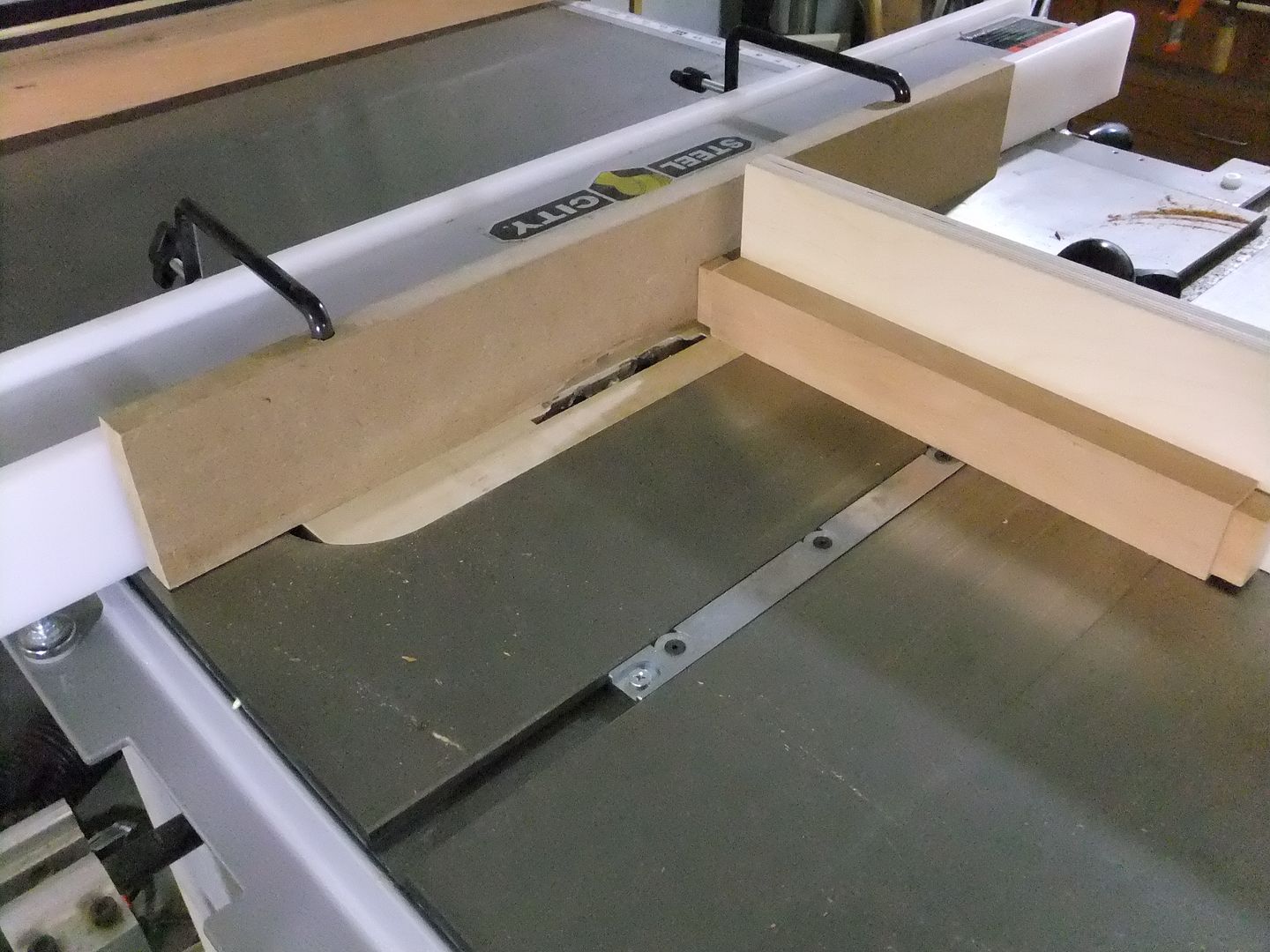 .
I finished the round-over routing of the inside and outside corners of the legs. I applied a bit of shellac on areas where I did not want the glue to stick and then glued it up. It was a little tricky as all the parts interlock, but a few practice dry runs helped figure out an assembly plan.

.
When the glue dried, the plan was to route large round-overs on all the exposed areas. After thinking about it, I nixed that idea as it would ruin the look of the fancy Maloof leg joint. And I kind of liked the look of the large rounds mixed in with the sharp corners. Also the wife wanted it as a table, so the sharp edges would not cut into someone sitting on it.
I wiped down the whole thing with shellac. When the shellac dried I sanded it down and applied several coats of Danish oil. I started using these sanding sponges and found them really nice for a project like this with lots of weird surfaces. A box of 6 costs about $11.

.
This project is finished and posted here in Projects. I still want to make a shop stool someday.
Take care,
Steve
-- -- I'm no rocket surgeon
---