This is part two on my journey of sharpening my lathe tools. The first part was a Fingernail Gouge.
Now on to the standard Spindle Roughing Gouge (SRG) and a Bowl Gouge. Both of these gouges are sharpened at 45 degrees. I started out making a triangle ramp to lift the gouges at 45 degrees, with grooves to roll the gouge in, but I gave up on it for now. One problem that I had was that my roughing gouge is not a perfect circle – it is more like a smiley face. It would not roll well in the groove that I had routed. So I went with the collar around the tool method. I might revisit this someday, but this certainly works pretty well for now. This is a pretty common way of sharpening.
First up was setting up the standard tool bar. The height on this is critical, and adjustable. I wanted it to be consistent, so I cut two little blocks at an inch and a half, and placed these under the bar. These blocks stay in place for all of the jigs.


.
Then I made a holder for each tool. Drilled a hole large enough for the tool to pass through, drilled two bolt holes, and then split the bock in two. I trimmed the top piece to be flat so it would rest securely on the gouge. I then glued a wooden washer to the bottom piece.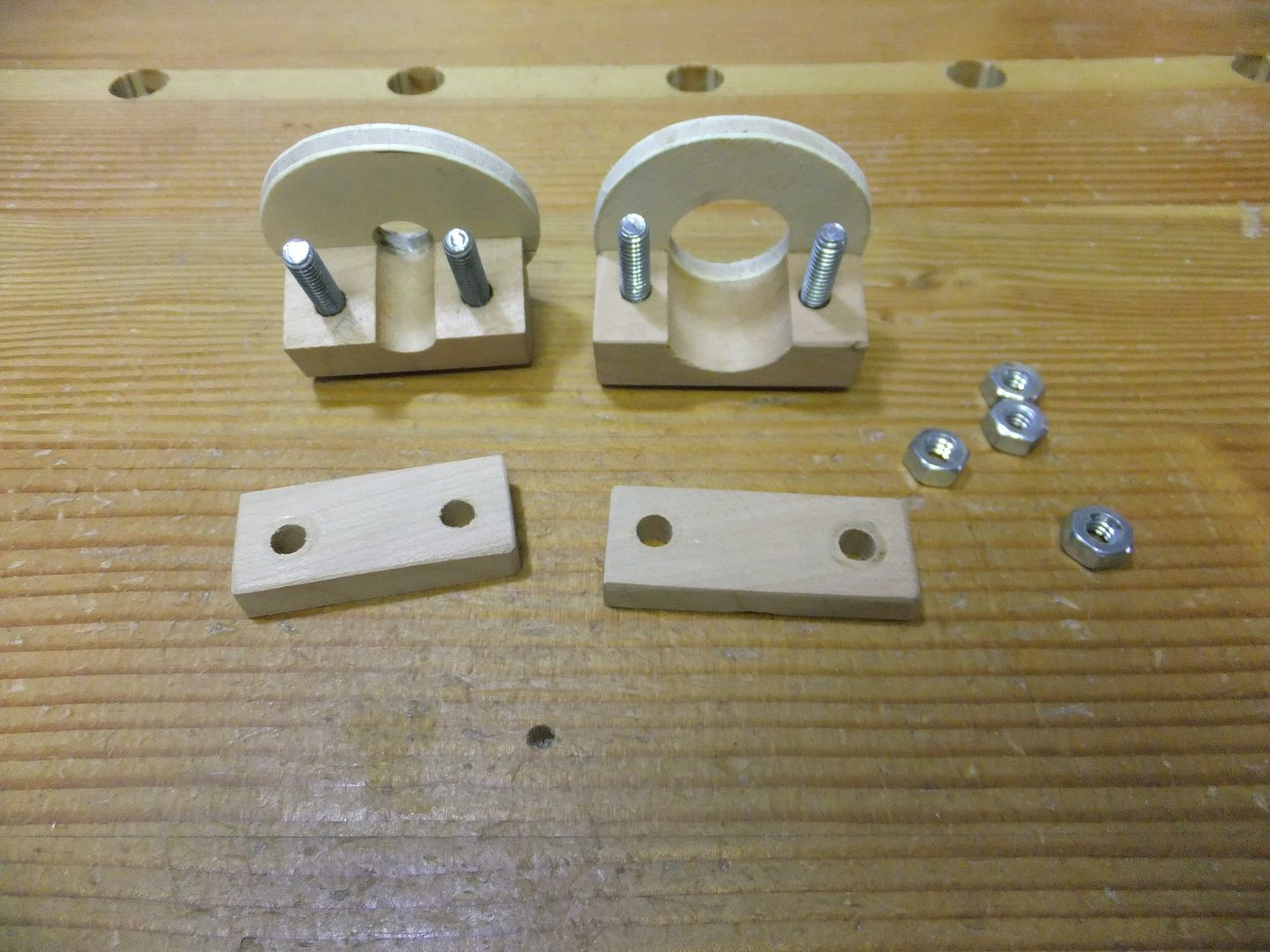 .
Clamp these to the tools. Slide it back and forth until it is at 45 degrees. Lock it down and make a setting tool for next time. The large gouge is at 1.5 inches and the small gouge is at 1.6 inches. Your settings may vary. Lay the gouge on the bar and sharpen by rolling it with a smooth motion. I waxed the washers to keep them from sticking.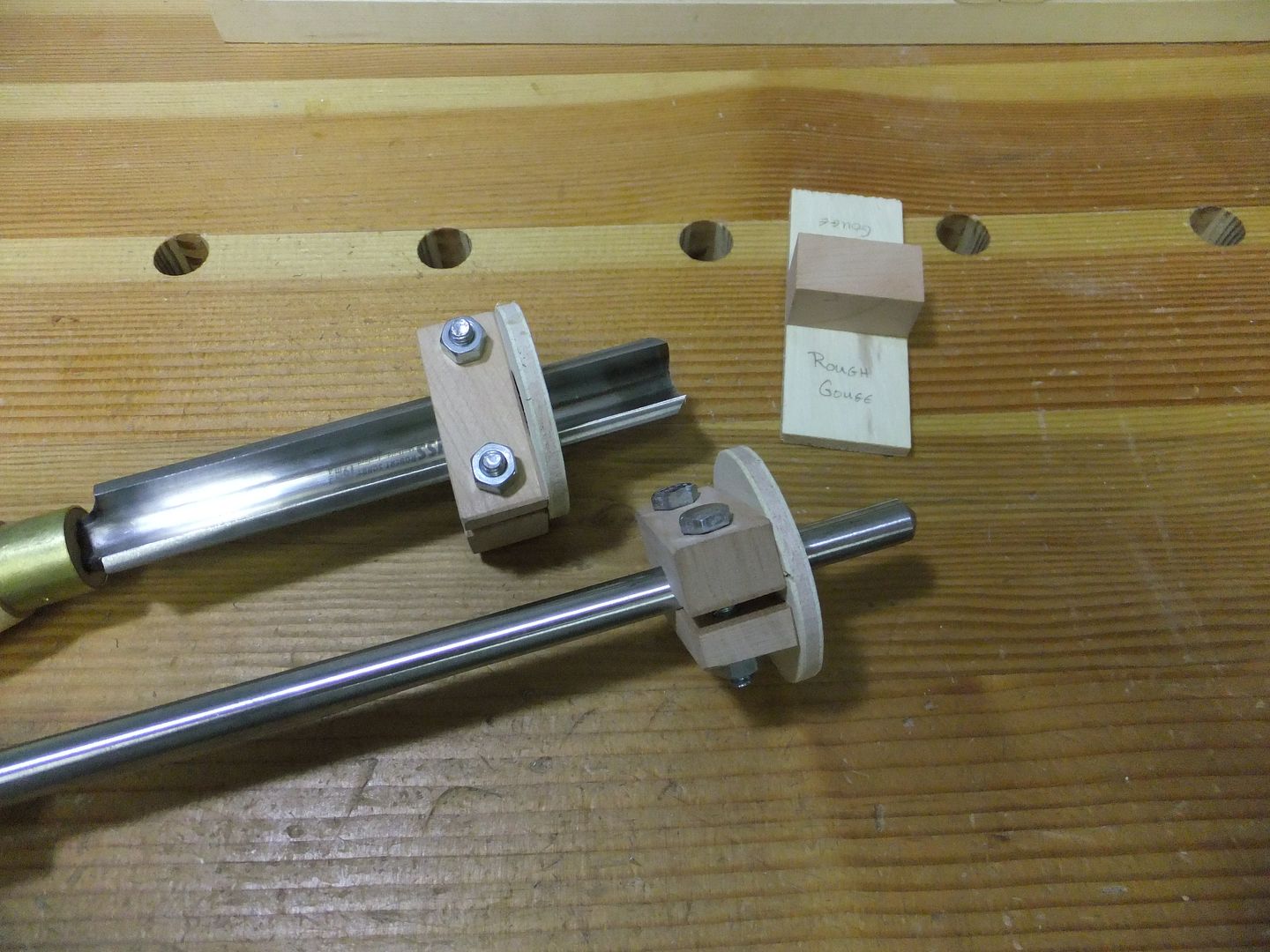 .


.


.


.
Ta Da


.
Now for the Skews. Pretty much the same thing. To make the tool holder I cut some thin scraps into strips. The center section, which is thinner than the scew, has a cut at 30 degrees and is glued to one side with a gap of the width of my widest skew. The assembly is then clamped on to the skew and adjusted for a 15 degree bevel. A jig was made to remember this position for next time. Now on to the bar and sharpened, then flip and sharpened on the other side.


.


.


.
Ta Da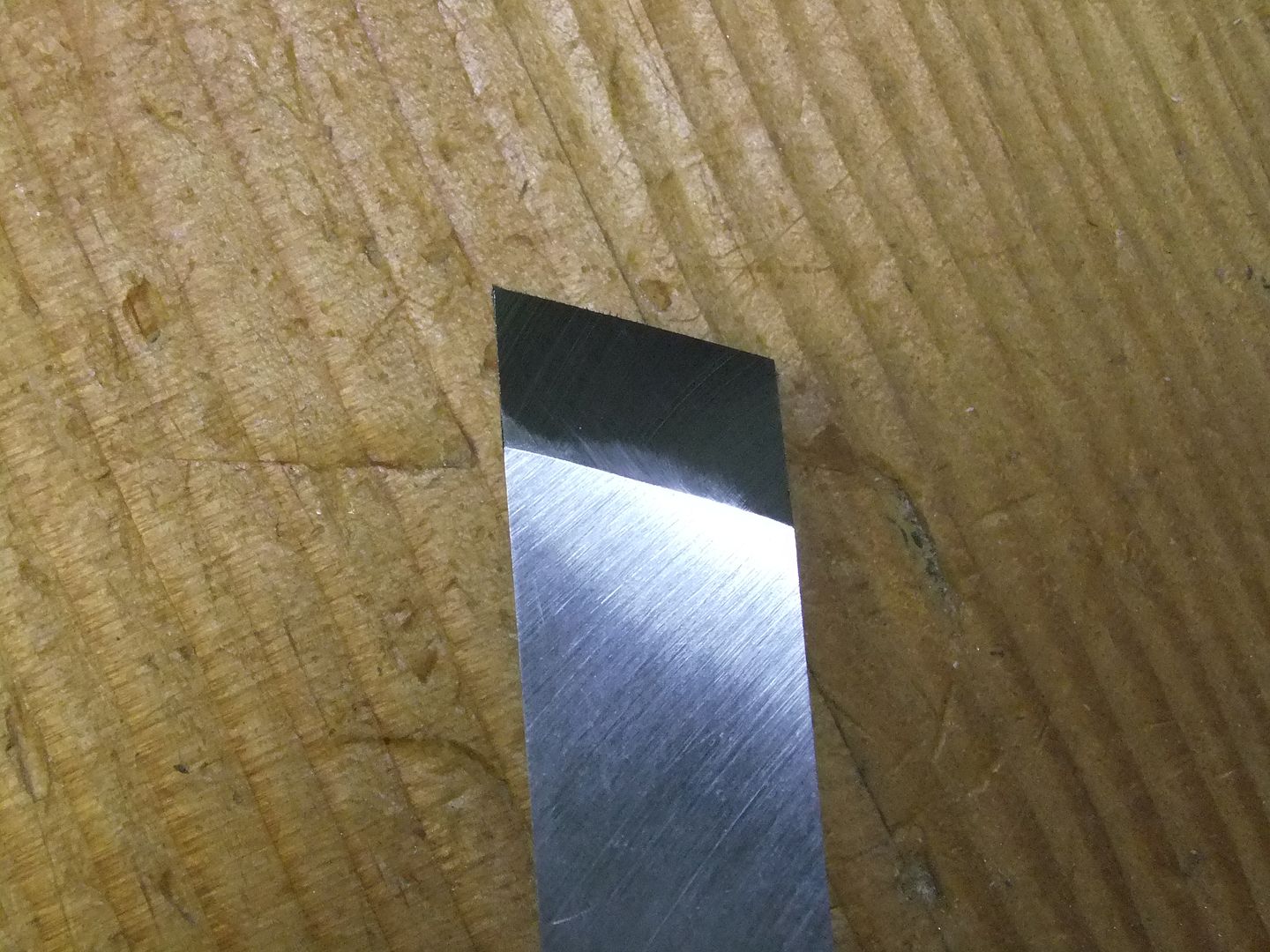 .
I actually did this for the cut-off tools too, but free hand sharpening is probably good enough for them.
Thanks for looking.
Comments and suggestions are very welcome.
Steve
-- -- I'm no rocket surgeon
---