Well, I'm new to the whole blog thing….the 'puter and I rarely see eye-to-eye, so I've never tried….well see how it goes :)
I am making some progress on the two entries. The "not just any box" catagory is a great opportunity to do something I otherwise can't really do…build somethiing that I'd seen before (sort of!) I saw this jewellry box a while back, and it really "spoke"to me…but when your business is original woodworking, well…you kinda have to build "original" stuff! This is my chance to build it, and I have to admit….this is actually harder for me!
SWMBO is super excited, as she likes the lines of this box, and it's going to her. (How ashamed should I be that I've been doing this full time for years and never built her a jewellry box?) She has NO clue as to the board I'm using though…I think she'll be floored. There is a story behind the wood, but I'll leave that for another page.
I had to scale everything back by about 10% to use the very special stock I had set aside, but all in all it's coming together. Where the real work is going to come in is the inside. In the one I saw, the compartments are all empty…...mine definitely won't be! I've always believed that a good box looks great on the outside, but a truly great box also looks spectacular on the inside. So in this one I will be trying a few new things to get maximum utility and maximum beauty into…and out of….the small space. I generally spend 2X the amount of time on the inside of my boxes than it takes me to construct the carcass…this means I have some SERIOUS bench-time coming up I guess…..
Heres what I did yesterday, all roughed out and ready for the precision work.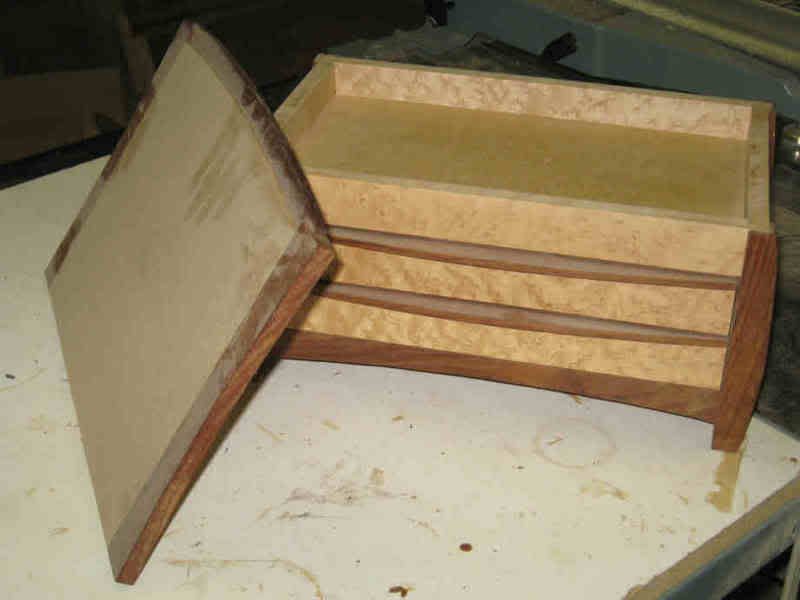 Now…the 2X4…..holy cow.
I bought a standard crappy wall stud, and thought "no problem! Lots of lumber there!" Not so much.
When I started layouts, I soon realized that I was going to have to rethink stock dimenions or find a way to make the sawdust part of the project :) Rule #1: Always allow for the kerf waste…it can mess you up!
I wanted to do something artistic, yet functional, and show alot of both technique and creativity…So far I'm many hours into it, and havent even brolken out the glue yet….I guess I've got the technique part covered ;)
I'm not going to give away what I'm building, but I will reveal that it is going to involve Chemical softening, steam bending, form laminating, peg jooinery, router technique, inlay, compund angles, dye and stain, and a whole lot of pure luck. What the heck…might as well jump in with both feet!
Heres some peeks.
Step 1. Build a steam chamber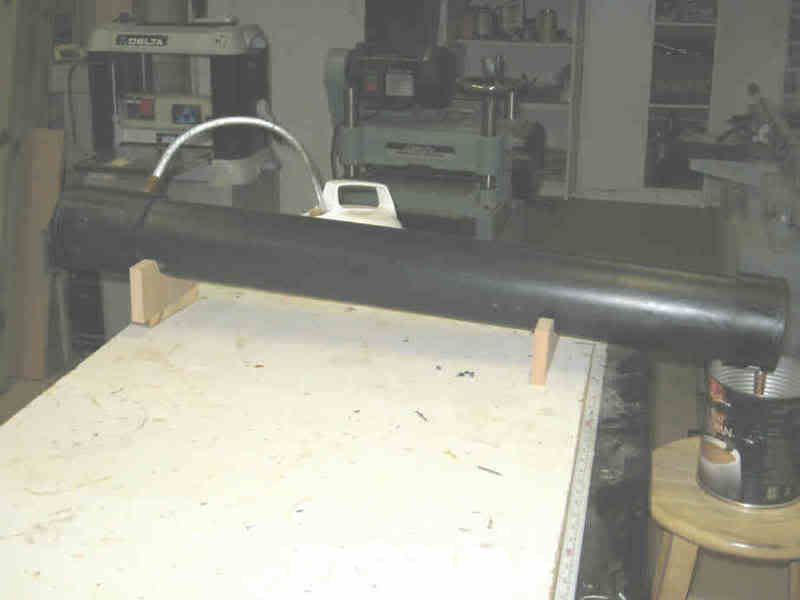 Step 2. Build 8 different forms (two are here)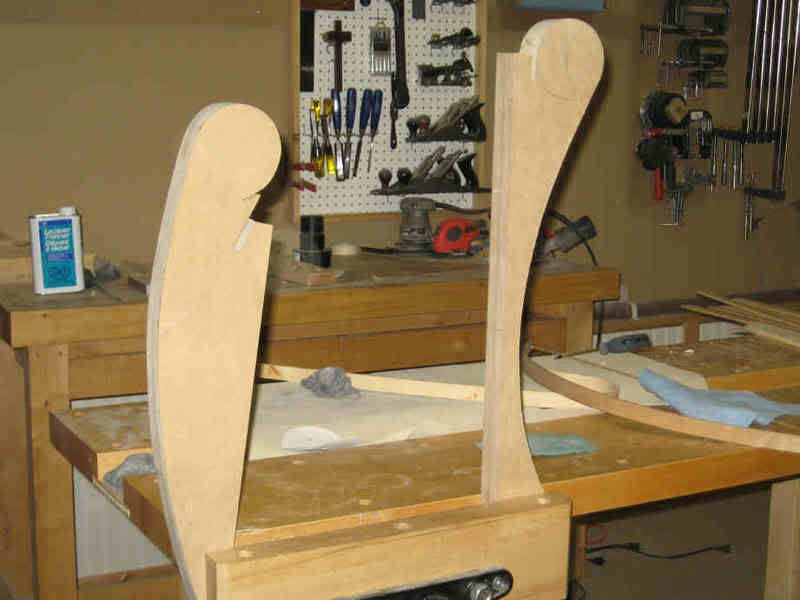 Step three: Rip a bunch O' strips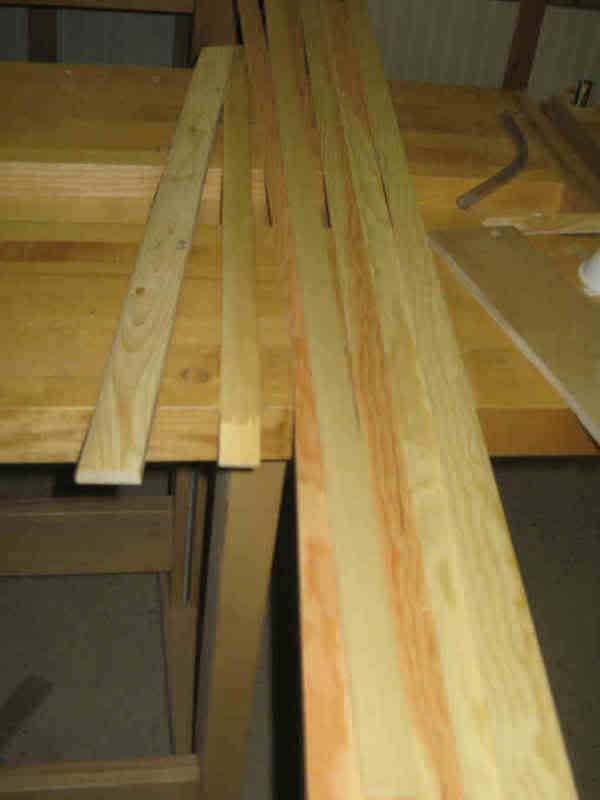 Step 4: NOT telling! ;)
I just pray that I can get this done in time…..here's hoping!
Thanks for looking everybody.
Ryan
-- Want to see me completely transform a house? Look here: http://forum.canadianwoodworking.com/showthread.php?41055
---