It's Day 1 and I have begun. I have three projects started, but those will come later. I figure that since most of what I do requires more than a day I'll need to have multiples going at any given time. This way, while glue is drying here, I can be cutting or sanding over there. And, hopefully complete 30 distinct projects in the allotted 30 days. I will more than likely post completed projects once a week.
I thought as an additional challenge, I would only use the lumber currently in my shop. I have about 300 bdft in my basement, but I should probably use what is at hand. Plus this will cause me to consider the wood as well as the project, because sometimes the wood dictates the project. So, here's what I have to work with. (And, it's all rough which means I will be doing some dressing before building.)
I have 2 pen and pencil sets (that's four kits) and one candle holder. Unless I find something else buried somewhere, this will probably be the extent of my turning.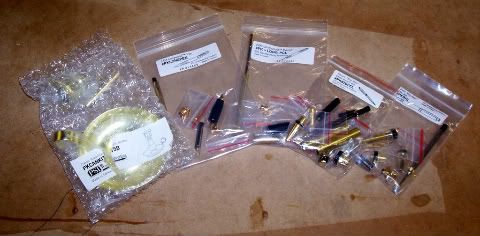 Here is the lumber scattered about my shop. There's a good variety including, walnut, cherry, red oak, butternut, elm, sycamore, spalted maple, ash, willow, pine and some leopard wood cut offs. I figure I should be able to get some interesting things out of all this.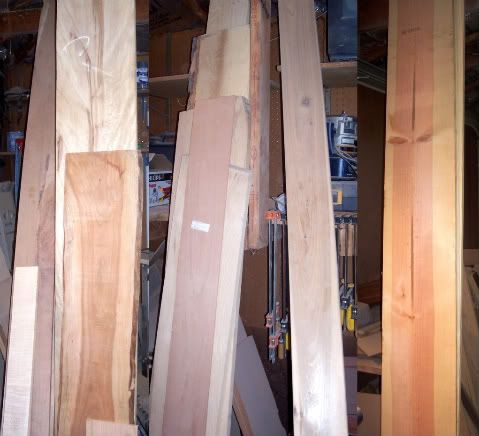 Now that I've started, I'm actually rather excited about the prospect of forcing myself into productivity.
-- Working at Woodworking http://www.VillageLaneFurniture.com
---