Looks as if I can't make furniture like the rest of you folks… I'm forever stuck making instruments…
This guitar took me two years to make partly because I started from scratch. No molds or jigs so I had to make them.
I got the bug to try an archtop because
1. play guitar,
2. always wanted one,
3. it costs a lot less to just go out an buy one ready made.
Here's the process beginning to the end.
Layout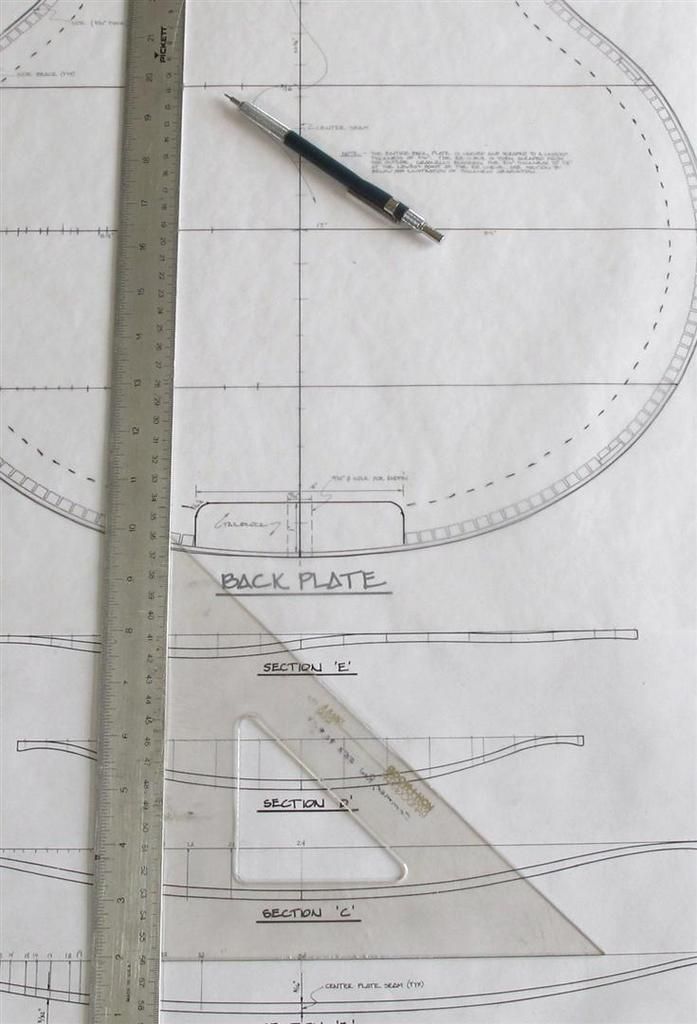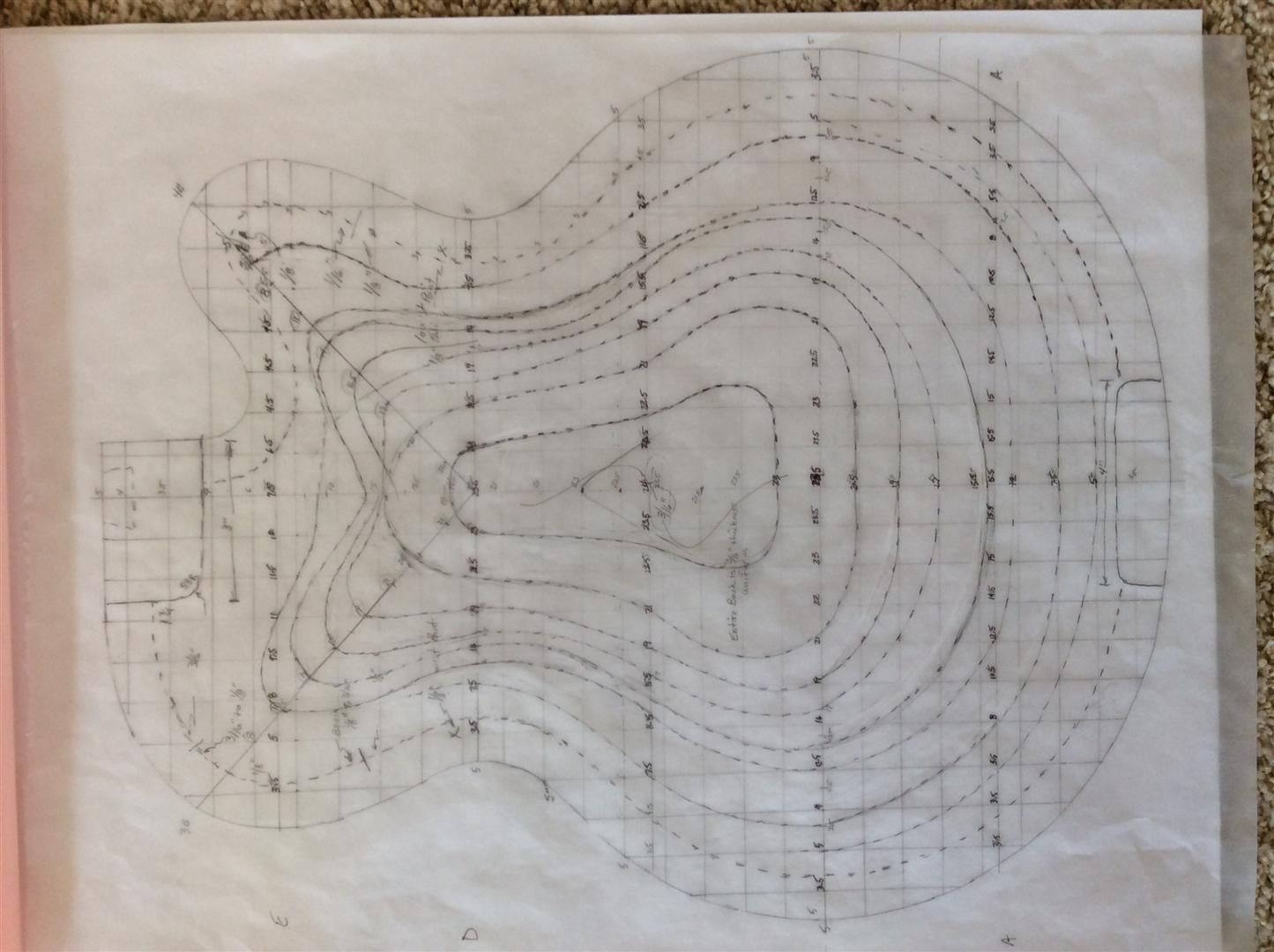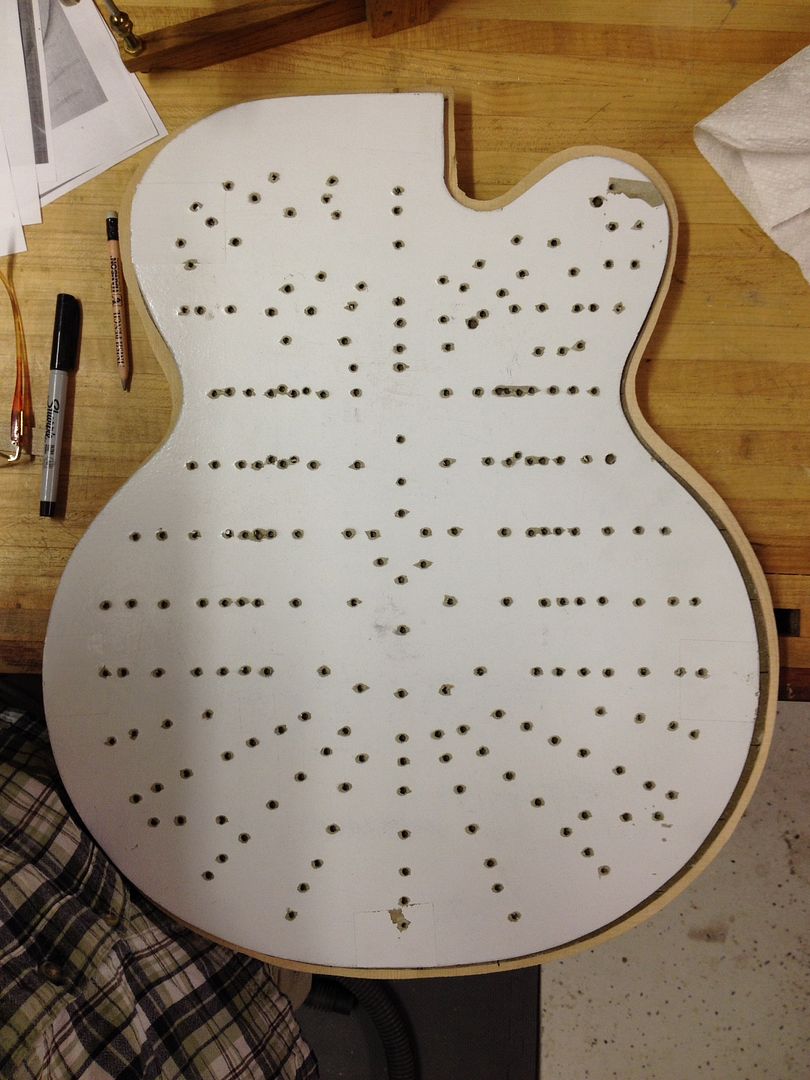 Transfer to wood blank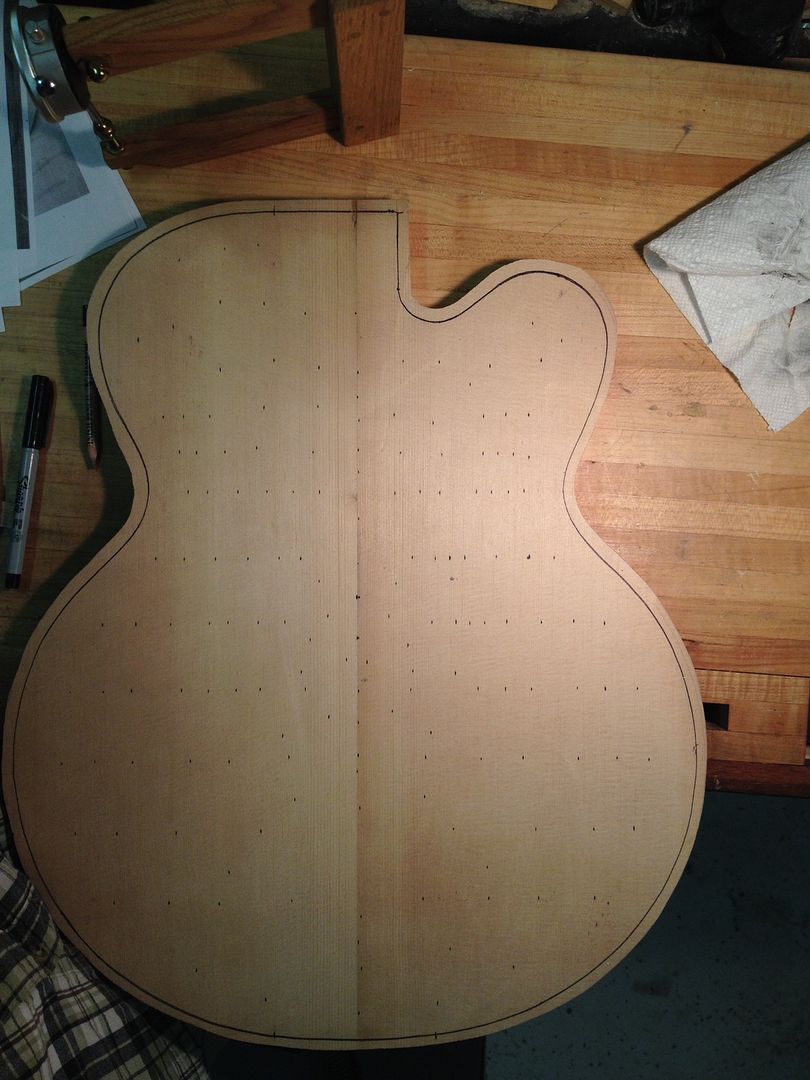 At this point I used a drill press to hog out the majority. Drilling to depth and gouging out what didn't look like a guitar plate.
Carve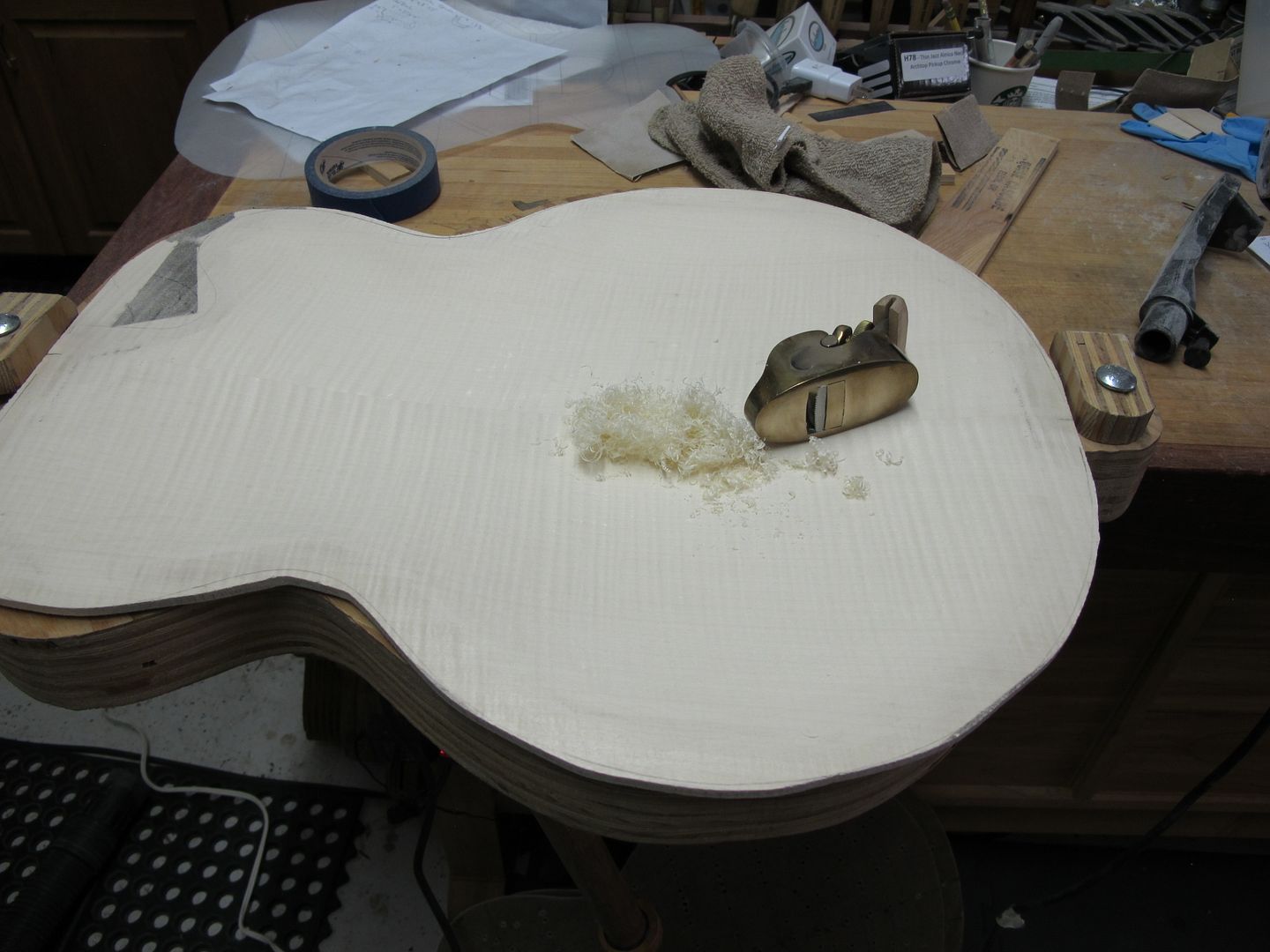 inside carved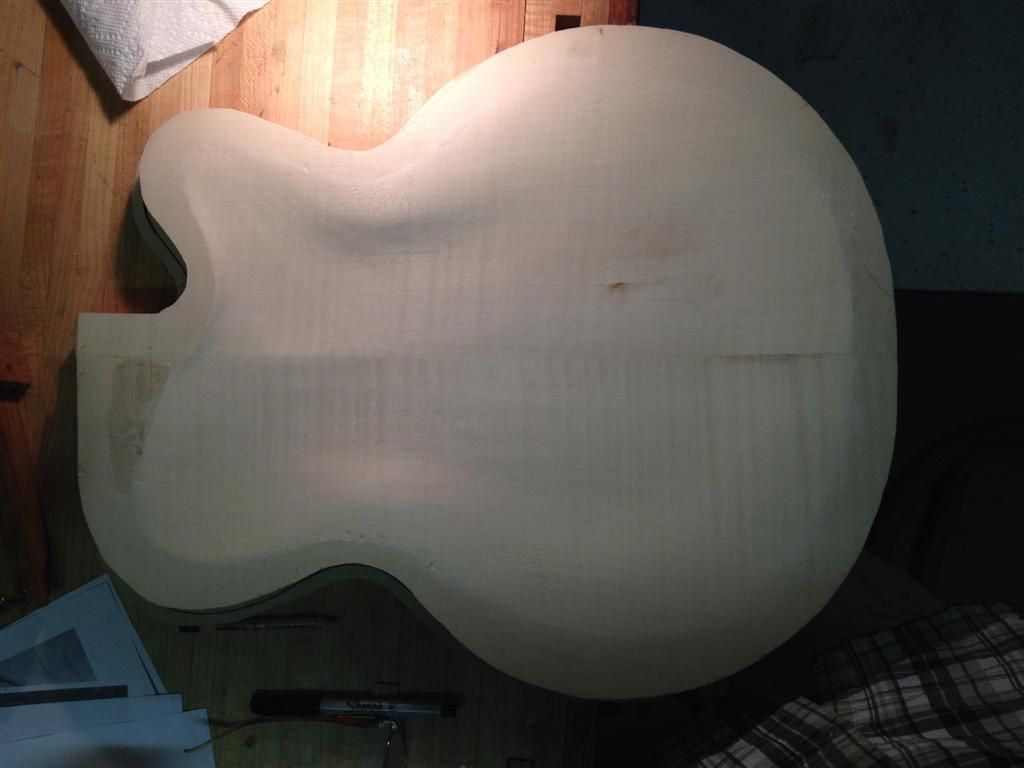 F holes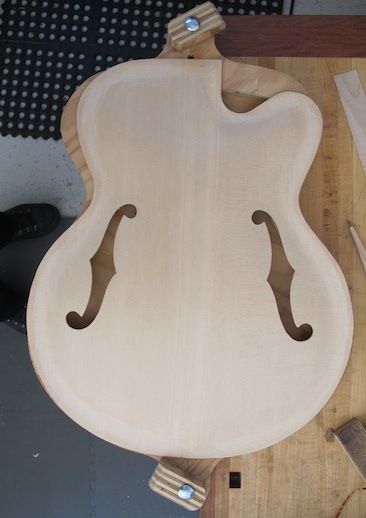 Parallel (vs 'X') Braces inside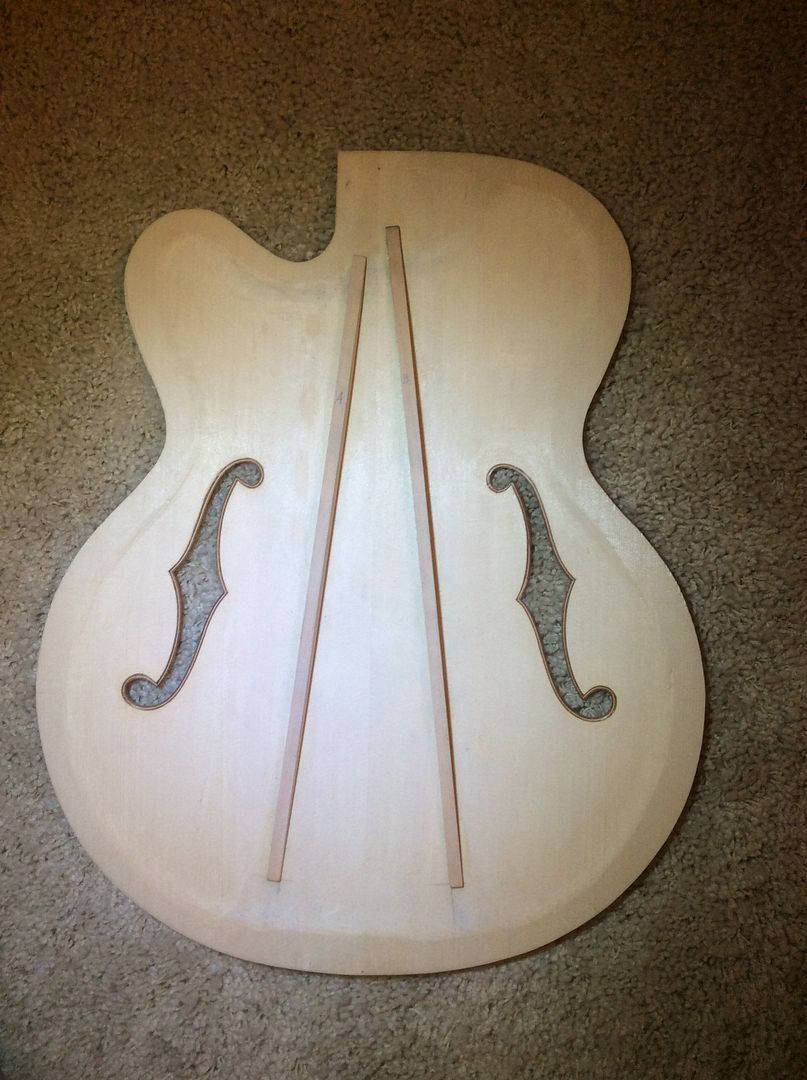 Binding – channel is cut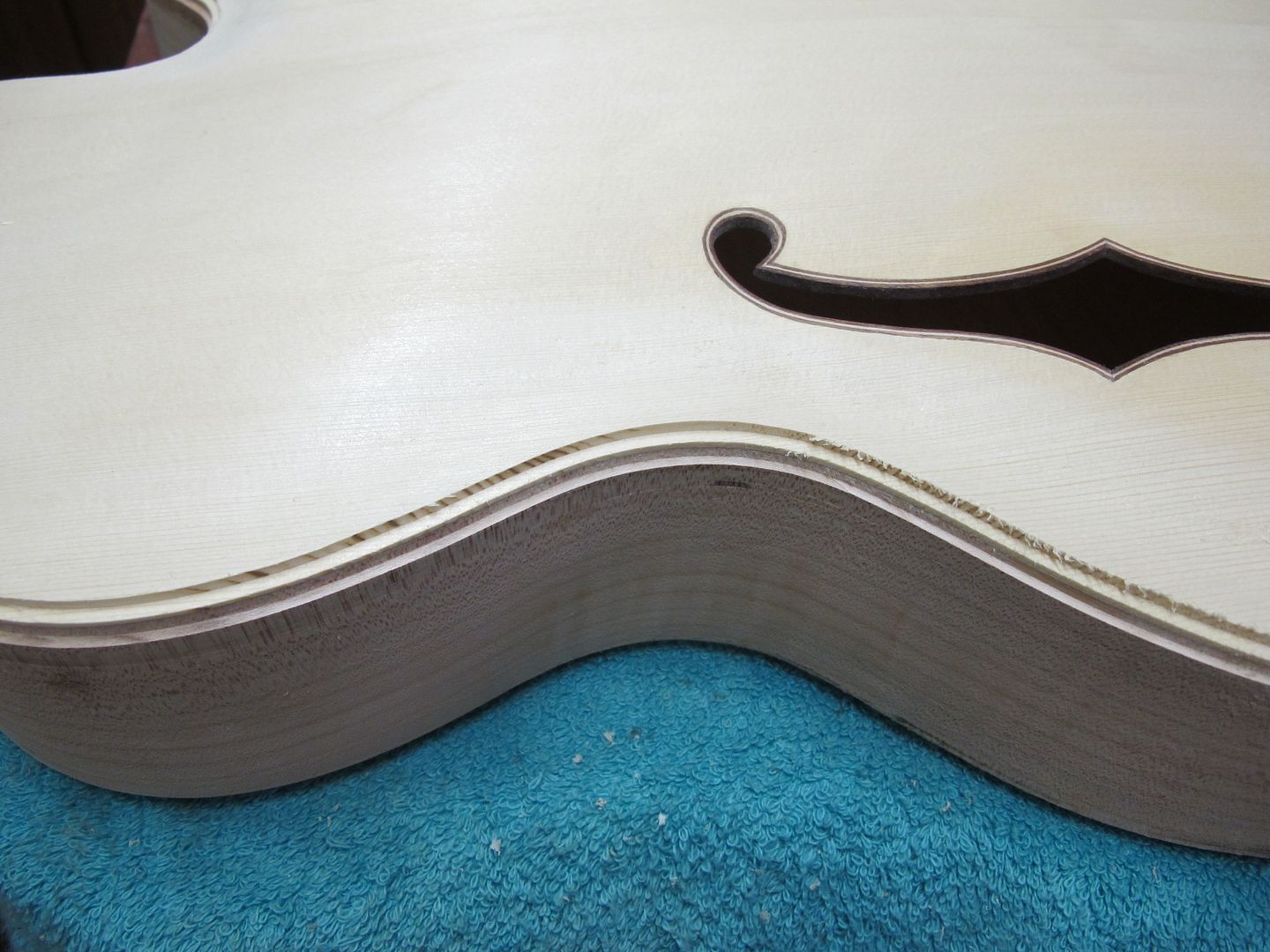 Tough spot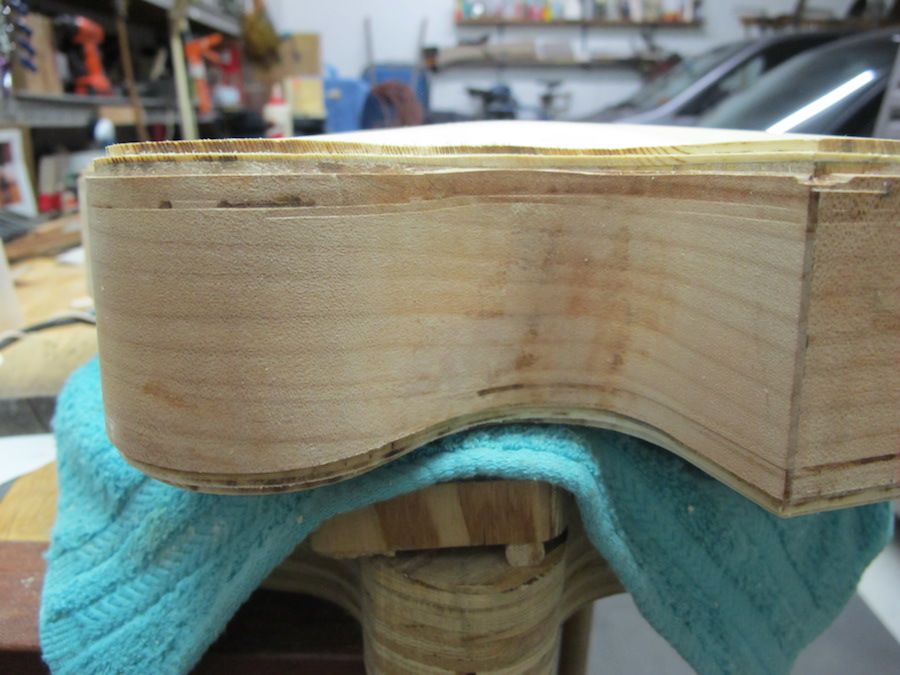 First layer of mahogany. Used pins to hold it against the ledge. Ended up using rubber bands. Much faster and easier.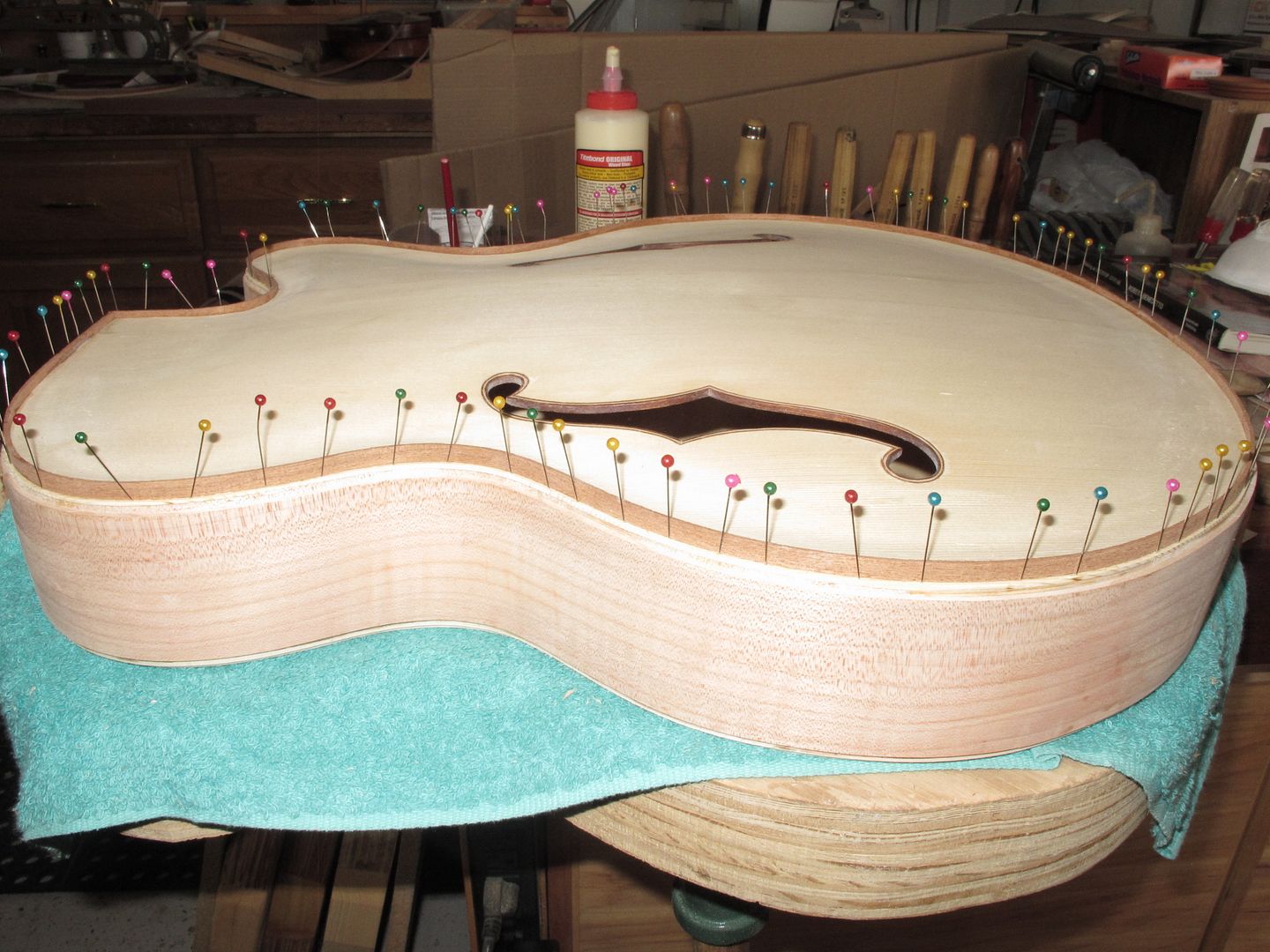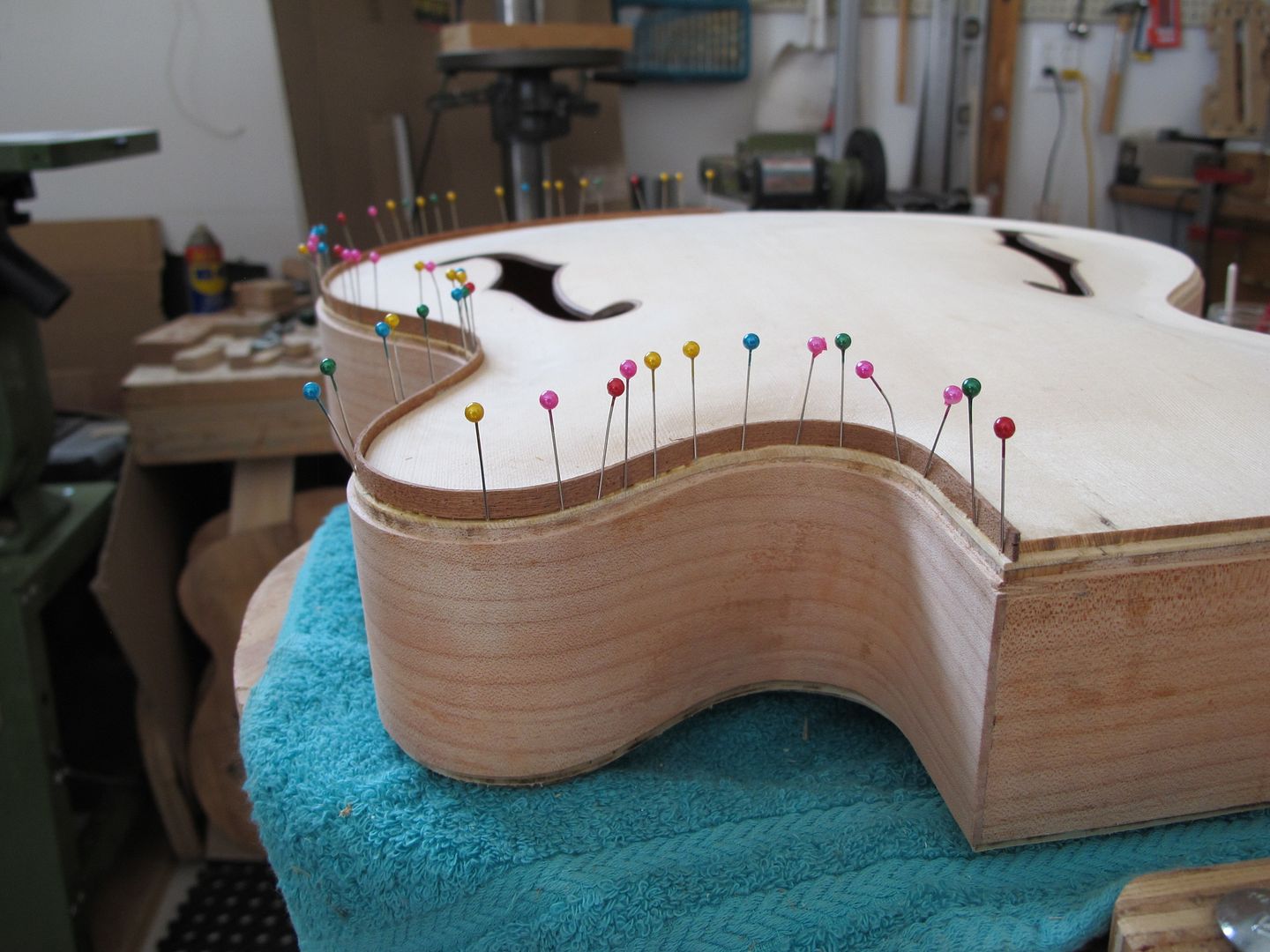 Used folio rubber bands to stretch and put pressure on the inside mahogany/maple/mahogany bindings respectively.
Trimming excess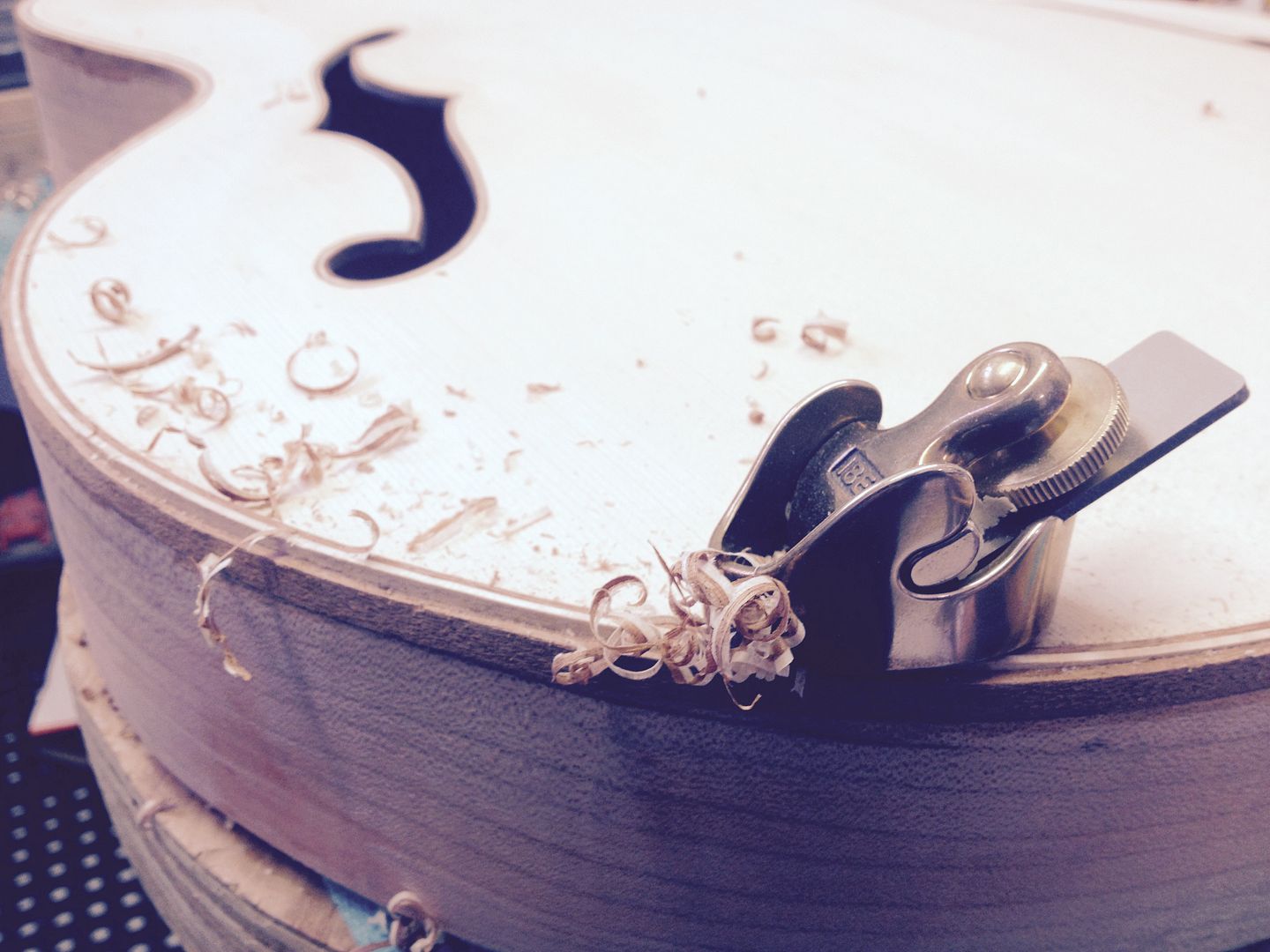 Used heat to steam to bend 'F' hole binding and then this handy jig to keep it till it dried.
Close up 'f' hole binding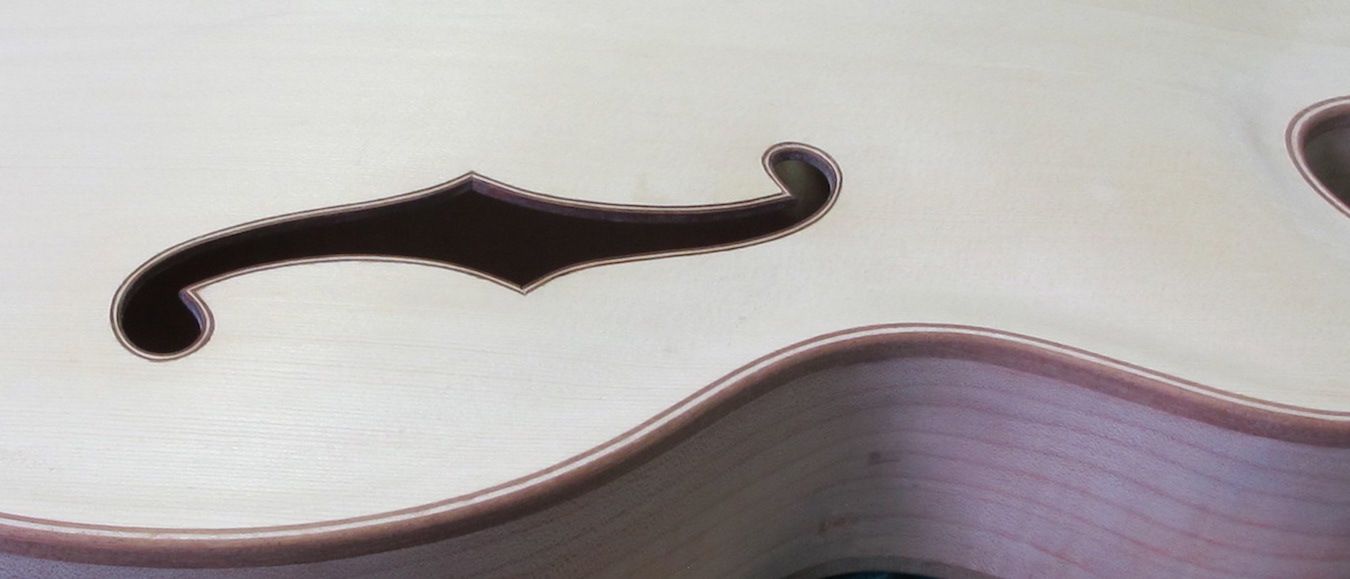 Looking like a guitar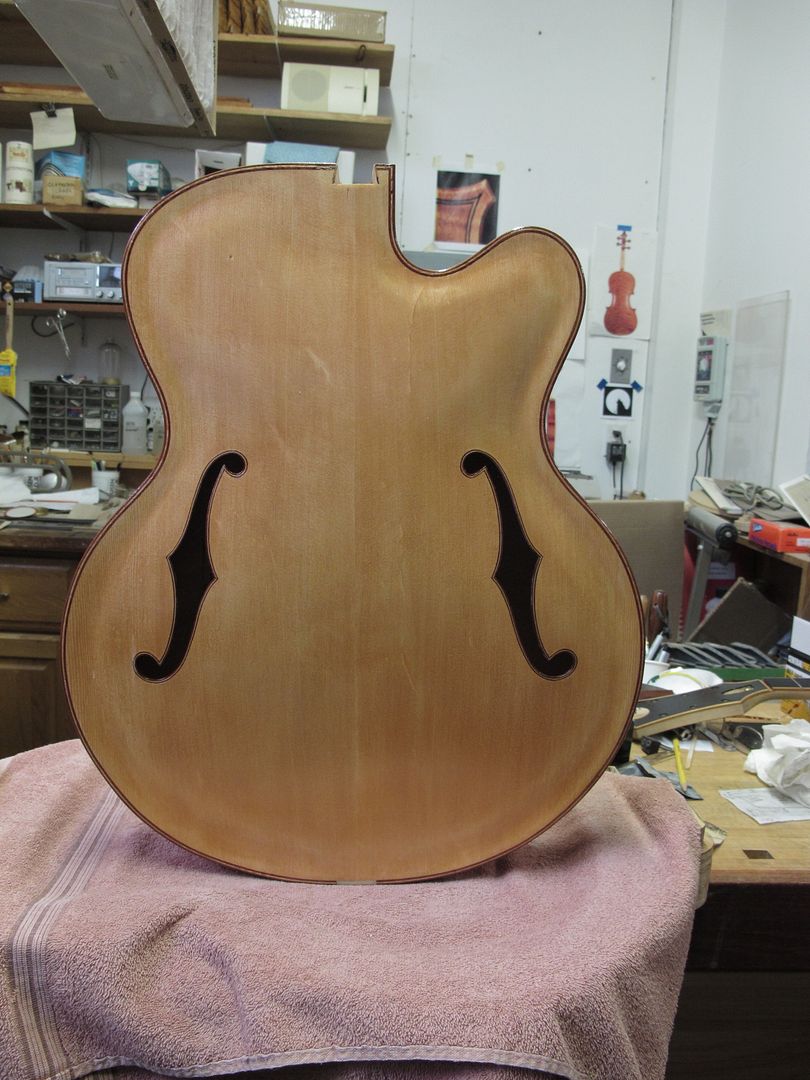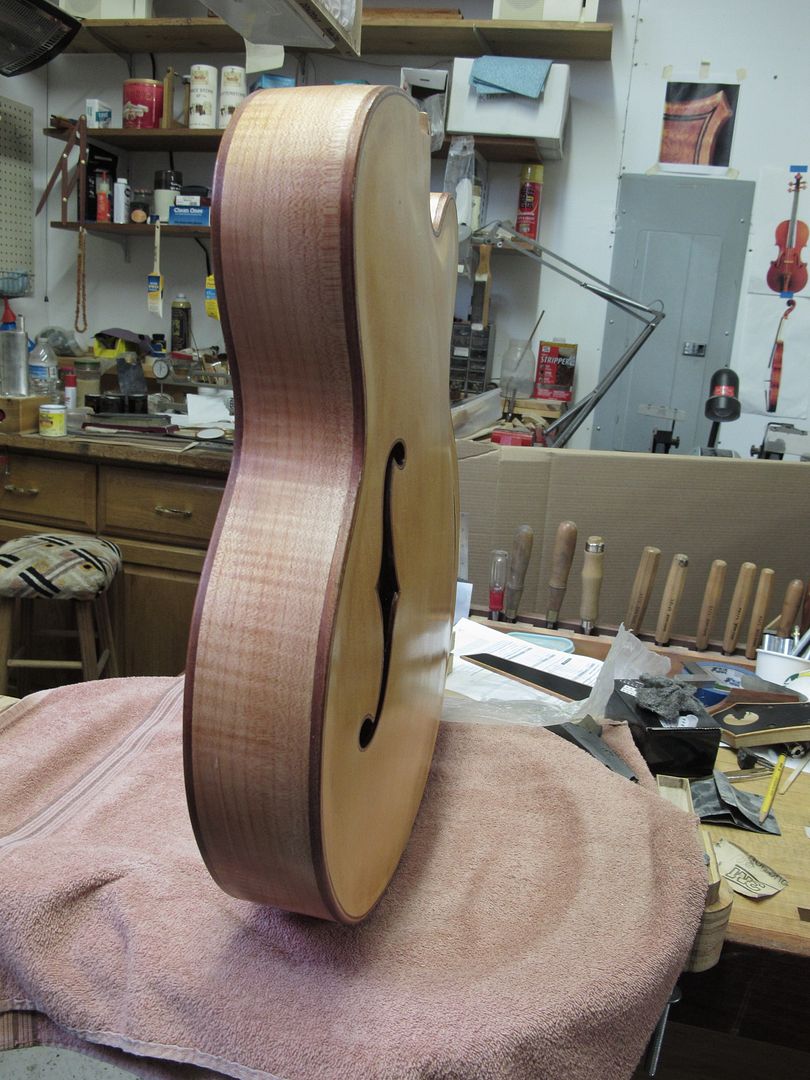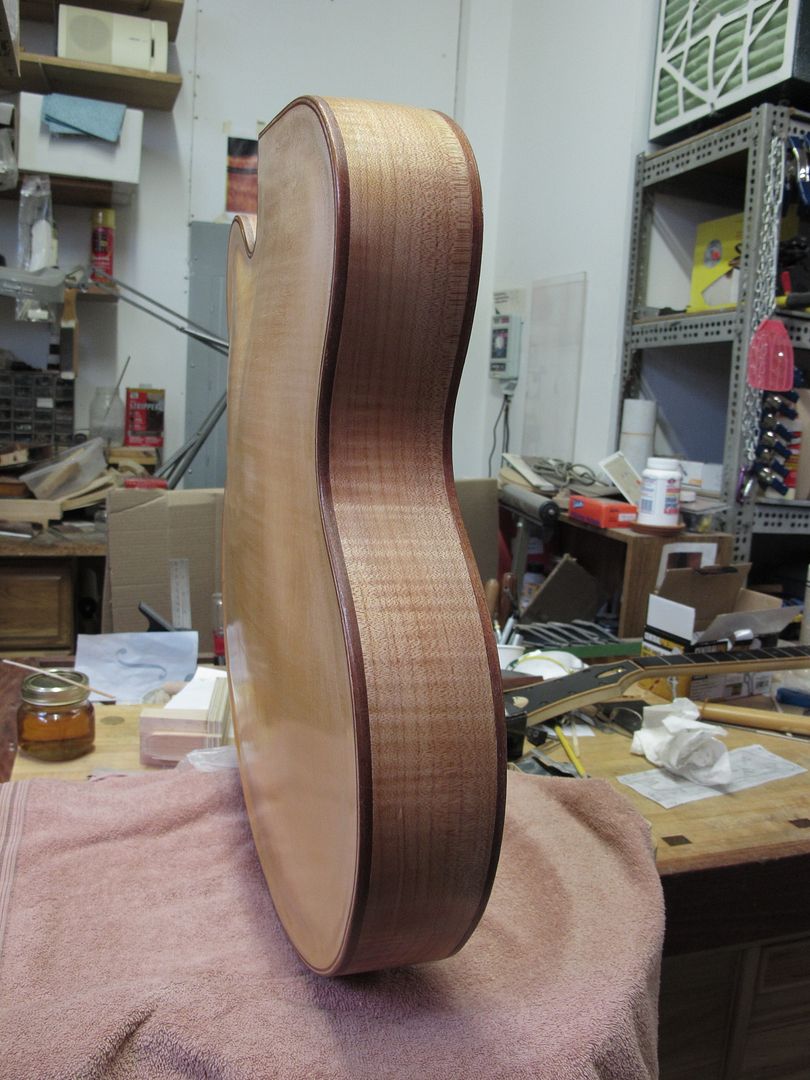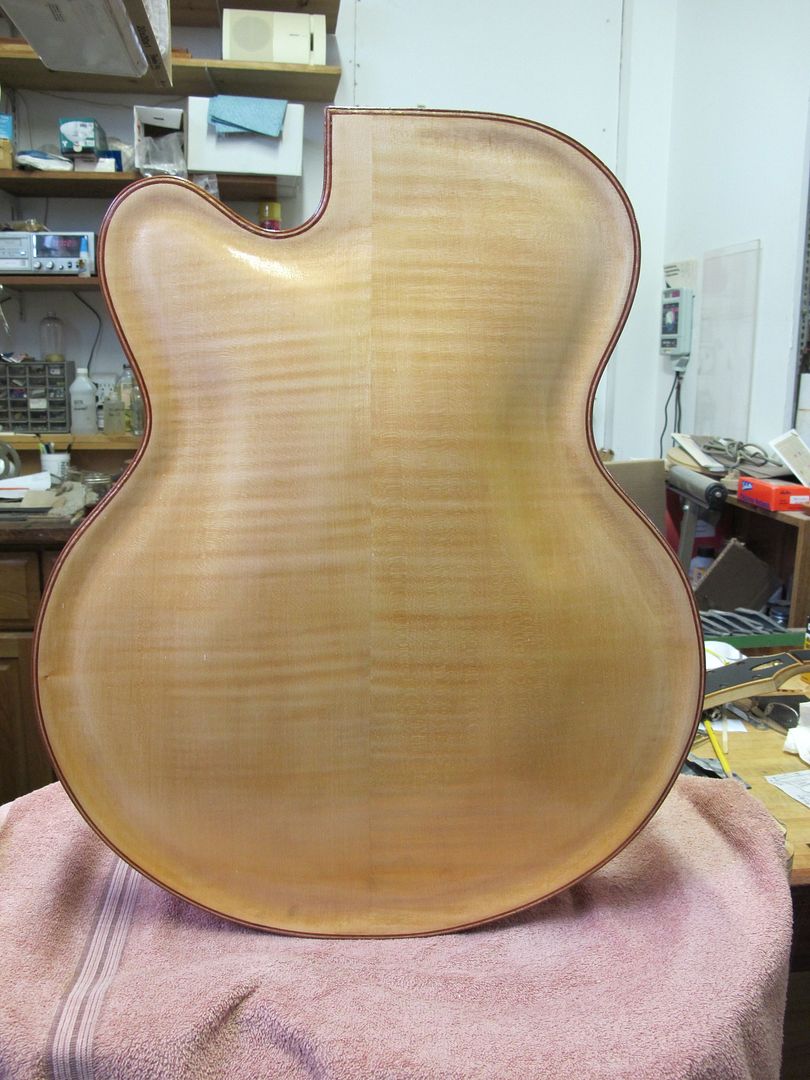 Not quite finished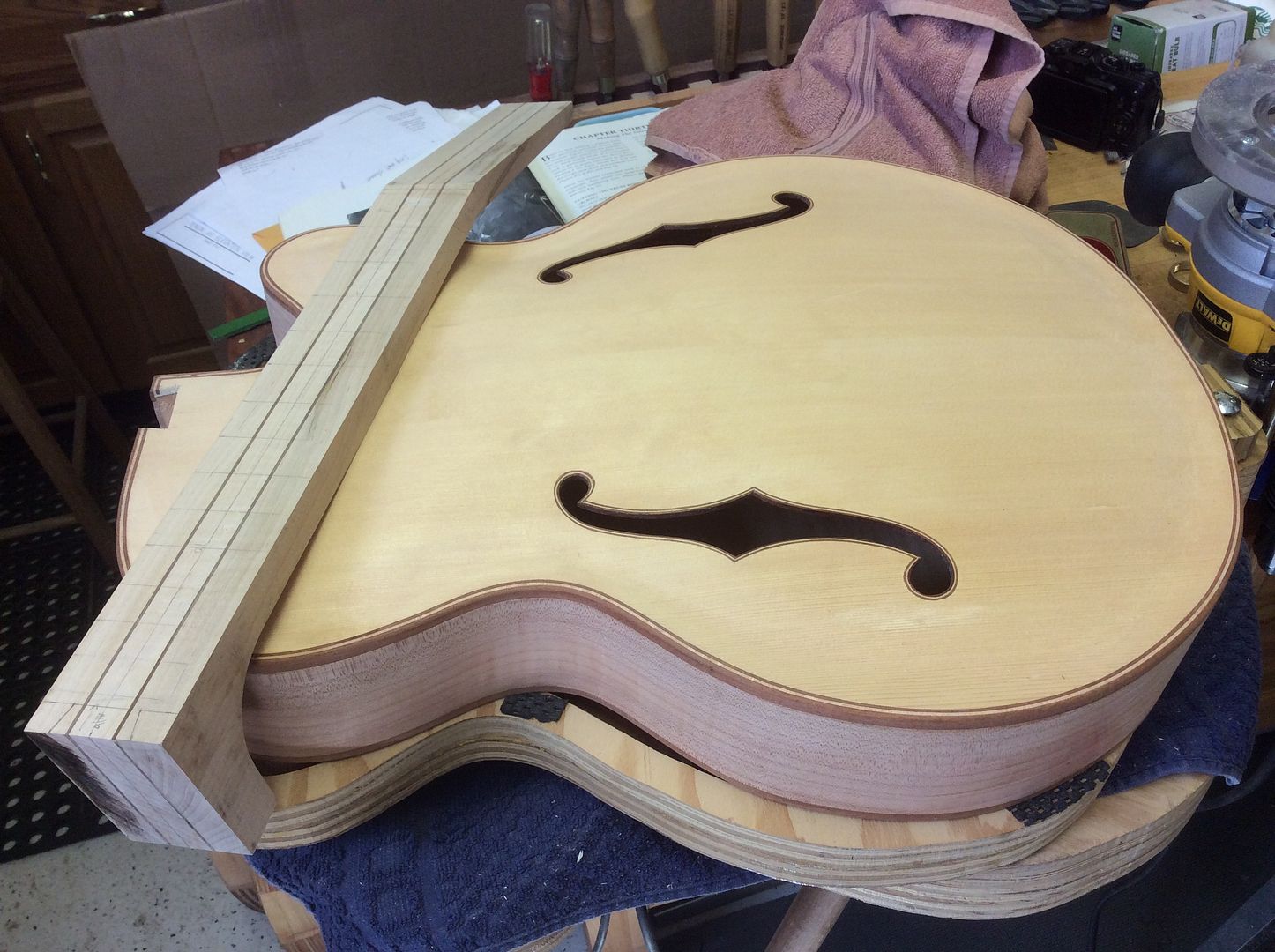 Neck = maple/walnut/maple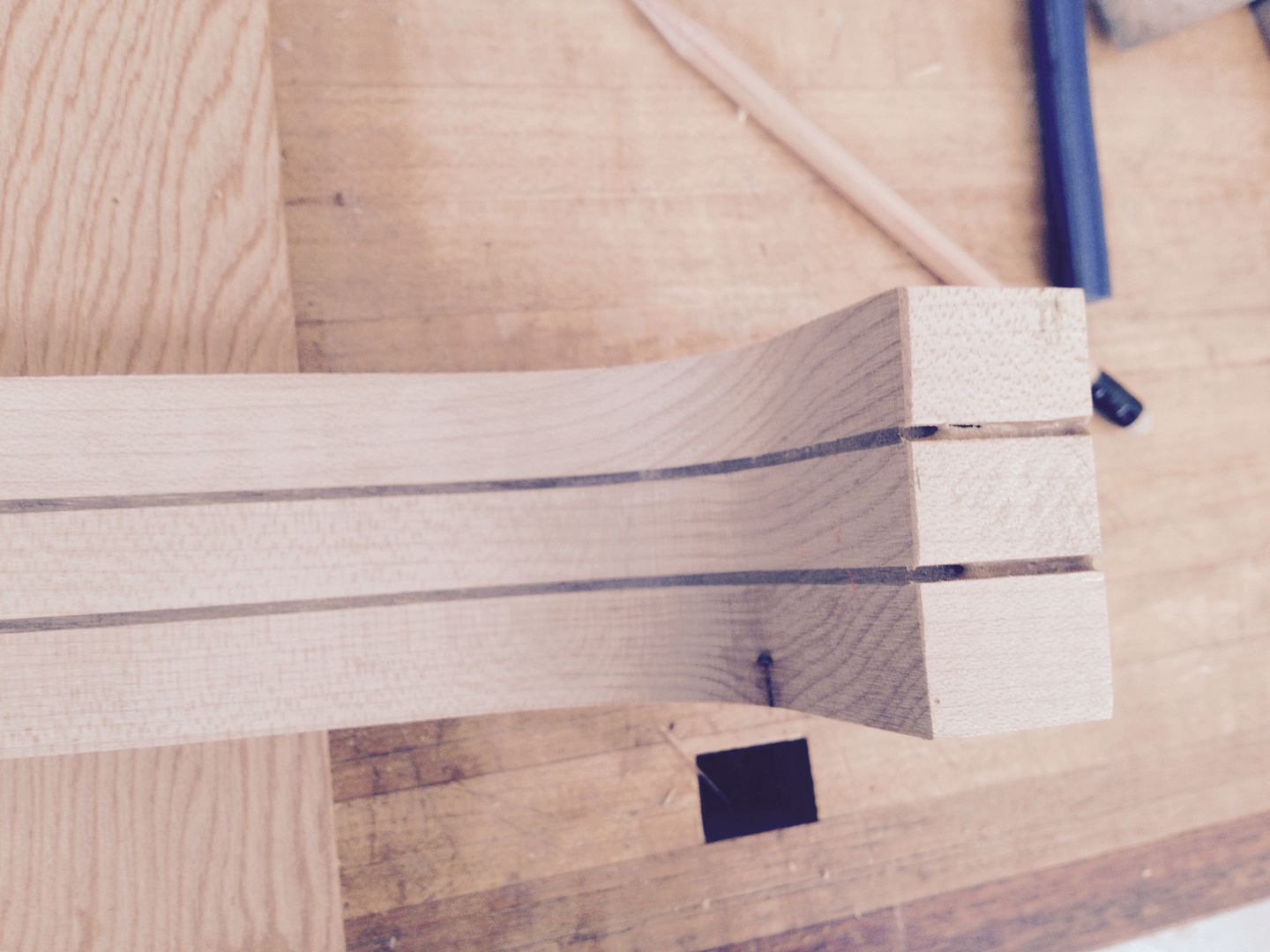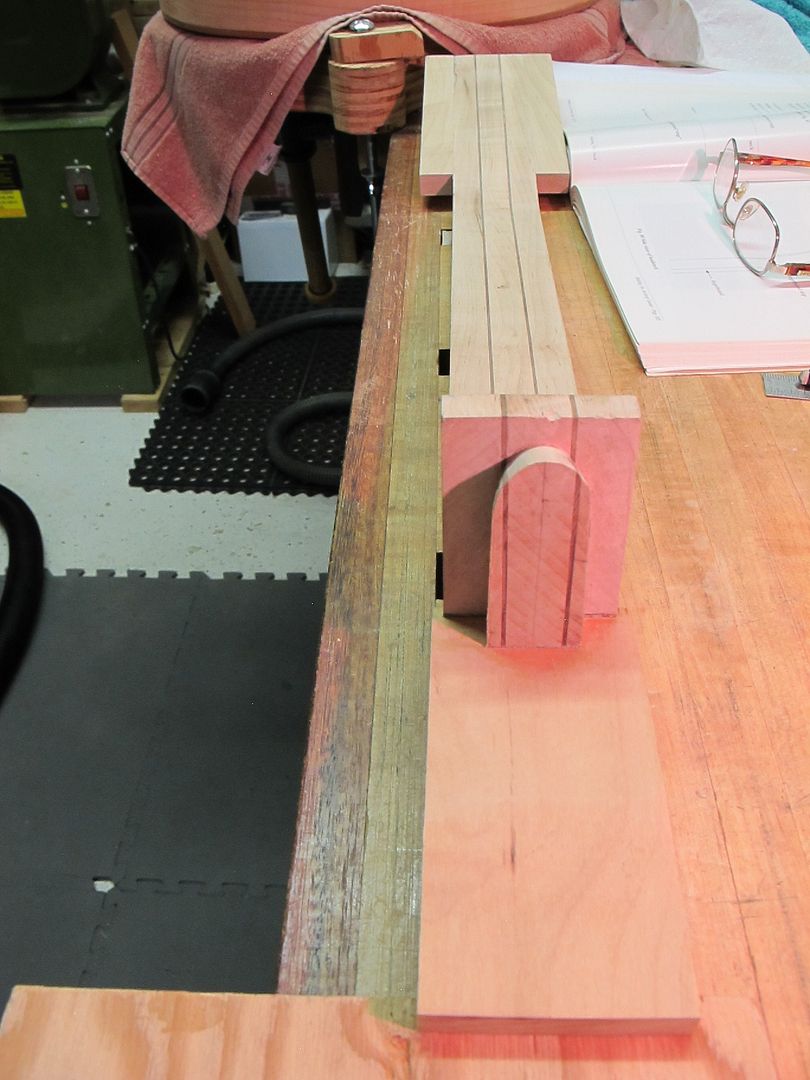 Jig for ebony tailpiece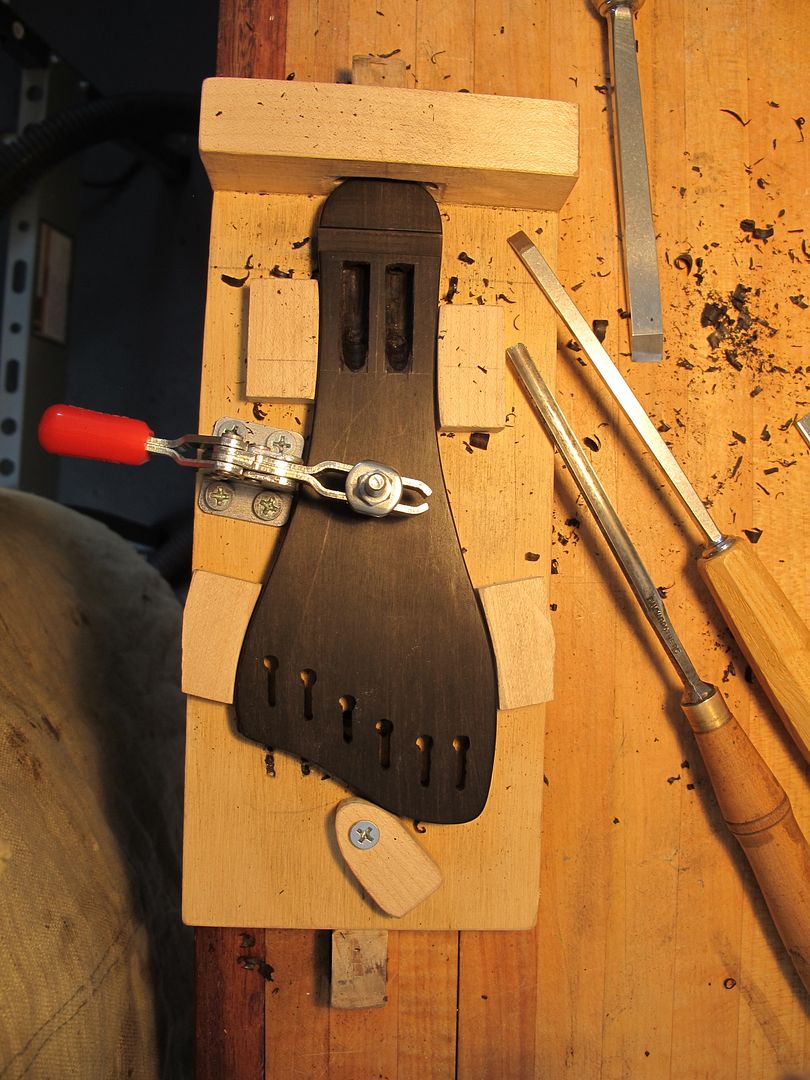 Nearly finished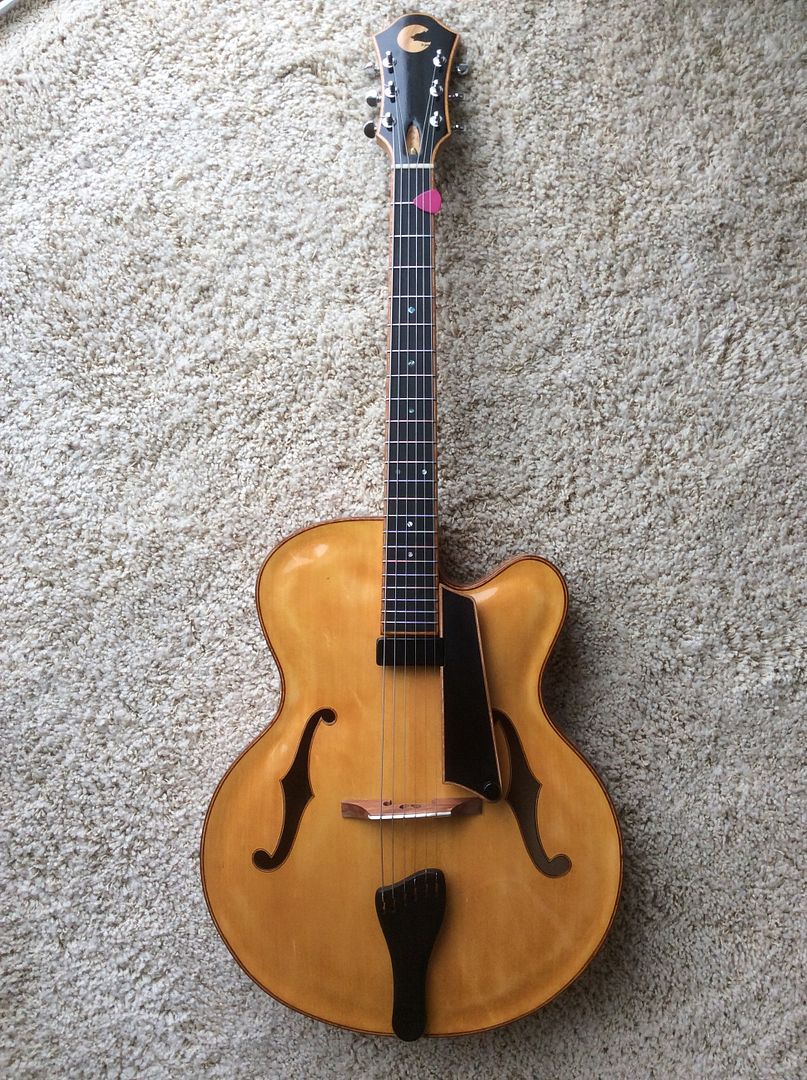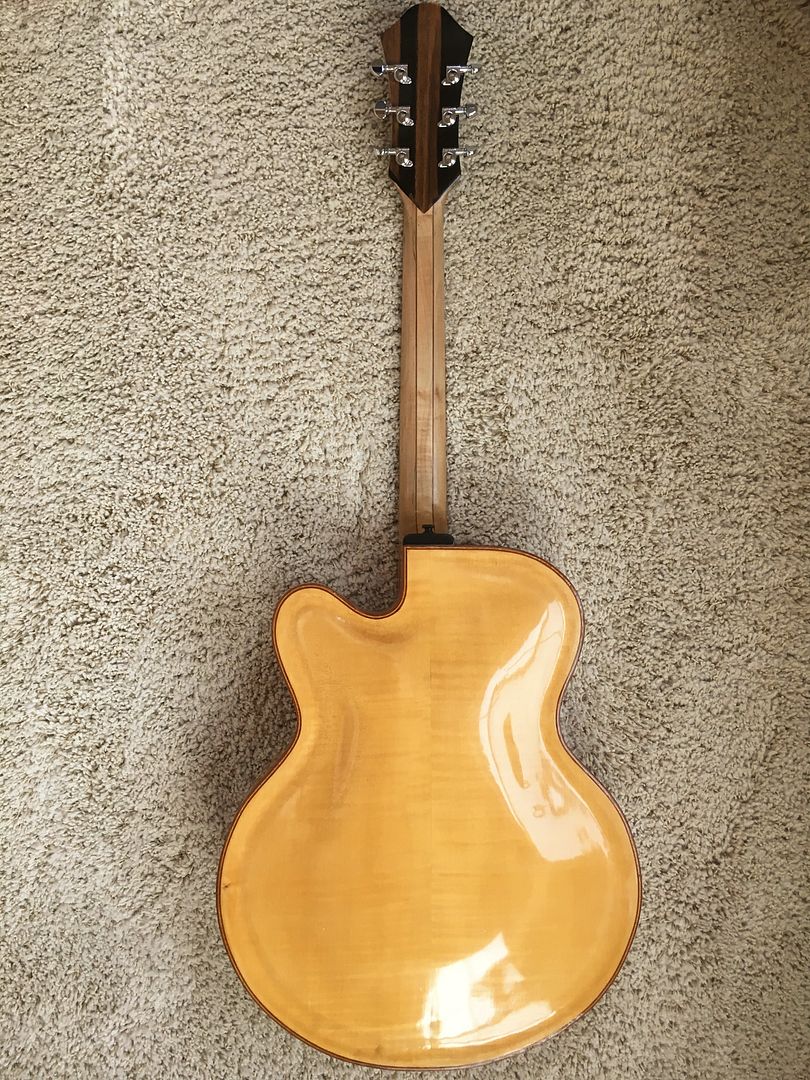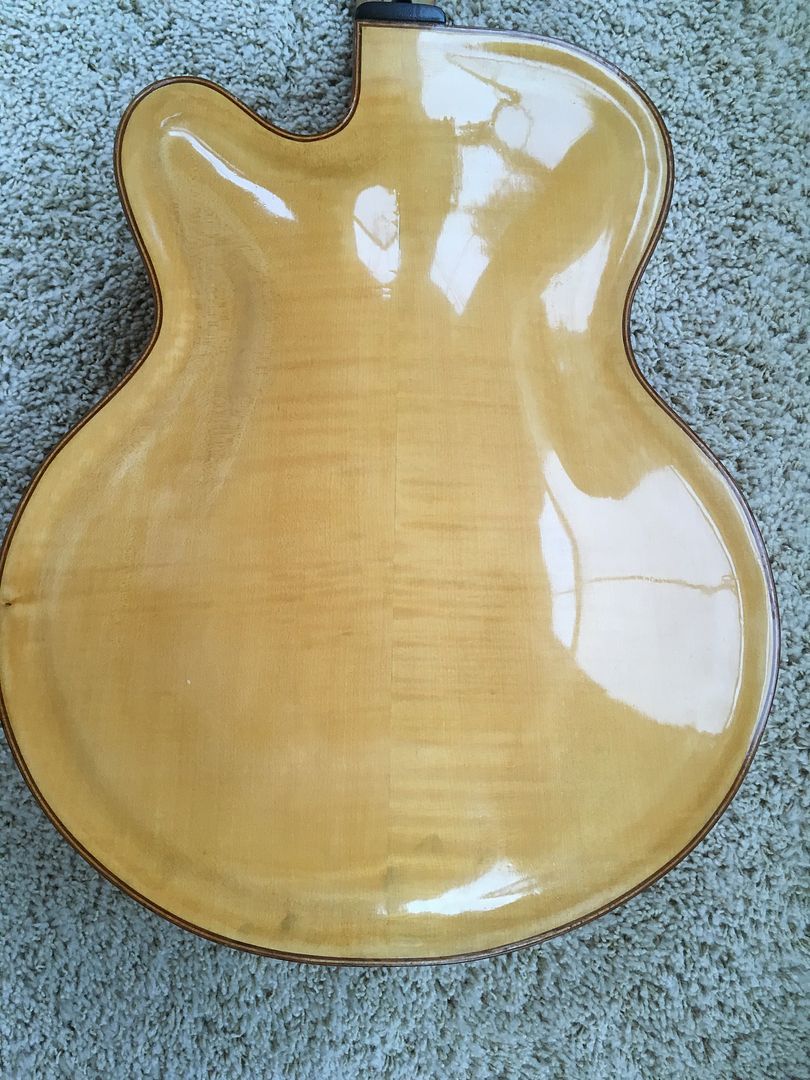 The Howling Wolf in a Blood Moon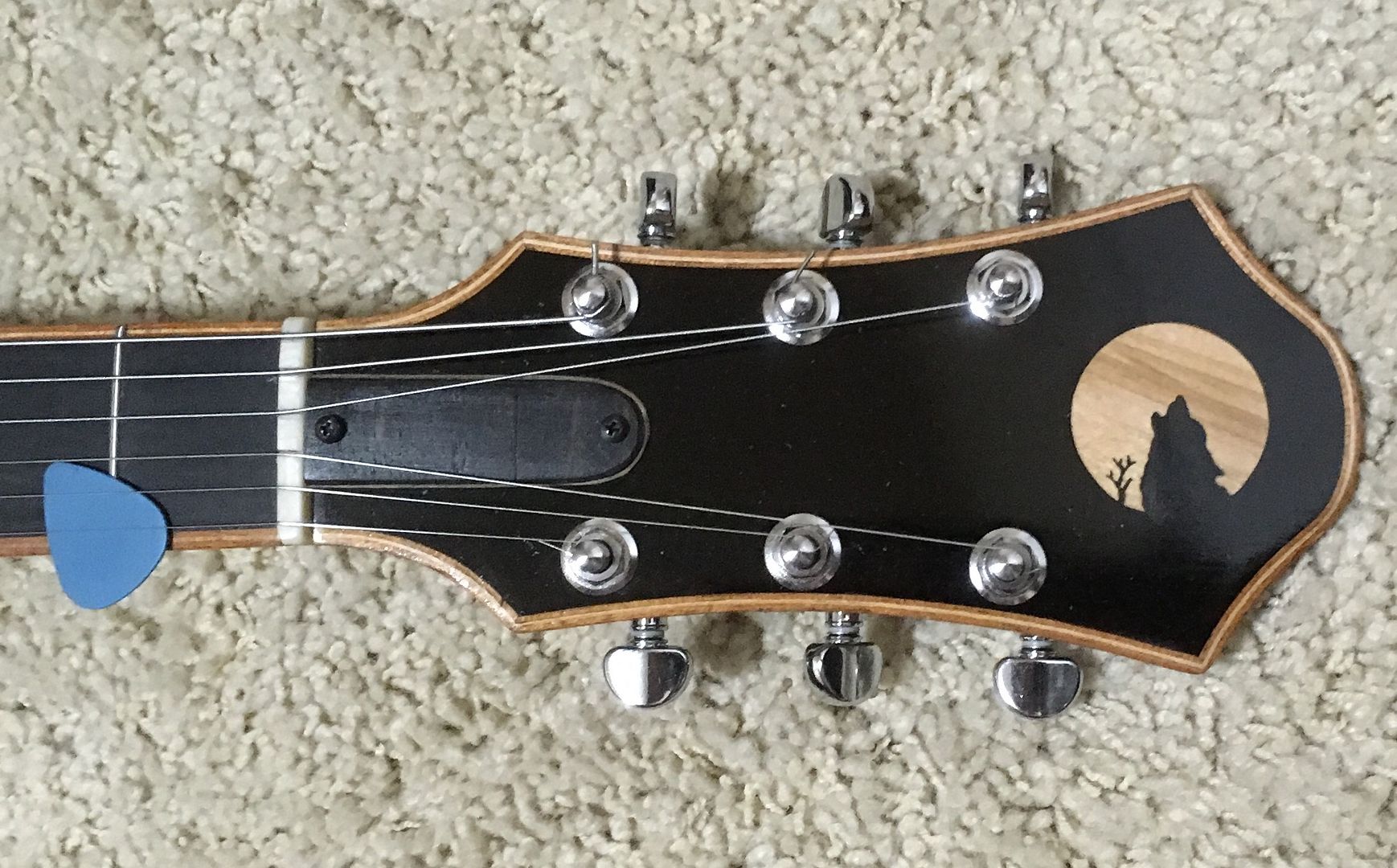 Over and out!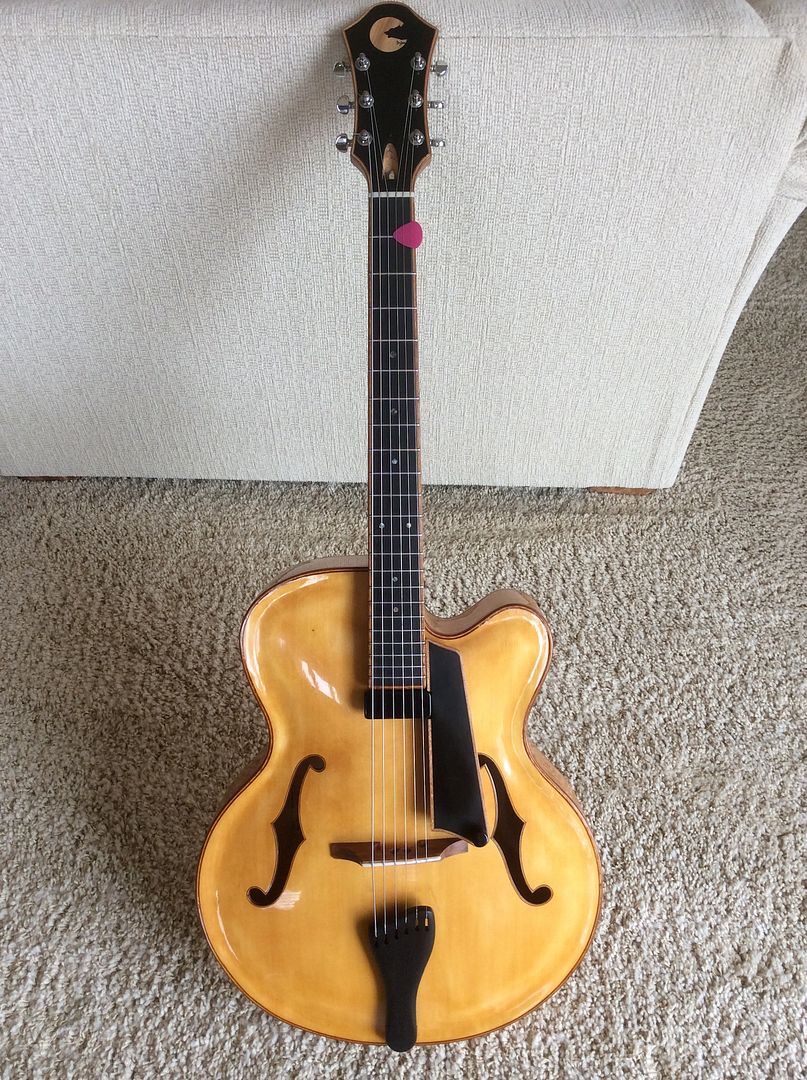 -- "Once more unto the breach, dear friends..." Henry V - Act III, Scene I
---