"The inner compasses of the mind must encircle the whole quantity of material beforehand" – medieval poet Geoffrey de Vinsauf.
Here's a few before shots, as in before I know what I want to make with them….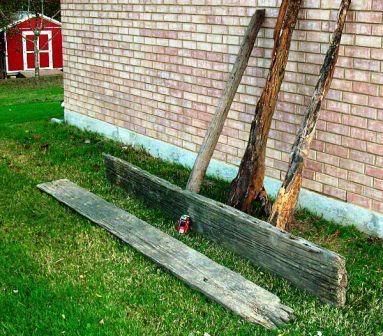 ..and…
That's a soda can in the middle for reference…
• In the forefront are two old pieces of wood that I found next to a creek, they may be old bridge boards as they had several 20 penny nails in them, are almost 3 inches thick, almost 12 inches wide and almost 10 feet long. I haven't determined the type of wood yet as they are almost 100 pounds each, extremely heavy..
• Back left to right are three pieces of Osage orange, the first was an old fence post and the next two are split pieces of trunk, all three from the side of an old farm road.
Now to determine their outcome…..
-- Rob (A) Waxahachie,TX
---