Here's how to make a Laminated block for my Turned S&P Mills, Ice Cream Scoop & wine bottle stopper
1= Cut lamination strips "Any Thickness you want, see diagram" by the width and length you need to make the size block you need for your project. Example 1/8"x2"x12" ,1/4"x2"x12" and so on!
(It Does take some thought how you want to organize the laminates as the outer laminates will be glued together & the thickness of each for the over all thickness of the block needed)
2= Glue the laminated strips together to make the block . Example 2"x2"x12"
3= Once the glue is dry… cut from One corner to the Opposite corner Example upper left (A)to lower right corner (B).
4= "follow diagram" now take the once was Two Outer edges ( A/D and C/B edges) and Glue together.
5= Cut away the ends to make a square/ rectangle IT can be any size you choose!
I want to Thank DaveR for all his help , after I posted my blog he sketched up the second picture and gave me some advice on how to draw it up next time …I thought his was alot better than mine and it would help tell the story. If you double click on the picture it will enlarge it!!!
It sounds harder than it is !!!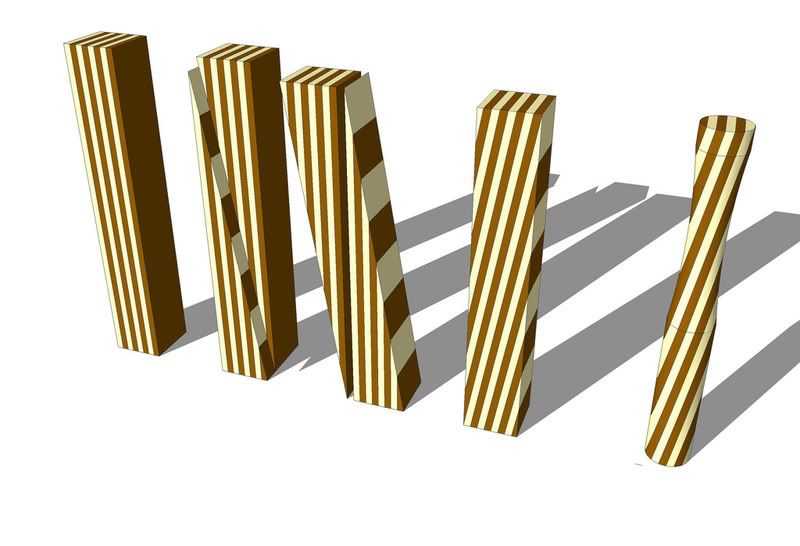 -- Rj's Woodworks,San Jose & Weed Ca,
---