After several hours of carving with my Dremel tool over the last two days, I completed the custom checkers for this project. This was my first attempt at wood carving and with 48 sides to carve, it was a bit tedious, but not too difficult. My skills improved a good deal by day two and I took some extra time to go back over the first day's checkers and make sure they were all pretty consistent.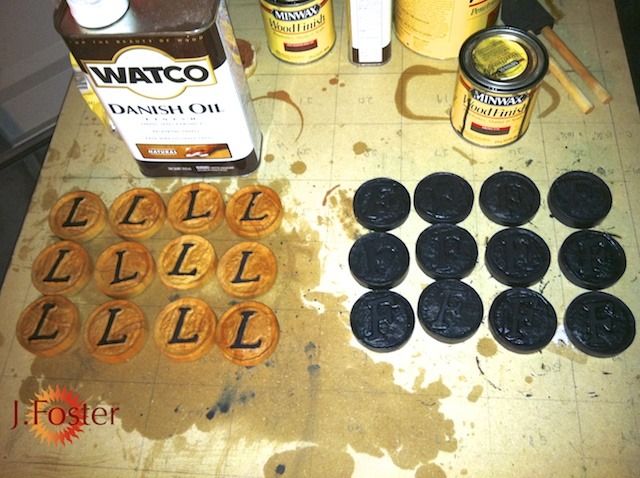 I took some video of the carving process to post as a separate blog entry once I have time to edit it.
I tried out several stain colors on some scraps and decided on Ebony and Natural Danish Oil for the two colors. They are drying at the moment. After I seal them, I'll polish them with a coating of Bee's Wax to make them nice and slippery.
I think Lila is going to enjoy these. I know I can't wait for our first game on Christmas Eve.
Regards,
Jeff
-- "There seems to be a black hole in my garage that swallows up pencils and tape measures as soon as I put them down."
---