My first blog posting on here – newbie just getting started.
I have completed a frame for my little workbench. Its really just an assembly table that I can use as an infeed/outfeed table for my table saw (a Rigid model R4512). I also want to set up stands for my table-top sized band saw and drill press that will make use of this bench. And I have a sliding compound cross-cut saw that this could also come in handy with.
I constructed the frame out of Southern Yellow Pine. It wasn't easy to find it in my area – I was looking for 2×4 and/or 2×6 lumber. I could only find one supplier and they had 2×8 and 2×10 only. So I bought 2×8 and ripped it down.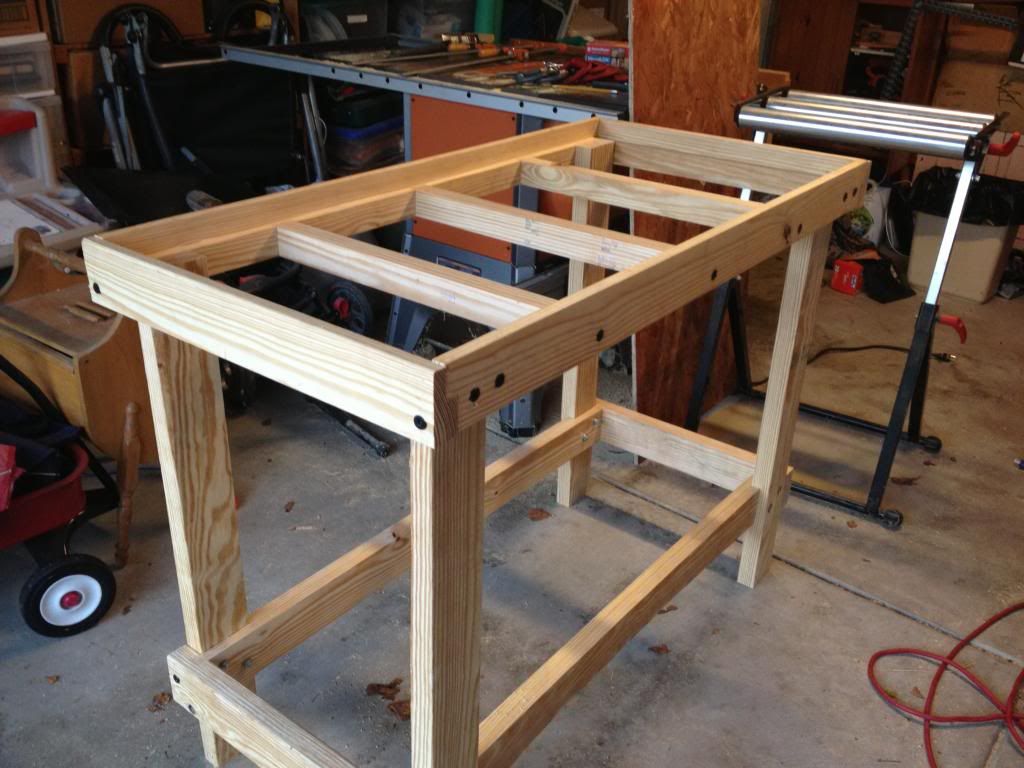 You will see that there is a rabbet around the inside edge of the outer frame. It is 1 1/2" deep, and I will be putting two layers of 1/2" OSB (glued together) in the bottom of it, glued and screwed into the frame. On top of that I will fill the rest of the rabbet with 1/2" MDF, screwed to the OSB (screws recessed of course).
The black screw heads you see in the picture are interesting, they are 2 7/8" FastenMaster HeadLOK flathead fasteners, which seem to be working well for this project. Because many of these were close to the end of a piece, I have been drilling pilot holes for them.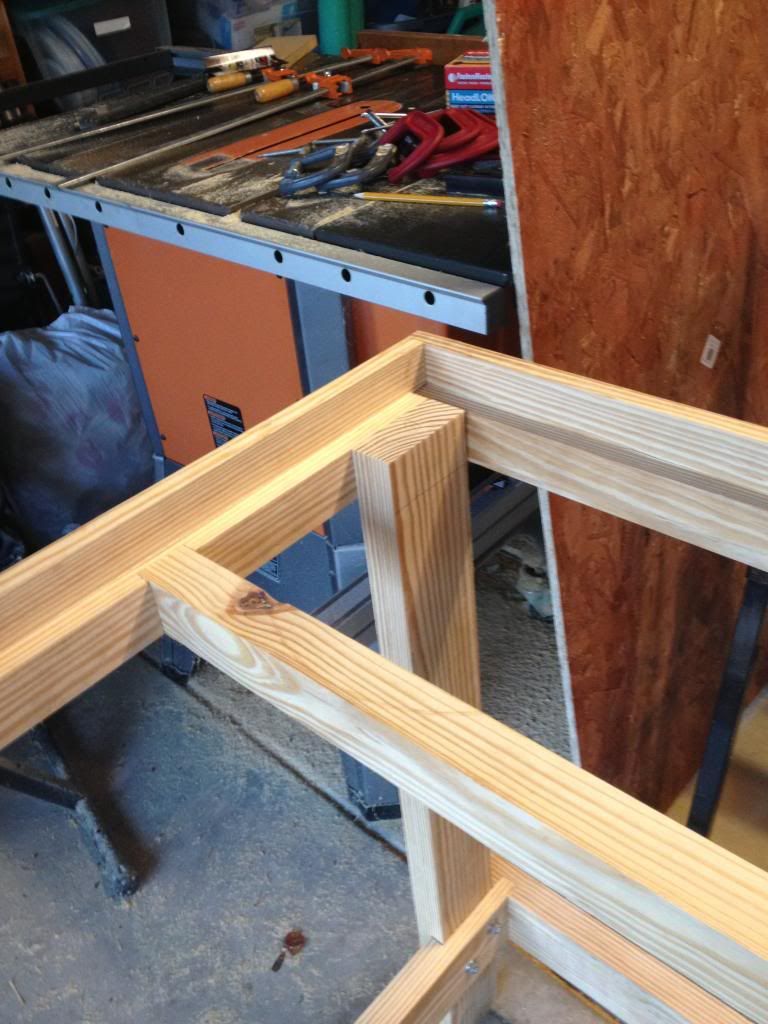 -- There is no greater love than this, that a man lay down his life for his friends.
---