Last month i took my family on vacation. This was a 12 day road trip that started in Texas and ended in gettysburg pa. We made a two day stop in Williamsburg Virginia where we visited the colonial area. The cabinet makers was my favorite part of the trip. This portion of the trip did not at all thrill the kids so i only spent about 30 minutes here. I thought some of you might enjoy the pics.
The craftsmen that work in this shop make all the reproduction furniture for colonial williamsburg using colonial methods. (They even make their own glue) There was some tourist guy standing by me who kept asking questions and my kids were bored so i never got to ask anything.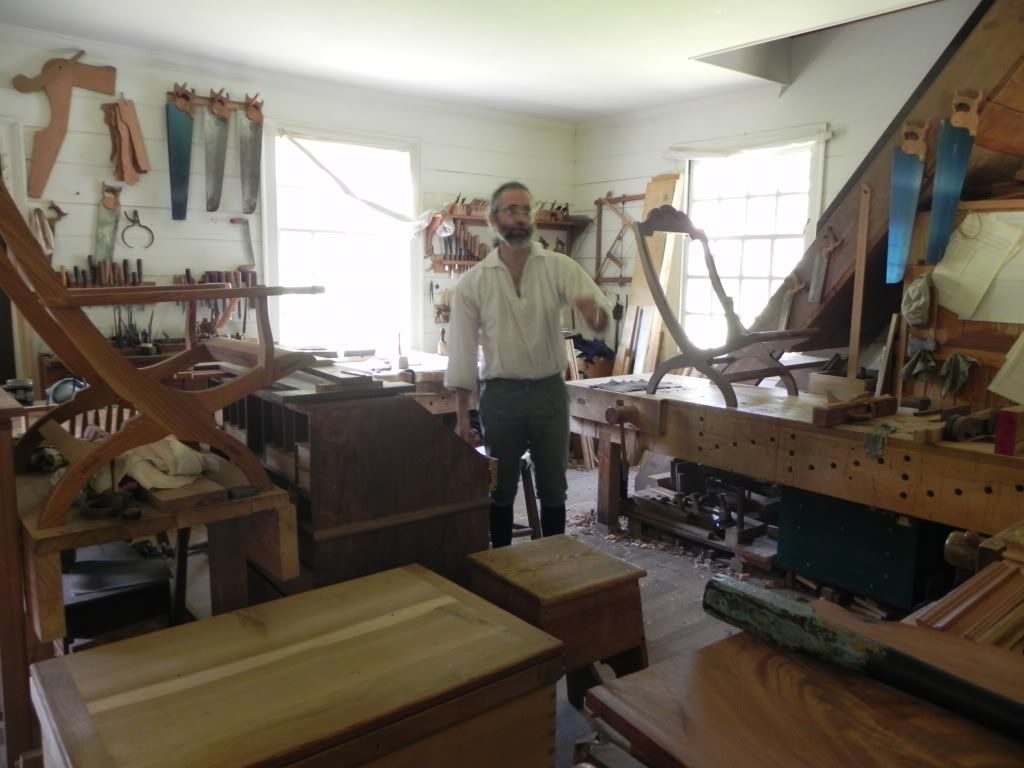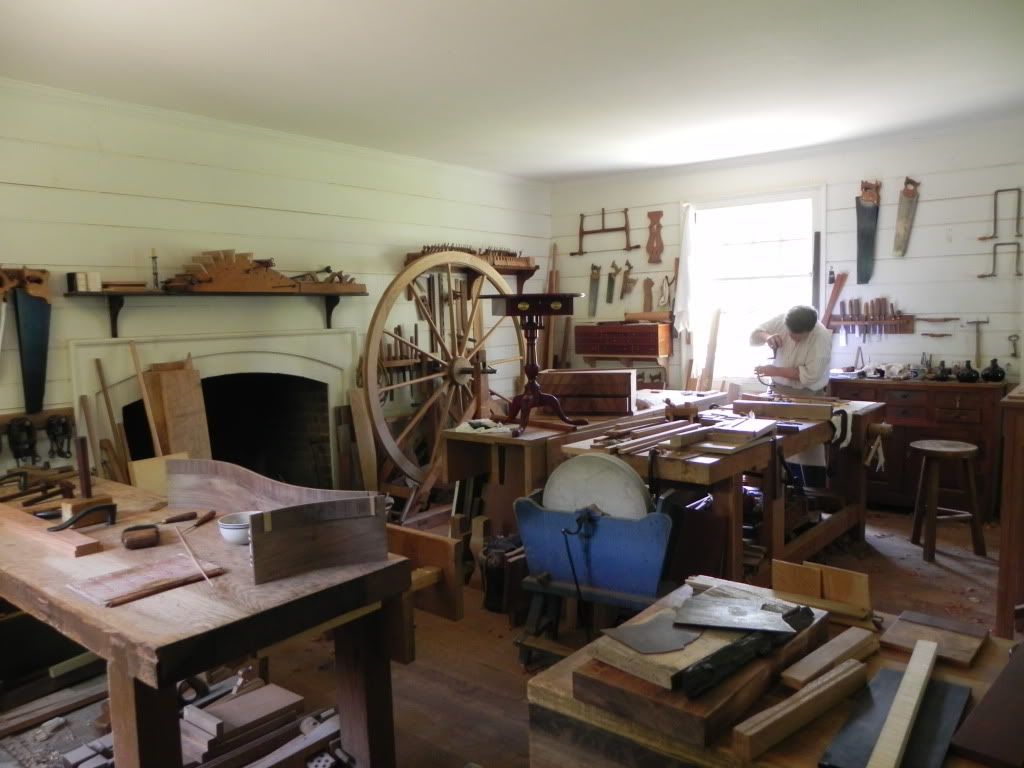 Wish i had learned more, but like i said, i spent very little time here. I definately recommend visiting this place.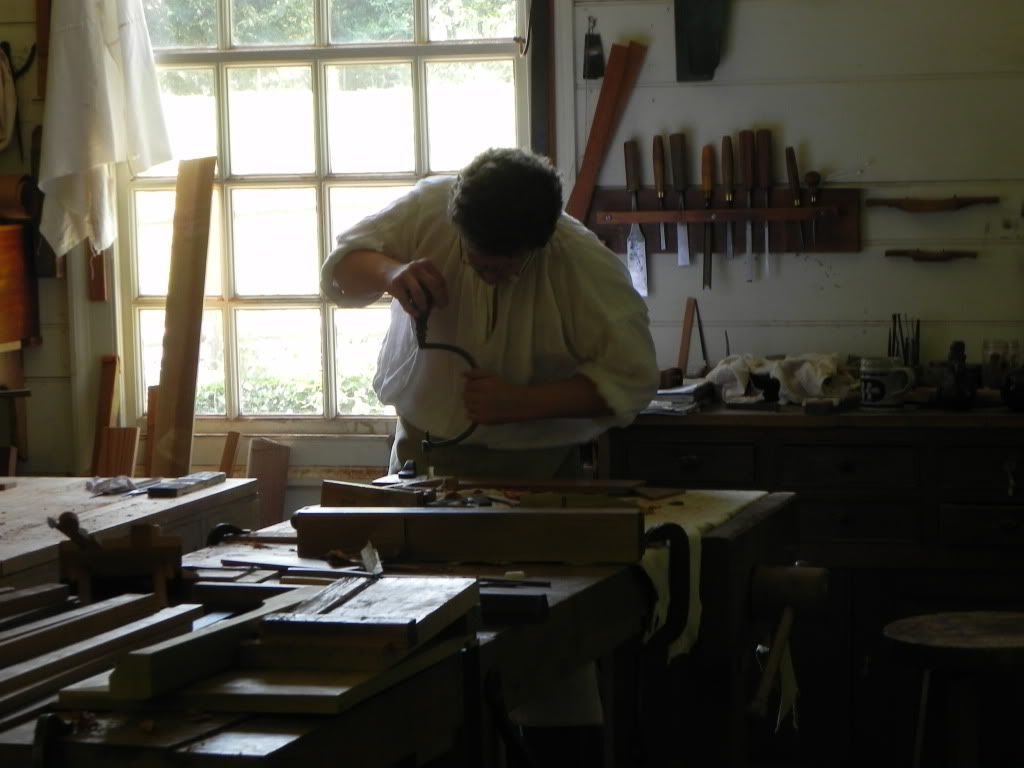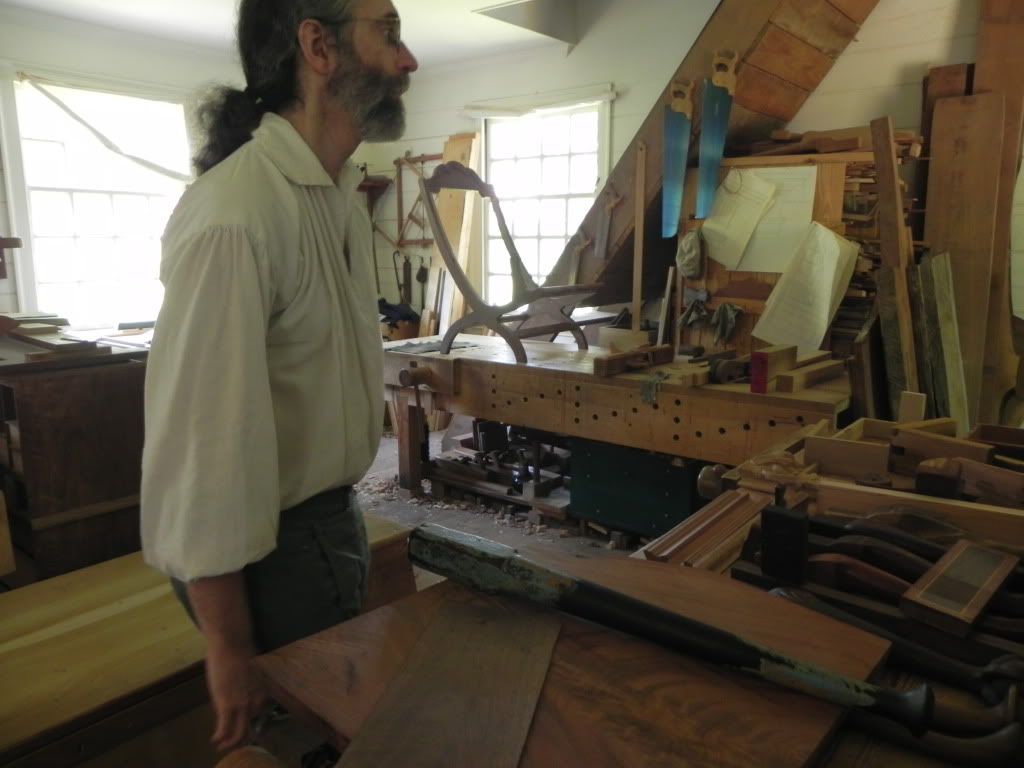 -- RKWoods
---