good afternoon jocks,
The garage is freezing so i decided to take a break and share the project i have been working on for the last couple of months. I am far from finished but have made some progress. This is also my first time to use photo bucket therefore im not sure if this will come out like i think. Here is a photo of my work in progress.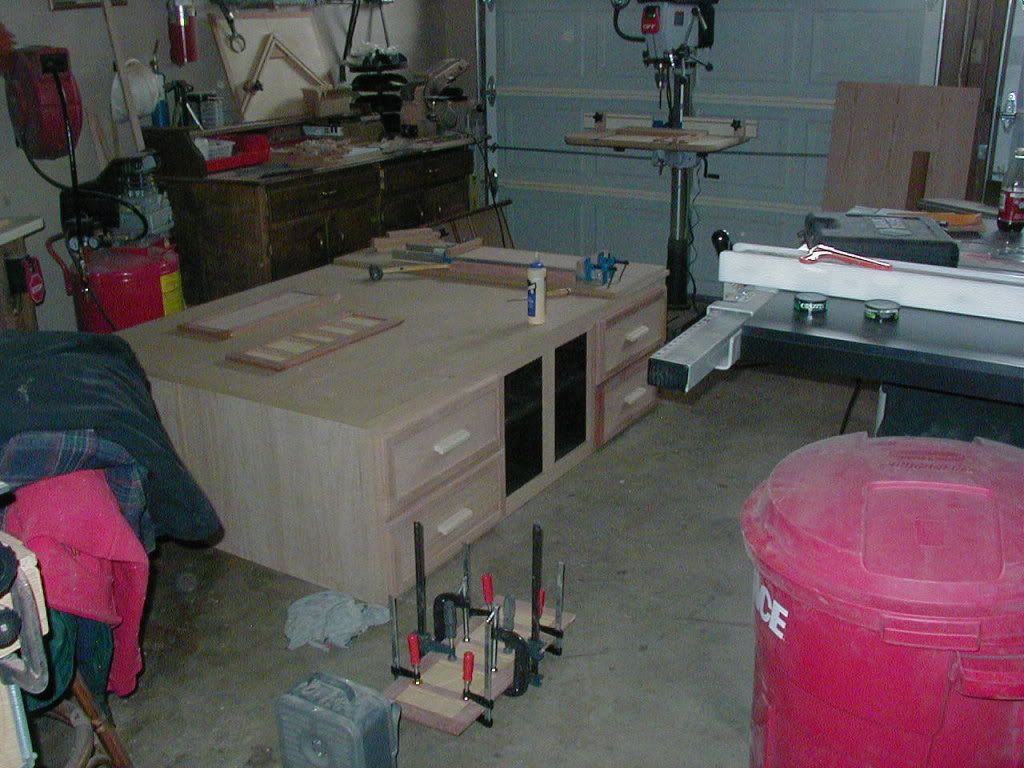 Im far enuff along that you can see the basic concept that im going for. The platform on top is 3/4 mdf in which i plan to add a hardwood edge. The case is made from red oak ply and hard wood. The drawers are poplar and the drawer fronts are mahogany and 1/4 red oak ply. I used stub tenon and groove joinery for the frames. The drawer pulls are poplar(im planning on painting them)
A little side note—i wacked the hell out of the side of my hand with a rubber mallet when i was working on one of the drawers. It hurt, but it took a few seconds before i realized i was bleeding all over the inside of the drawer. Have you ever decided to leave blood on a project with the hope that your son might remember how hard you worked on his bed?
This project is basically the first and biggest part of my plans to build all of my son's furniture. The 8 drawers should provide plenty of space so we may trash his chester drawers that are falling apart. If you are wondering about the space between the drawers, the idea is to give him a place to store his shoes.(size 16)
I wil share more when i complete the project. I also wated to show everyone my christmas present.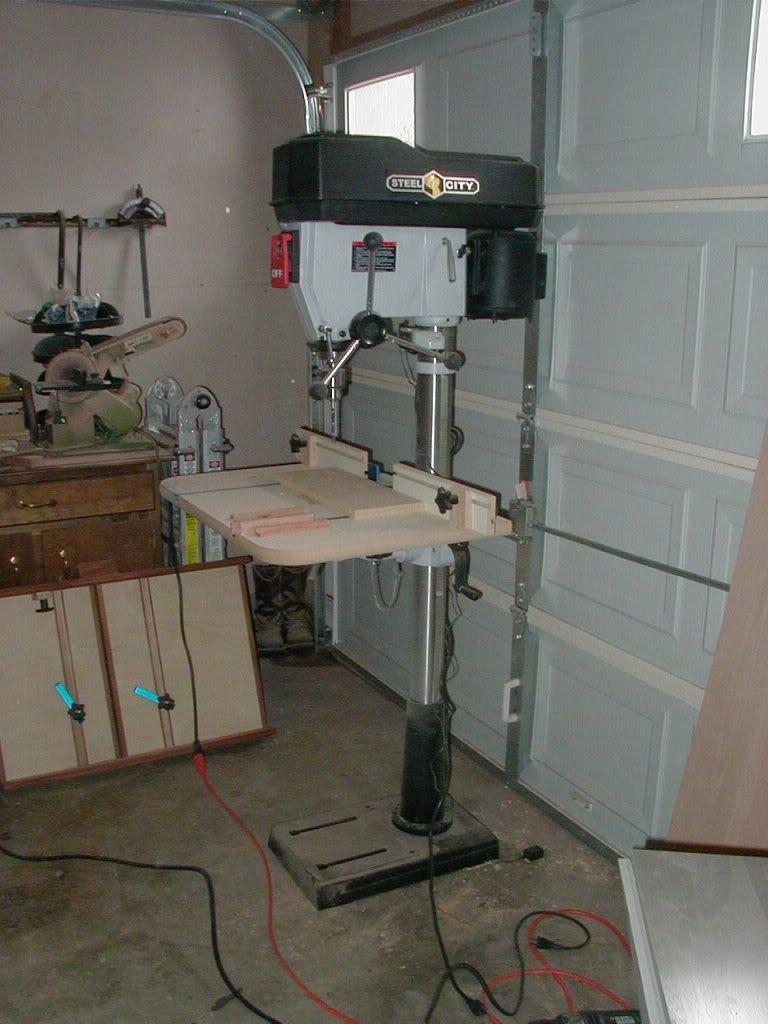 And also wanted to share the weather, this is my front yard today.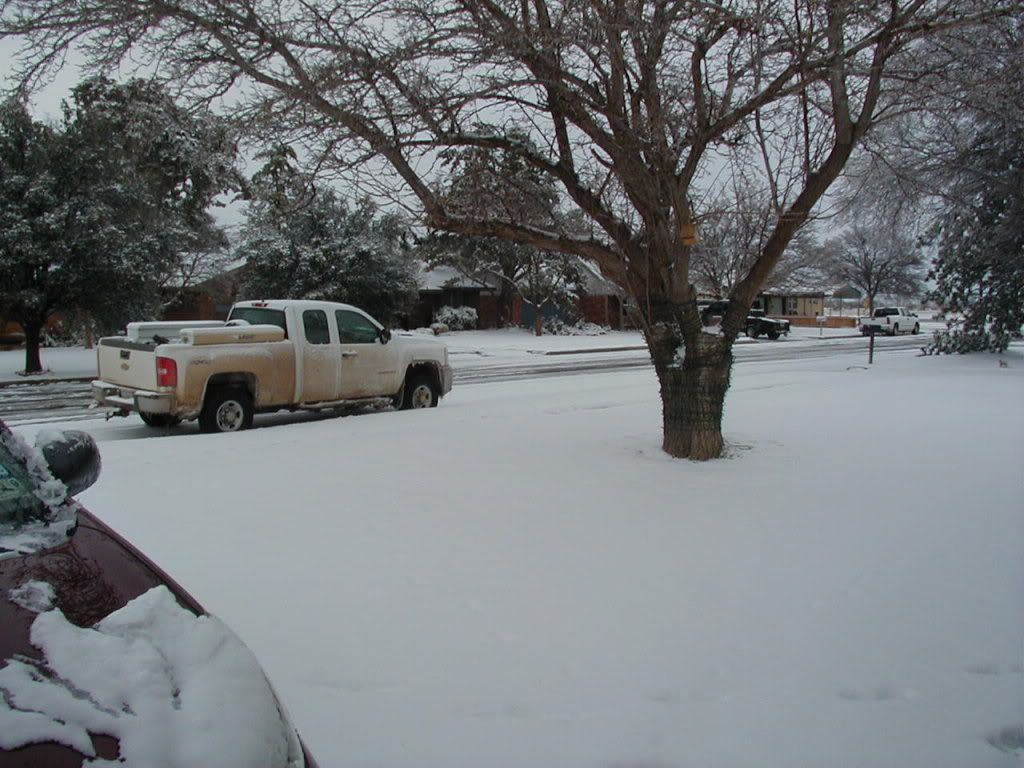 -- RKWoods
---