Started feeling good about how this saw was coming together. Then I started working on the way to get the dust collection worked out. Not wanting to cut into the side or back of the cabinet do to the shape it was in. I thought I would use the dust clean-out door on the front. I cut up the dust collector I had built a few years ago as an experiment. After taking the measurements off of the saw I started cutting the PVC. This has taken way more time than I would have guessed. I guess the engineer in me refuses to deviate from the first concept but I'm willing to alter the design on the fly. Anyway the pics should tell the story.
Looks way too large but my feet fit under it at a normal distance for cutting.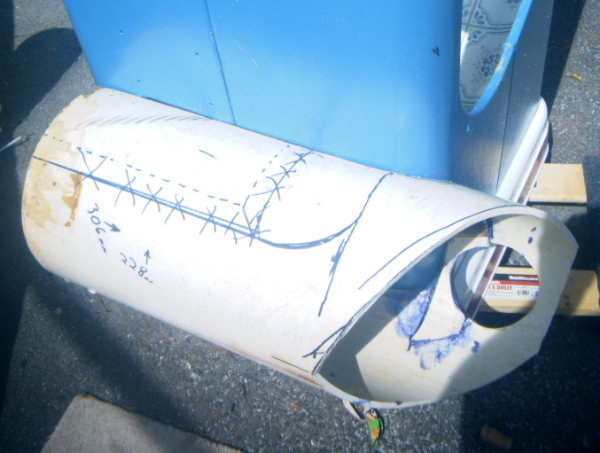 View from inside the saw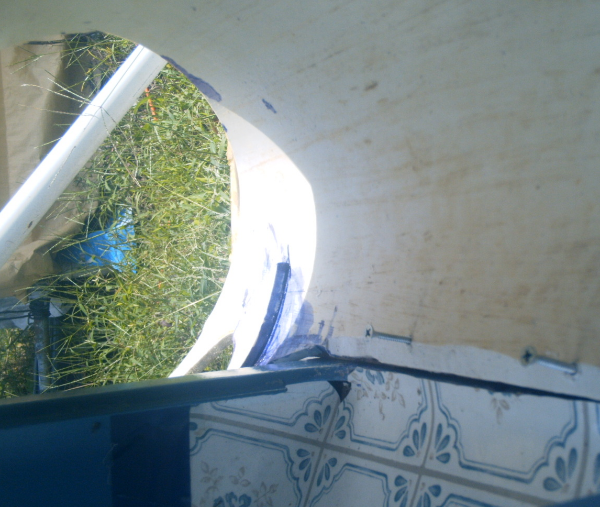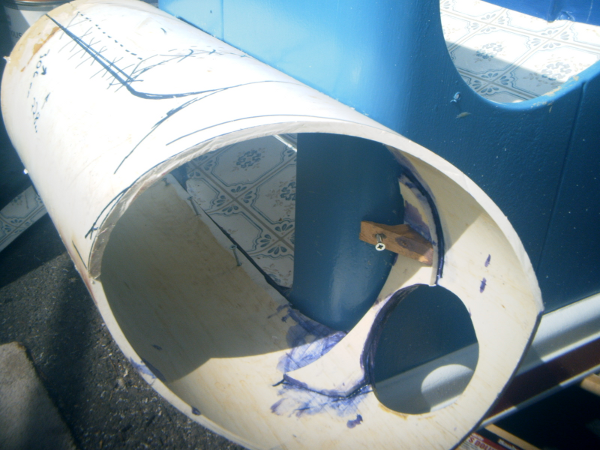 The slope of the ID of the PVC will leave a small area that is lower then the port so the turbulence is reduced—-
The time between the pic above and the one below was where the time was spent. once I had the PVC shaped I closed the ends and found I had no way to install it. So I had to make the door so I could reach in to tighten the screws. It was the right mistake now I have a easier way to clean up the dust if need be.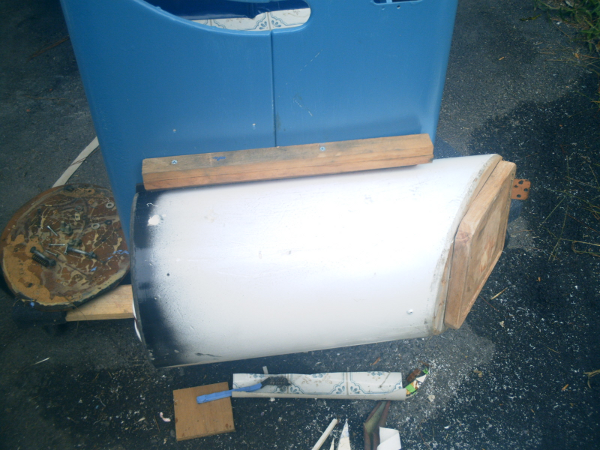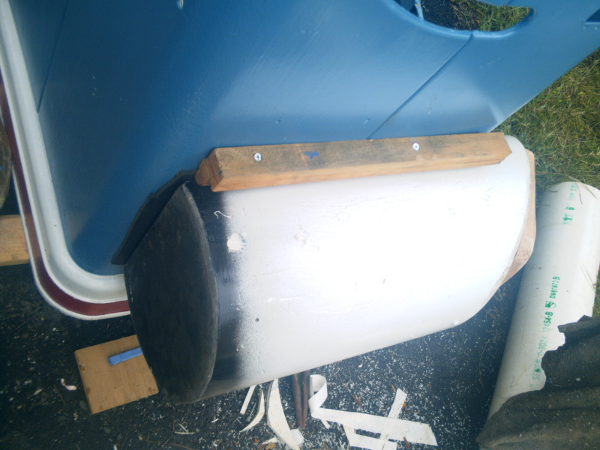 I had to make the flanges for the top and bottom as well as one for the end to hold the port in place.


I'm using and old colonial hinge as a latch for the door it was just right and just sitting in the shop,


This last pic is a view of the outlet before I mount the gate to it and it will be hard to see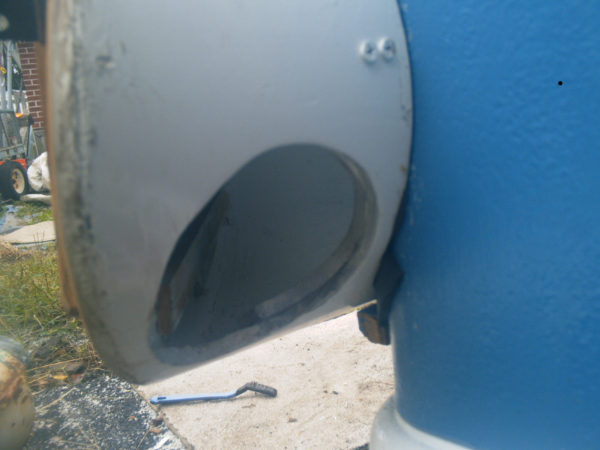 I will have more pics of the installed and painted dust collection port in the next day or two.
Thanks for looking and all comments are welcome
-- "Ya but what does he know anyhow?"
---