So having read part #1 I'll complete the second variation of the Drunken checker board pattern. The process is basically the same except for one critical part and is as follows.
Start again by taping two blanks together. This time In stead of making opposing S cuts I'll follow the S pattern with each cut. (I get a little sloppy, but it works out OK). Follow the Part #1 procedure.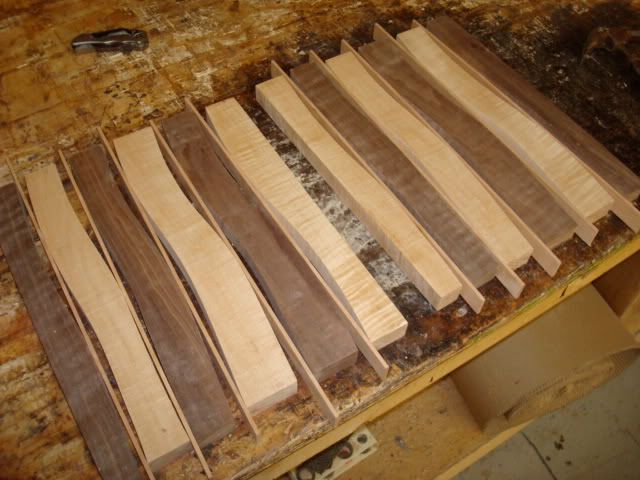 CRITICAL PART! This step creates the difference between the pattern in part one and this pattern.
This time when we put the boards back together for the second cut we will again alternate the color but this time match up the curve pattern This will make our checker board lines match up and create a smooth wave flow in the board.
I'll make my next Set of matching S cuts and continue the process from Part #1 until completion.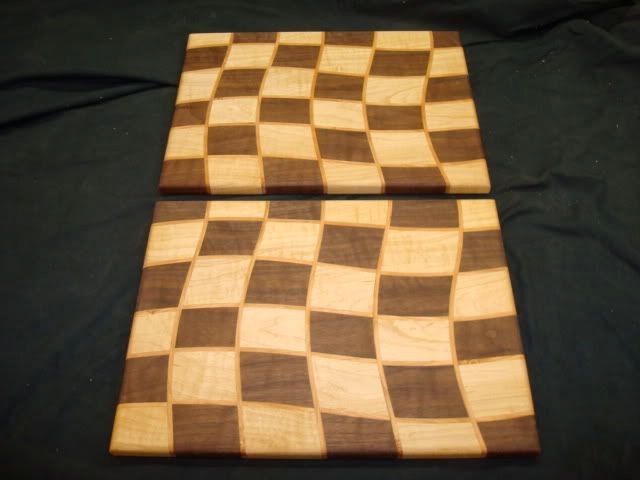 Just thought I'd complete this blog. Didn't want to leave it unfinished. All in all I like this style as much as the Drunken Alice in Wonderland. It's smooth flowing and not as distracting still an eye catcher. Thanks
-- There's many a slip betwixt a cup and a lip.--Scott
---