This is Pops' advice
That pain in arse customers can be a downer!
I know first hand. I've been working for them for the last 25 years. Sometimes you just can't tell until it's too late, Other times you know there going to be a pain and you need the money so you just have to grin and bare it.
Not all have been bad though, I've worked for some very good people too. Love everything you do and money on the spot, but I have a dozen or so stories from some of these unappreciative people also. I would love to mention their names and send them a link! But, they would cry and moan and I sure don't want to hear that again! They can definitely take the wind out of your sail without even trying.
This is where Pops' advice comes in handy! (Take the wind out of their sails first).
Let them think you're a little crazy and if their thinking about screwing you, you might be one of those guys that will show up on their door step.
These people have a tendency to straiten up real quick! No B.S We've done this several times, mainly to home builders. Pop would block their truck in and wouldn't budge! It worked, although it helps to be able to make a face like this! I had to push a few buttons to get this! I love this guy!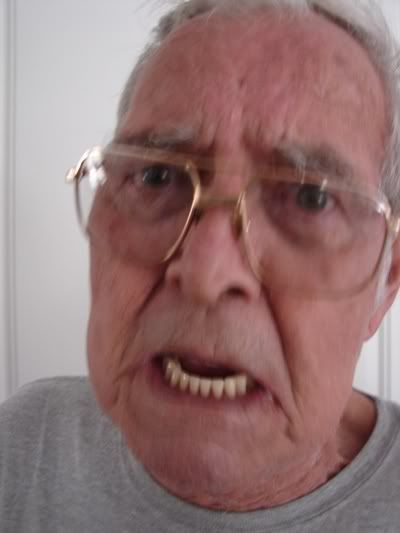 -- Illegitimis nil carborundum - Don't let the bastards grind you down http://georgiacustom.com
---