After a little advice from Bruce #4 I am hoping that this series on the Hydraulic Crane becomes a bit easier to follow.
First up is a little tip on how to make the hydraulic ram parts work a little better. If you ever get a set of verniers out and measure dowels etc you will find that not many are very accurately produced and therefore when you bore a 5/16 hole for a 5/16 dowel it doesn't always slide in smoothly. I usually end up boring the hole 1/64 oversize and then fitting a reasonably tight O ring as shown in the next photo. When the end cap is glued down no one will ever know what you did.
Next part about the boom is to help the tubes to stay locked in place when extended and also give you a locating point when extending the boom as it just clicks into place both ways.
The way I have done this allows the boom to be pulled all the way out if needed as well.
The idea is to glue a 1/2 of a 1/8 dowel onto the tongue of the boom as shown in the next photo, a corresponding recess needs to be made in the adjacent tube to accept this dowel.


Next is the end photo of the tube showing the small plastic "spring" inserted to help keep enough compression on the 1/2 dowel to keep it nicely in place but still allow for ease of movement in the tube.


Next couple of photos show the progress so far.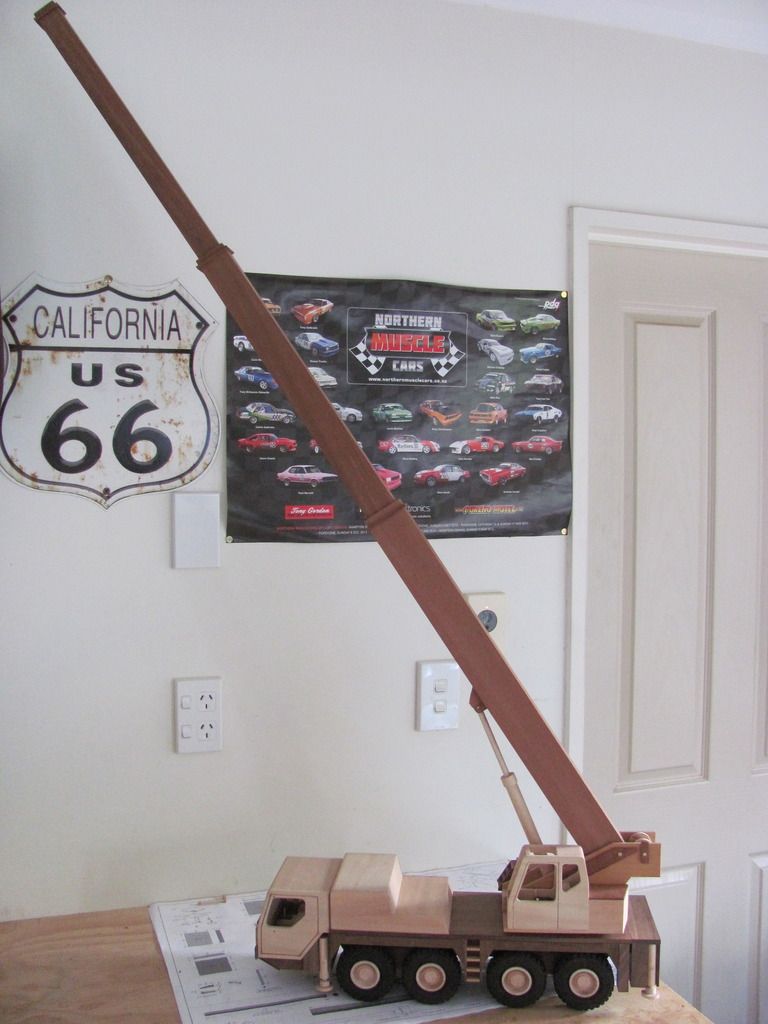 -- Don't tell me it can't be done.
---