I started this model Hydraulic crane from a Toys & Joys plan a while ago, but hopefully I am back into it again.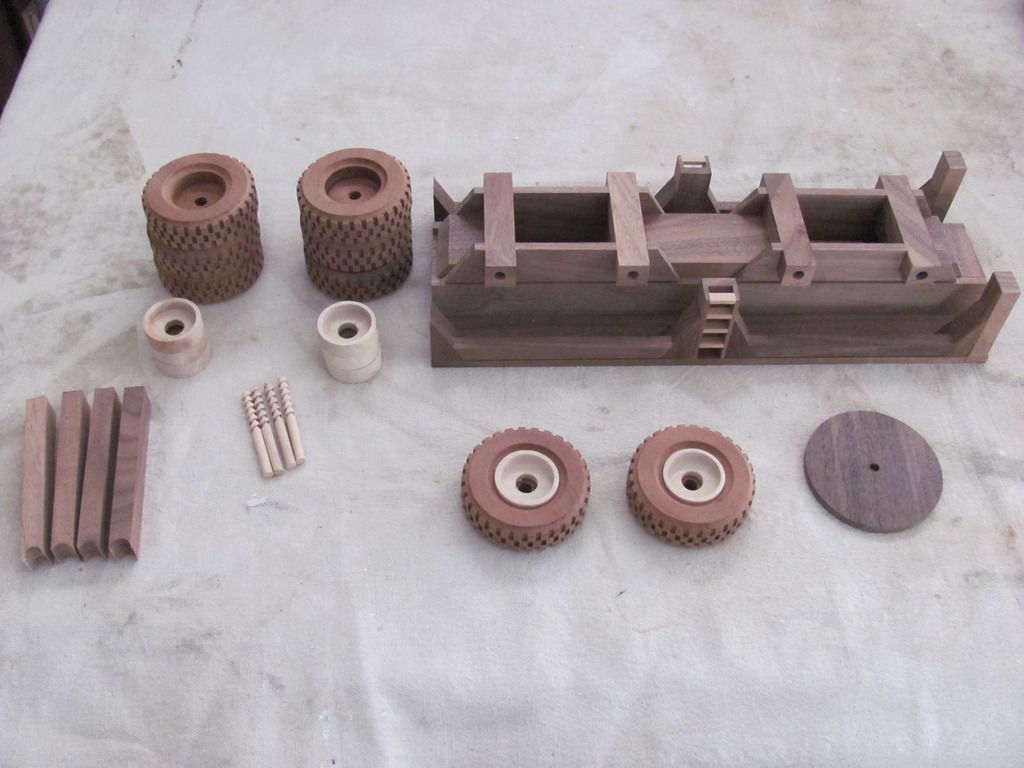 In the photo above you can see the main platform, upside down and the wheels and tires in there unfinished state.
This photo shows the tires after ebonizing with the rims just sitting in there for effect.
This photo is a close up of the ebonized tires with the rims and wheel hubs etc.
-- Don't tell me it can't be done.
---