I have just acquired this quite rare Stanley 51/52 Shooting Plane in very original if a little rusty condition.
It is my intention to clean the plane up to make it usable again, so I can use it in my model making. I really like using hand tools as much as possible when making models, I think it gives me much greater control and accuracy.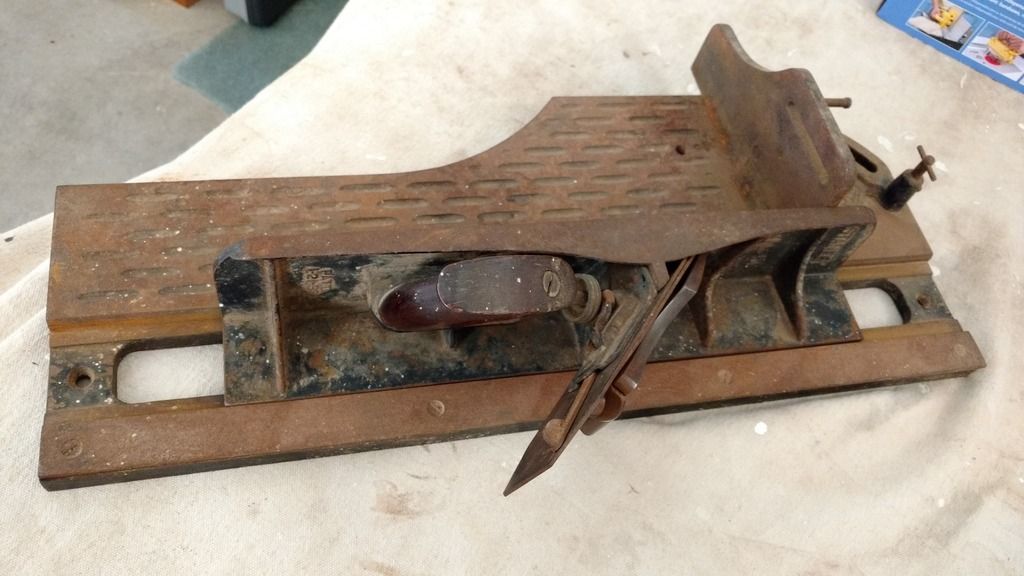 Does anyone know where I can get an original hold down bracket with wing nut, washer and cup head bolt.
I have acquired a non original bracket but an original would be better, but I am having trouble getting the original Stanley bolt and wing nut.
-- Don't tell me it can't be done.
---