Sorry this has taken a while, I have had a few distractions lately. This first photo shows the rippers in place for a trial fitting before a final sanding and oiling. The parts need to be oiled separately and allowed to dry before assembly to prevent sticking.
This next photo shows the ripper bar and how the teeth are attached. Note that the ripper teeth are in dark Walnut and that each one has 2 parts. 1 is the ripper itself and in the front of that is a very small wedge also from dark Walnut.

This next photo is from underneath the ripper bar, if you look closely you will see the bottom of the wedges that help hold the rippers in place.


Next is a photo of a couple of spare rippers ready to be sanded. It also shows an off cut off the end of the block I used to make the rippers. The off cut piece does not have the curve on the back to shape the ripper. This piece was cut off only to get the length of timber to fit in the band saw so I could cut the curve on the back of the ripper. Once the length of timber was shaped I just cut 1/8" slices off it to produce the individual rippers.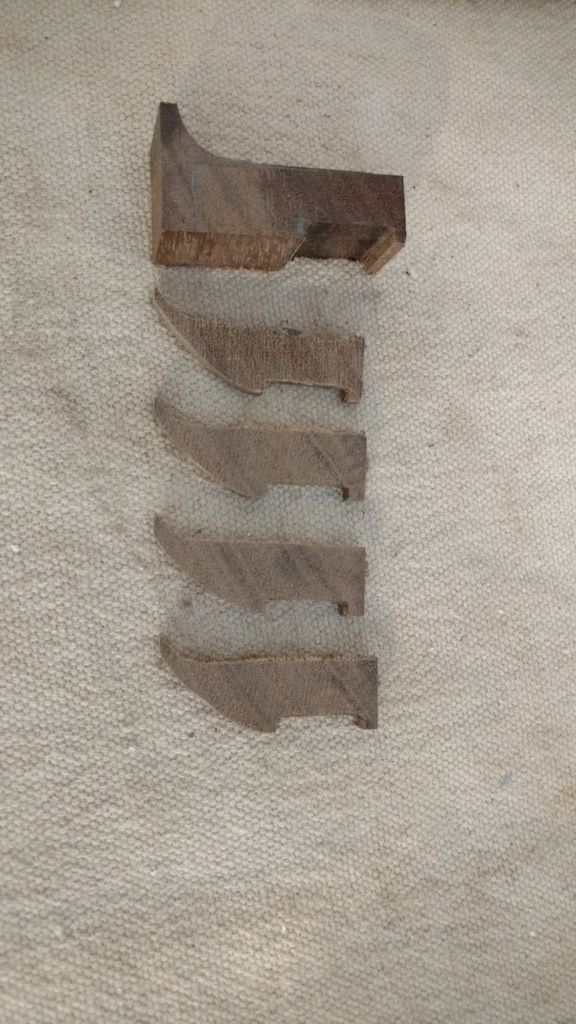 The next photo is basically showing the same thing only this time it is for the wedges.
Next photo is of the blade lifters and rippers all in place ready to be oiled.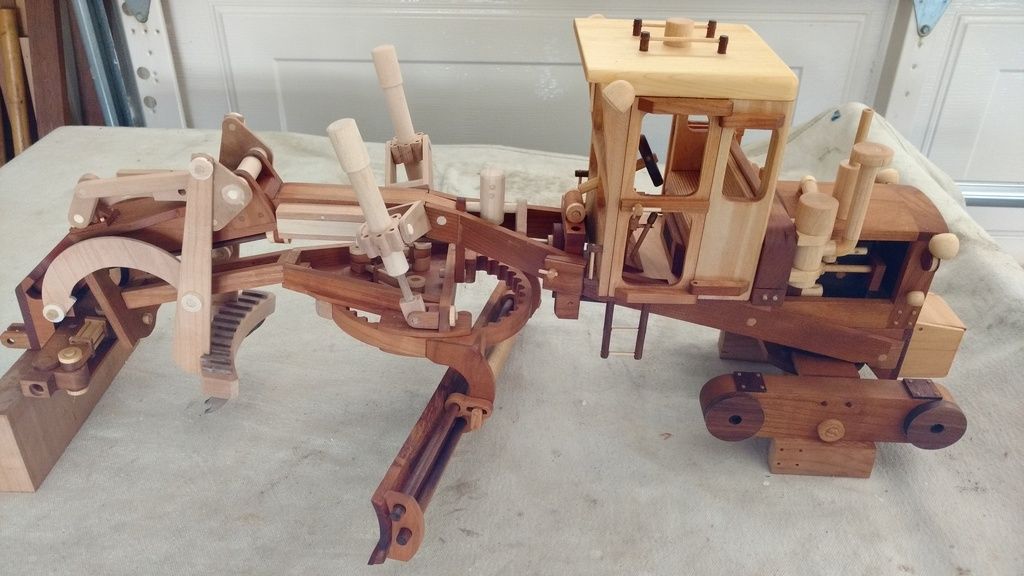 Now to finish the wheels and then it will be all done. Stay tuned.
-- Don't tell me it can't be done.
---