Only slow progress lately with holidays and weekends away etc. etc.
Any way I have almost completed the blade assembly, I am building everything in the same order as per Gatto plans.
The blade is actually made up of 8 sections an inch and a half long, this makes a blade with a total length of 12 inches.
I made the blade out of a native NZ timber called Rimu. The long dark dowels are walnut, made with my router, see my blog on this to see how I did it. Most of the other timber is American Cherry.


Note the small clamp holding things together. I have not glued too much of this together yet because I want to oil most of it before assembly to make sure things don't stick together.


After the assembly has a cote of tung oil I will apply wax to the moving parts to make sure they operate smoothly.


When complete and installed the blade can move side to side, it can tilt forward and backward, it can tilt sideways and rotate a small amount either way. I can't see yet how it will raise and lower without removing a dowel in the rear of the assembly.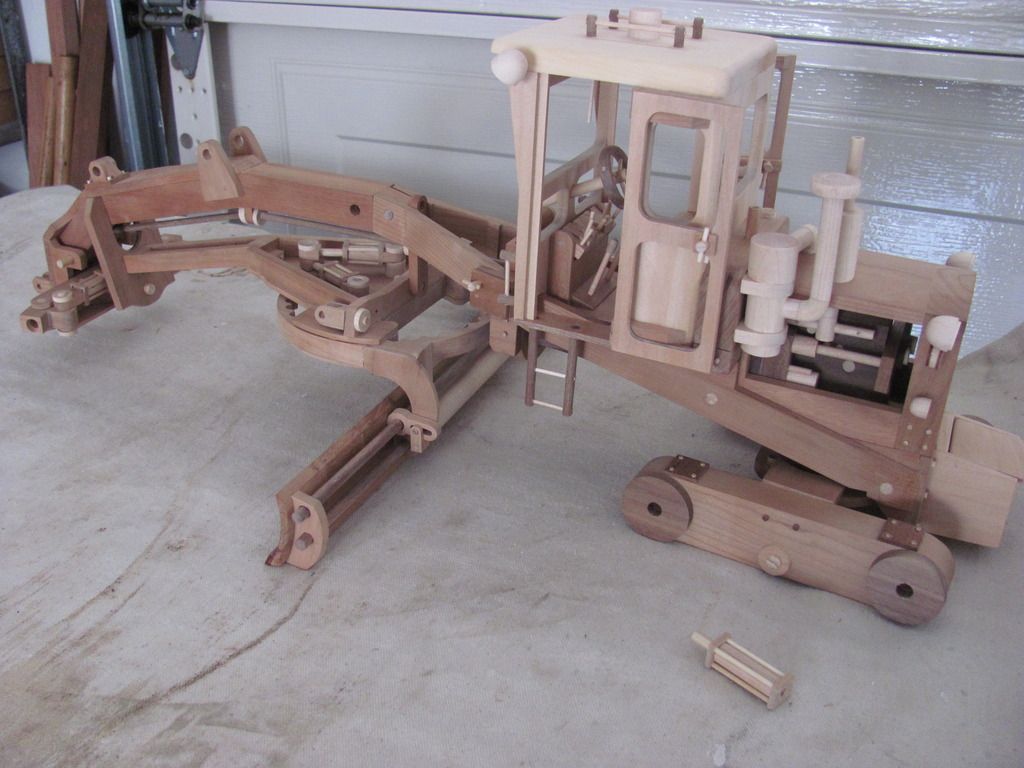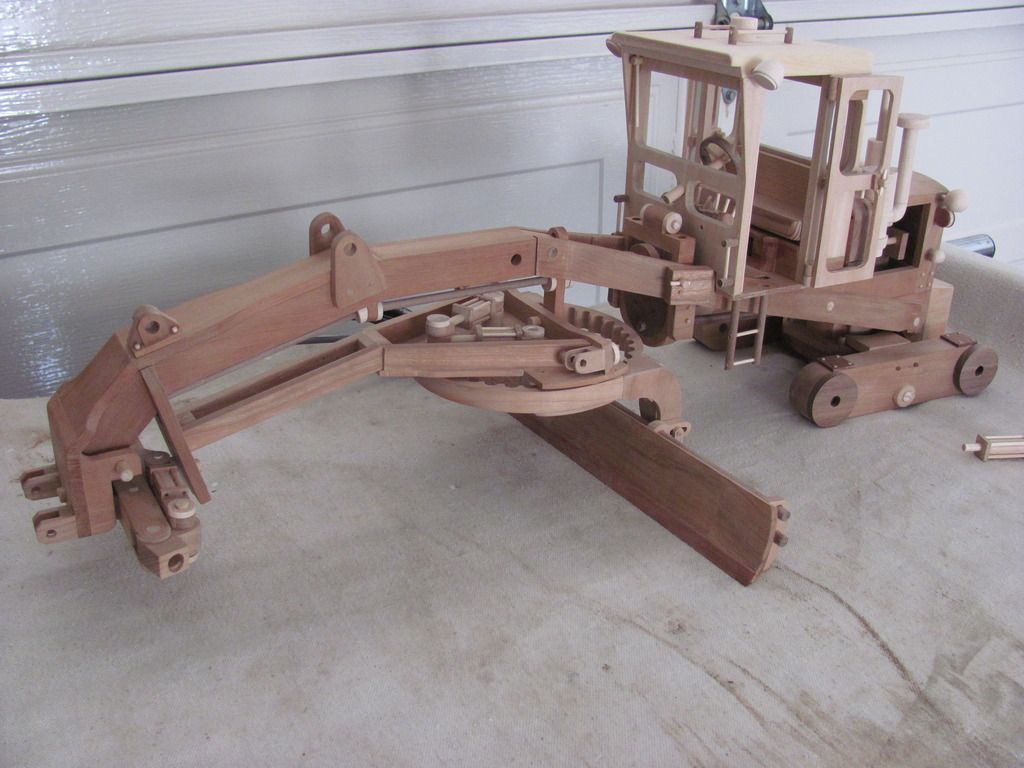 Now it is on to the rippers then the wheels.
-- Don't tell me it can't be done.
---