I have now completed the rear half of the Grader apart from the wheels. Most of the cab is made from New Zealand Kauri with American Cherry for hinges on the doors. The rear tool box is also Kauri.
I have temporarily pinned the two halves together and sat the rear axle on blocks for a better idea of how the whole thing will look a little later on.
I made the hinges on the doors slightly out of alignment so that they bind a little when fully opened. This keeps them in the open position even when moving the model around.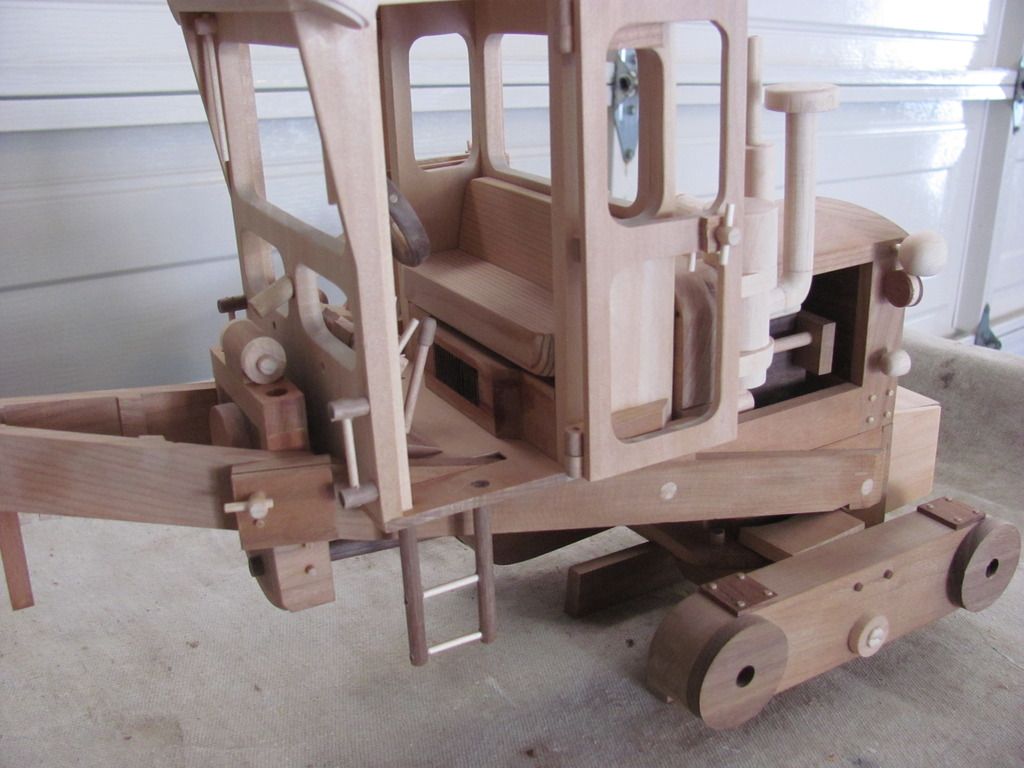 Instead of gluing a 1/4×1/4 block under the lid of the tool box I cut a piece of 3/32 dowel in half length ways between the sides and glued the lid straight onto the flat surface on the dowel.
Now to finish the front half then the wheels. I will keep you posted.
-- Don't tell me it can't be done.
---