I found a woman on craigslist who was giving a black walnut tree away for free! Through many emails and texts, I finally got the go ahead to pick it up…
Her original post said that her tree servicer would cut it to specific length, if desired. I tried to get her to have him cut the tree into 6-8' logs. However, what actually happened was the tree guy came while the woman was on vacation, and cut them into 2' logs… I took them anyway, seeing as I am a beginner, and a trees worth of free black walnut seemed worth the leg work to me!!
So here is a picture of the original pile: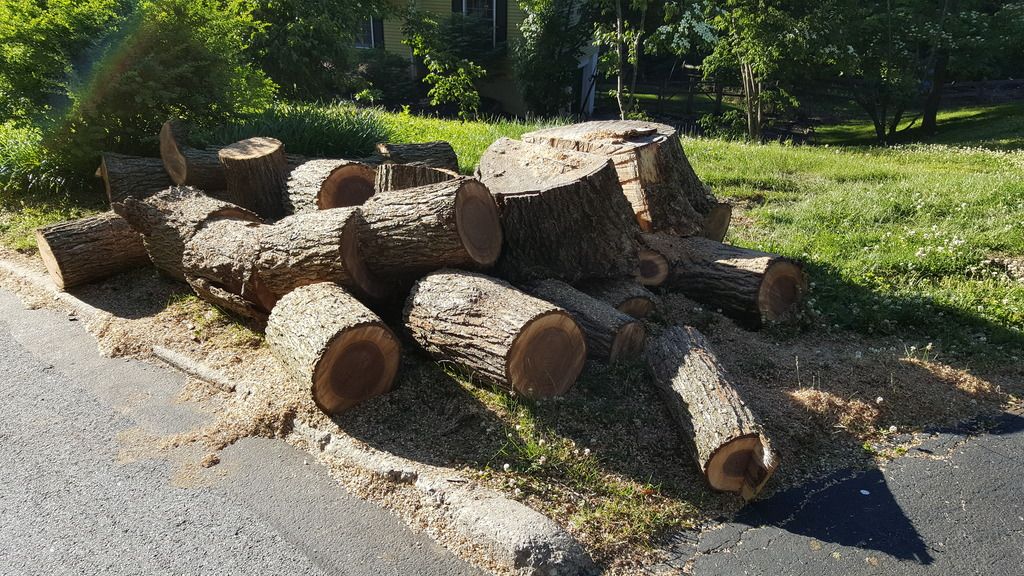 Here is my driveway (in front of my 'almost-functioning-woodshop' garage)...
Took two trips bc I used a van and I didn't want to destroy the suspension!!
After trip 1: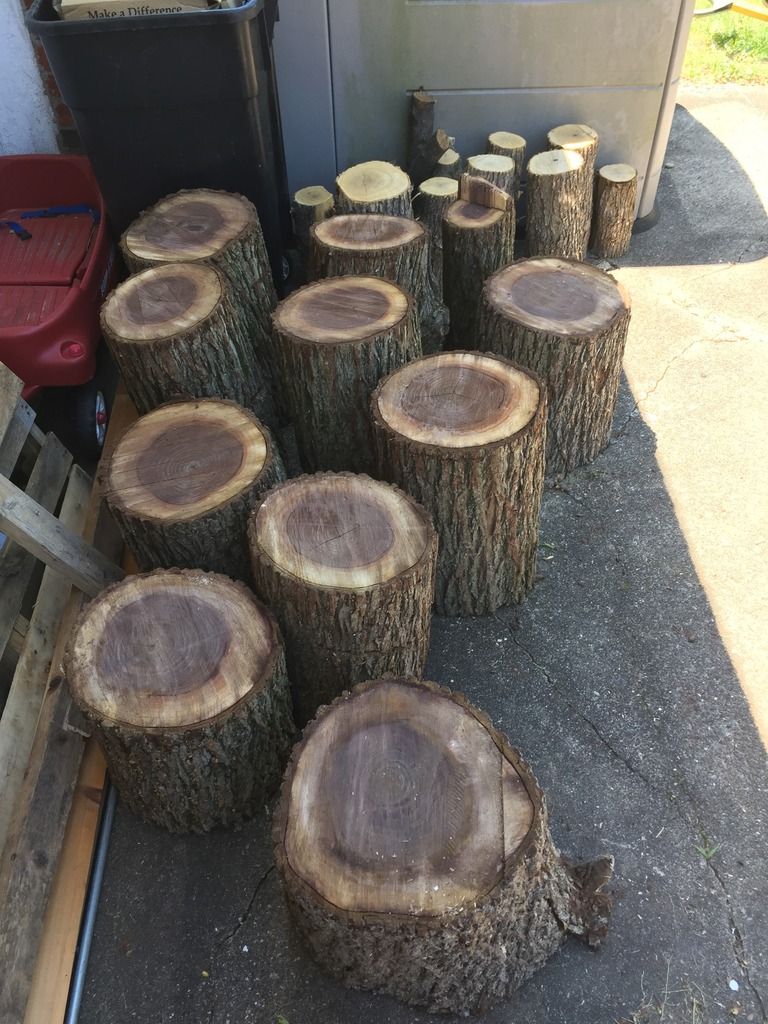 And currently, the bulk of it all (minus 3 logs I gave my buddy to hack at and try to mill with a freehand chainsaw!!)
So!
If anyone has suggestions, I would LOVE to hear them all! My intentions are kind of all over the place for these…
I know what I will be doing with some of them – I am thinking squaring, and ripping into 2" x 2" blanks. I plan on using the blanks on a little lathe I'm going to purchase soon… they'll be used for make some handles for old hand tools I found in the garage (drawknife), making a couple handles for extra slim triple triple files I use to sharpen backsaws and larger handsaws, and ill also use a couple blanks for make handles for some joiners' mallets I am in the process of refining (just for a color contrast to the oak mallet heads, really).
But, I'm not totally sure what the best uses would be for smaller lengths like this. I could use various joinery to make carcass sides I guess, but the grain wouldn't match up too well… I could also turn some of them to make cabinet or table legs perhaps?
I don't know! Anyone have suggestions or ideas? Id love to hear others' experiences milling and utilizing smaller logs such as these… Please don't tell me "firewood" or something sacrilegious like that!
Thanks again for any suggestions, thoughts, or ideas!
Pete
-- PeterDominic1983 Lower Bucks, Bensalem, PA
---