I have worked really hard these last few days. It is difficult when an injury prevents me from working too hard, or too long, or putting my body through certain motions… but I have finally finished going through just about every crevasse in the entire room!
First things first – before the big reveal – I found some pretty cool items that I would like to post pictures of…
In one of my previous blogs, right around the beginning of the whole process, I found a really neat sewing cabinet. After much browsing on the internet (with little to no information found, strangely enough!) I have come to the conclusion that this cabinet is a 'cheap' Japanese or Chinese produced knockoff. This doesn't detract from its aesthetic appeal for me, but it isn't some glorious rare find either! BUT. But, but but but…. in the farthest, dirtiest, most spiderweb infested corners of my garage, I found THIS: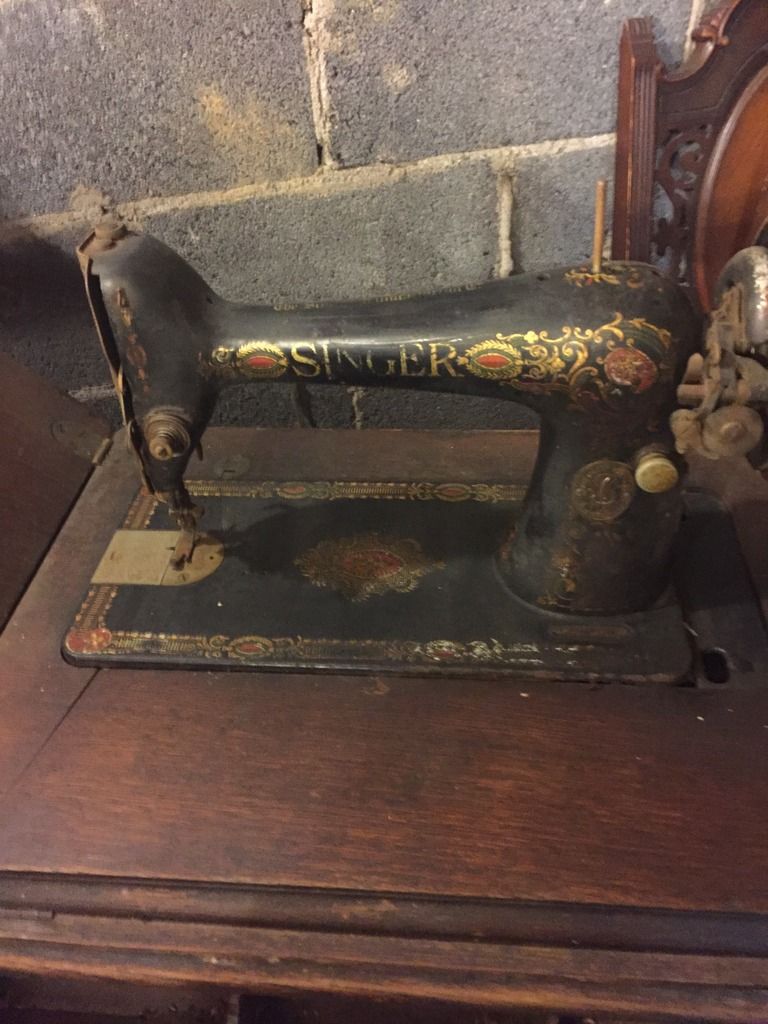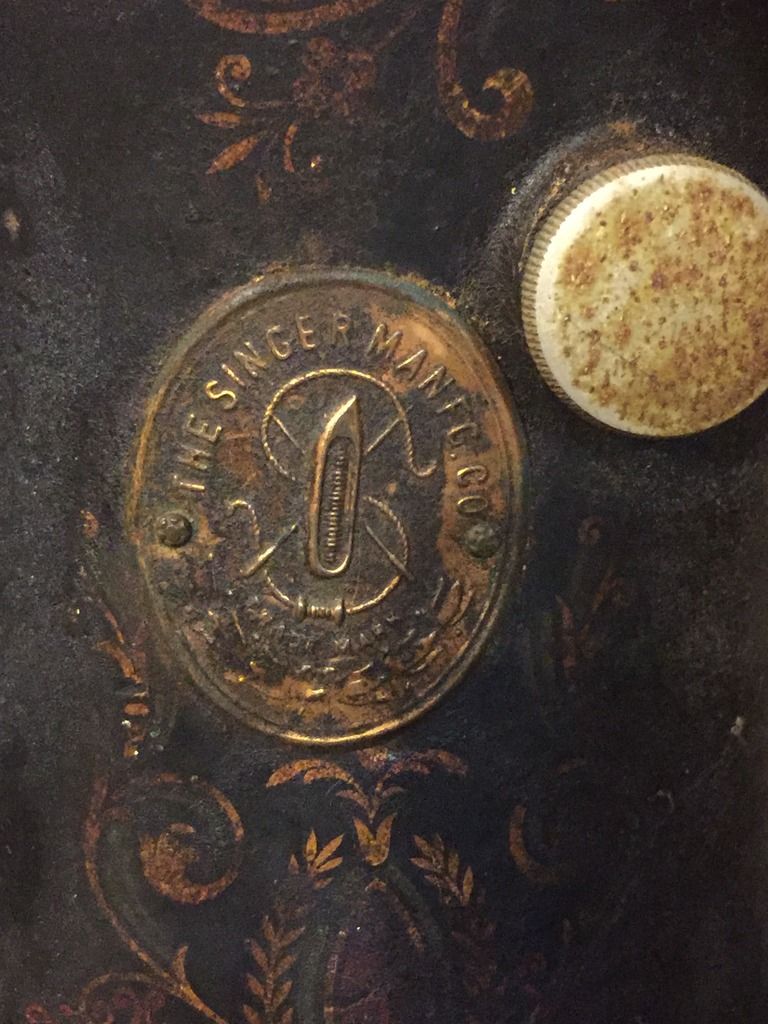 After doing some research, turns out this is a Singer 66 (k?) treadle powered sewing machine! They were built and distributed in June of 1918…How cool is that? It is filthy and grimy, and the cabinet needs some definite TLC… but I think the history behind it is priceless.
Also found a few old (I think) hand tools!
Some hand saws (7-9tpi):
The two in the background are technically Disstons… they have the medallions so it was not difficult to get some info on them. One is in way better shape than the other (which has a cracked handle and is pitted with rust). Unfortunately, if my research is accurate, this were produced after Disson & Sons sold the business. So the quality is way, WAY down…
The saw in the foreground has a weird 'Germany' red medallion… I cannot find a single thing on this company or saw-maker…. if anyone knows anything, please pass it my way! I am curious… here is a pic of the medallion: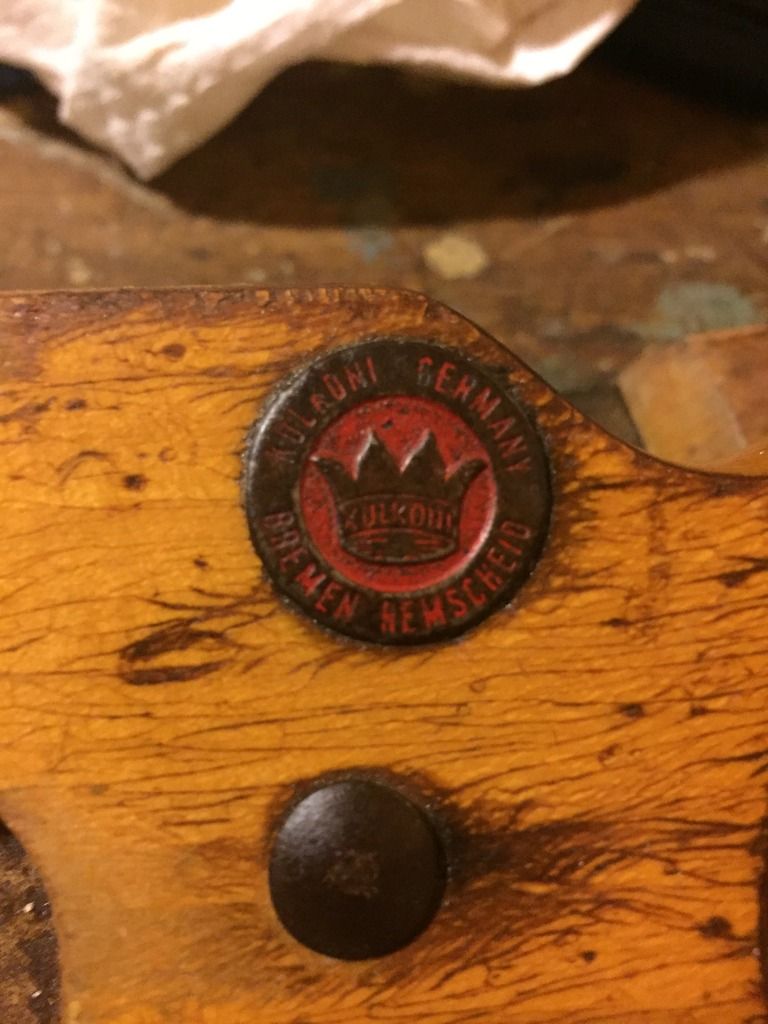 Also found some cool, old backsaws (I think they're backsaws?), the smaller of which is totally salvageable and useable:

Then there are two hand screws/augers… they are in GREAT condition! All original wooden handles, no cracks, smoothly threading chucks, and the one actually had the ratchet mechanism to bore clockwise or counter clockwise!!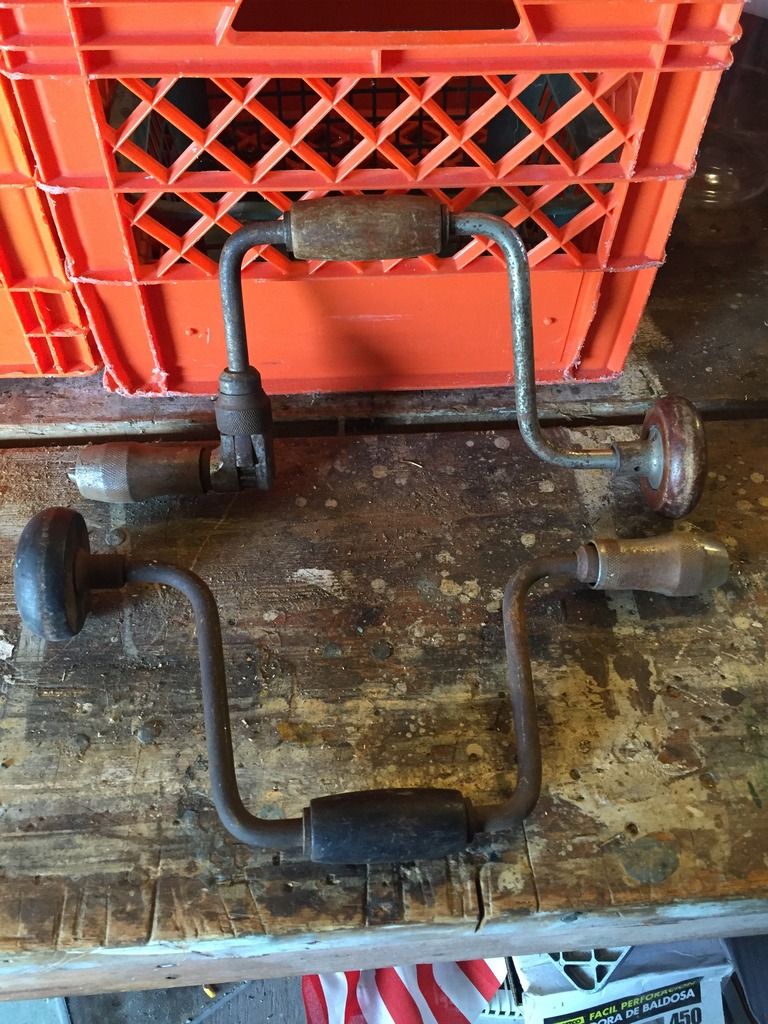 Lastly, a sweet drawknife that was still so damn sharp, I cut myself feeling the blade (like a moron)... handles are in bad shape, but I just look at it as another project to turn some new handles on a little lathe: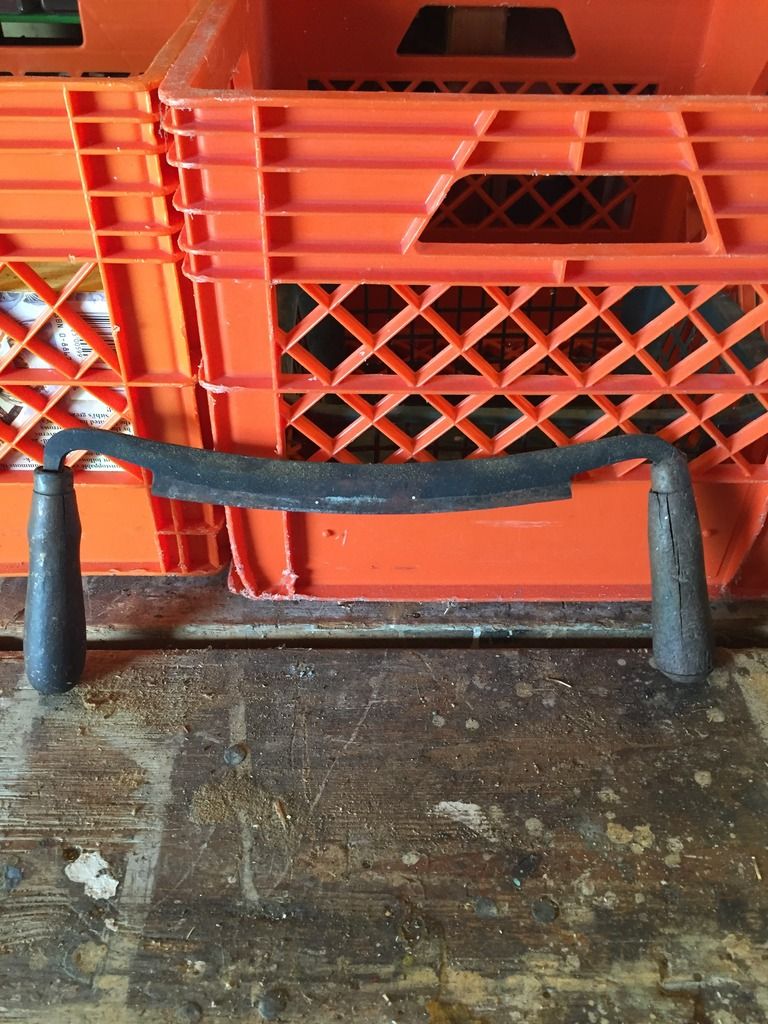 Some cool finds all in all… I'm going to have fun restoring them, once the shop is in full working order. The place is finally free of junk (trash) and items that do not belong there. I have literally dozens of boxes and containers of fasteners, adhesives, abrasives, hand tools, various materials and hardware, and all other sorts of nonsense. But these things have a place – nay, a home – in the shop… Before I go, I want to post a picture of the garage when it was an ungodly mess. Then I will post a pic or two showing the bench area finally tidied up and ready to be organized and put to use!
Before: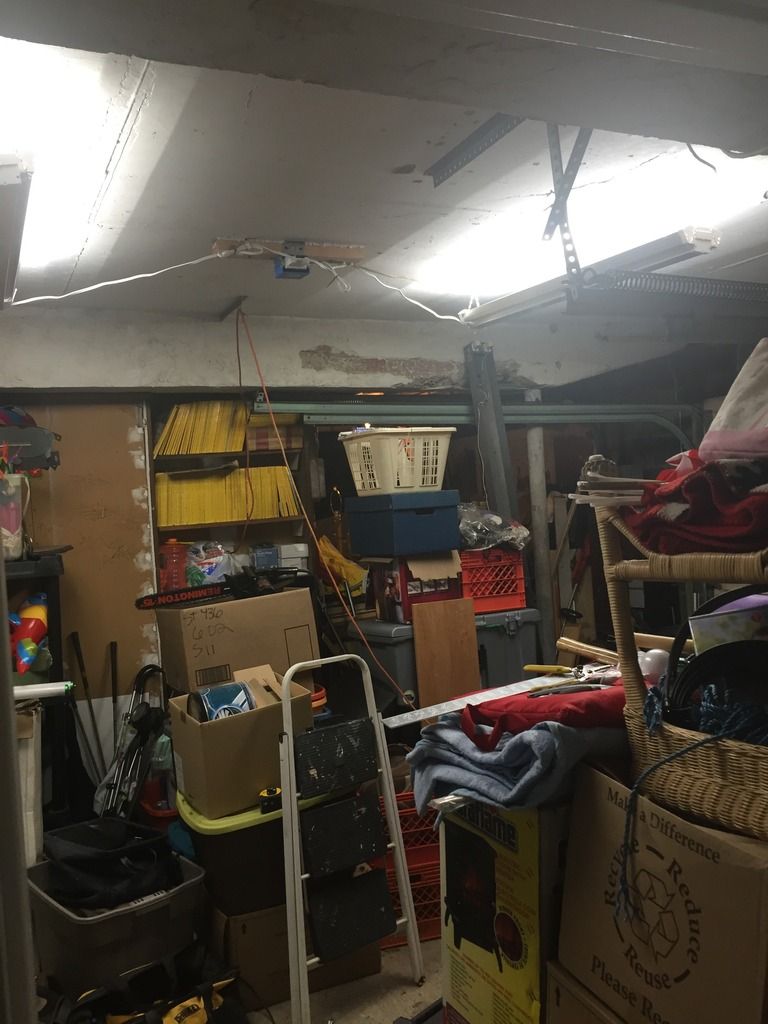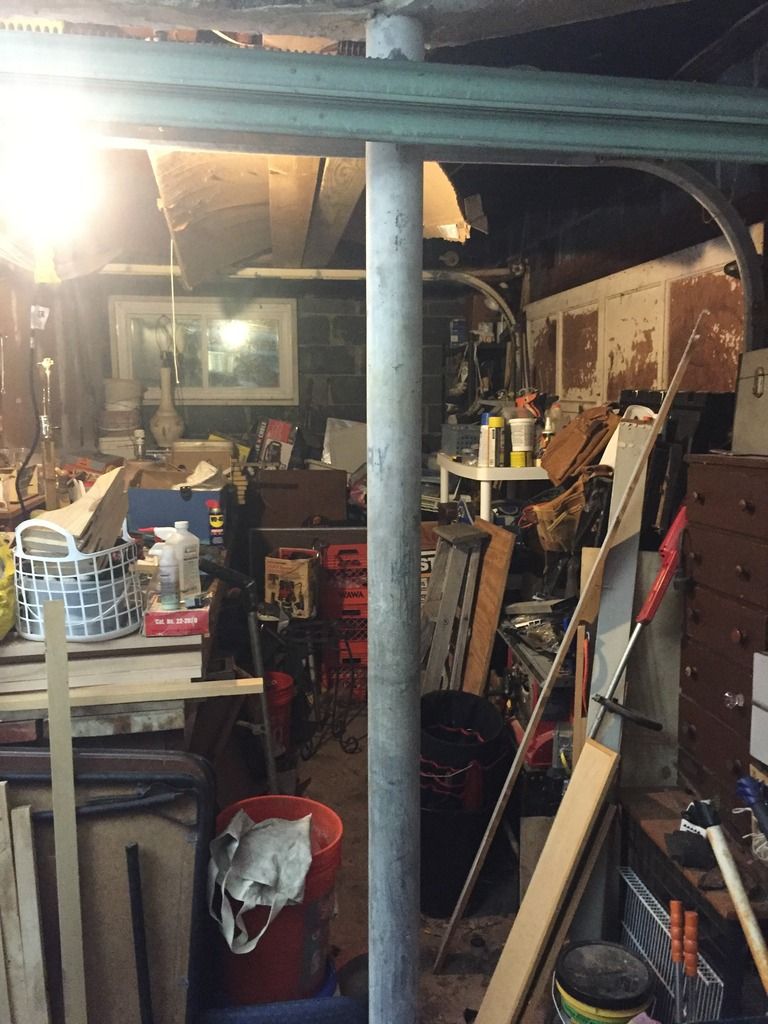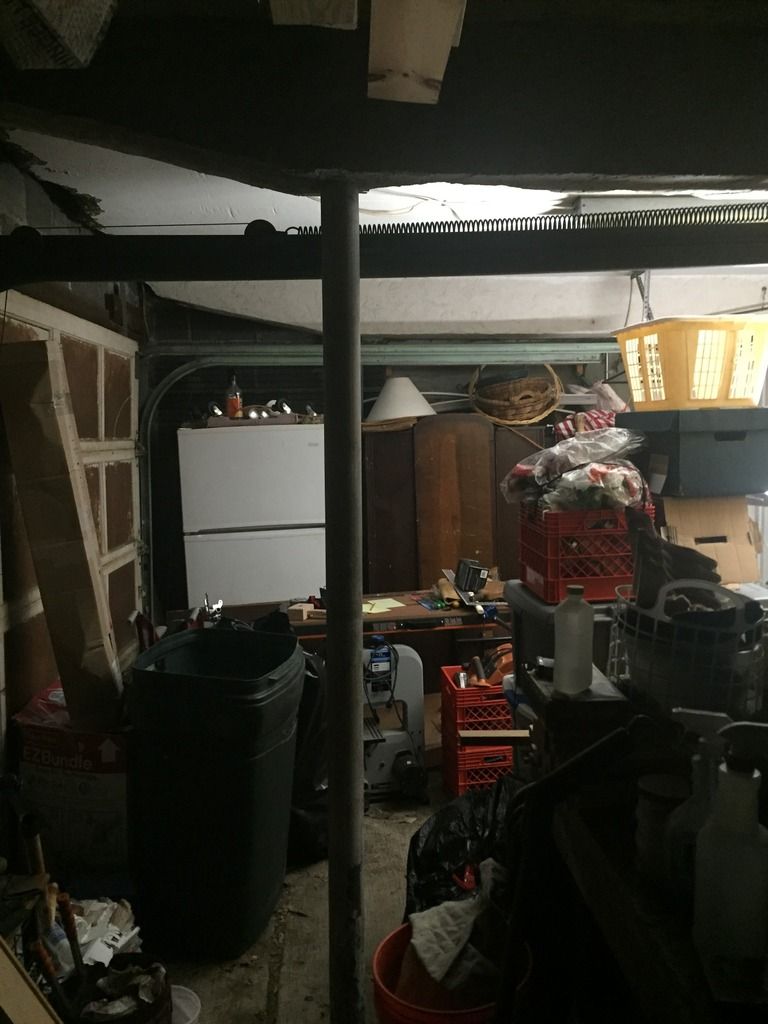 And now!!!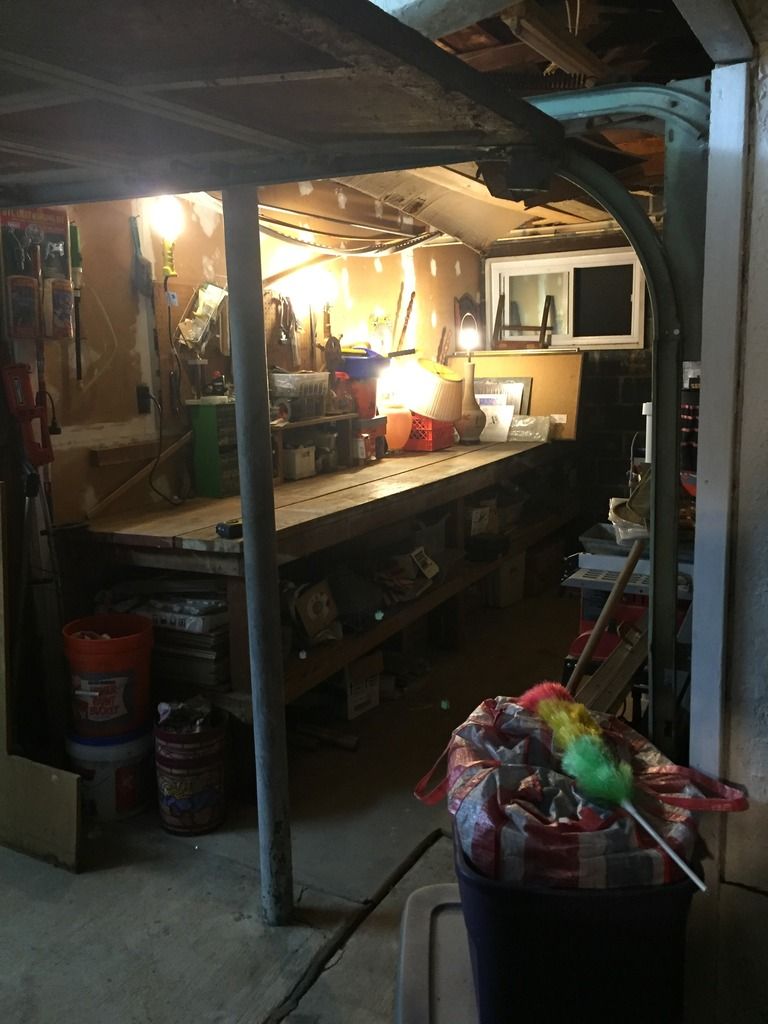 Man, that pole is right in the stinkin' way… I wish I could move it but it would be such a headache, I can already feel it…
Got some space!!!
More to follow… now I get to do a build in hand tool cabinet, maybe try some peg board storage…
Anyone have good ideas for storing/organizing fastener? nuts, bolts, screws, various nails for air tools, small penny and wire nails for trim, blah blah blah…
See ya next time!
Pete
-- PeterDominic1983 Lower Bucks, Bensalem, PA
---