Good evening, everyone!
I read, while standing in the magazine aisle at Safeway, an article in a recent Fine Woodworking issue about dust-proofing table saws. While I elected not to follow the author's rather comprehensive dust-proofing method, I still thought that, on behalf of my lovely bride to be and the kids I'll one day bounce upon my knee that I ought to improve the dust collection efficiency of my table saw.
The table saw itself is a Craftex CT146, which is pretty much cast in the same mould as the Ridgid model TS3660. It's a contractor's table saw with a cast iron table and a typical, inadequate dust collect port that allows plenty of dust to fly any which where but where it ought to go!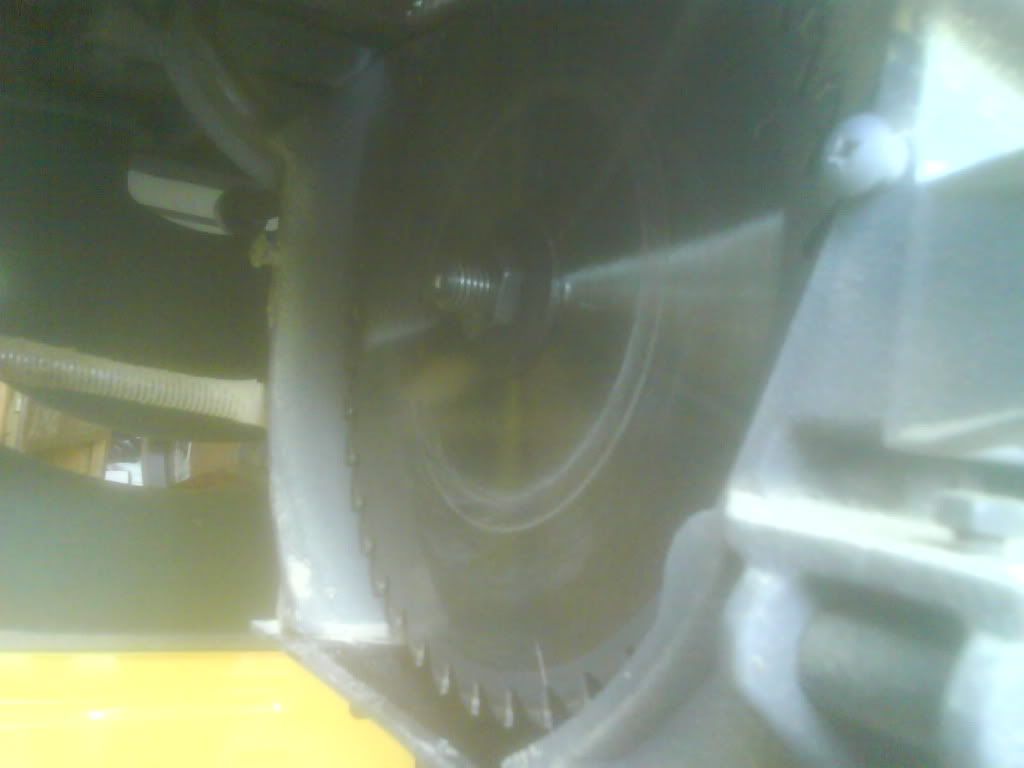 Like many underspaced lumberjocks, I use a professional wet/dry vac instead of a full sized dust collection system for keeping the air clear.
The following pic shows just how much of a gap there is between the shroud and the underside of the table to the right of the blade.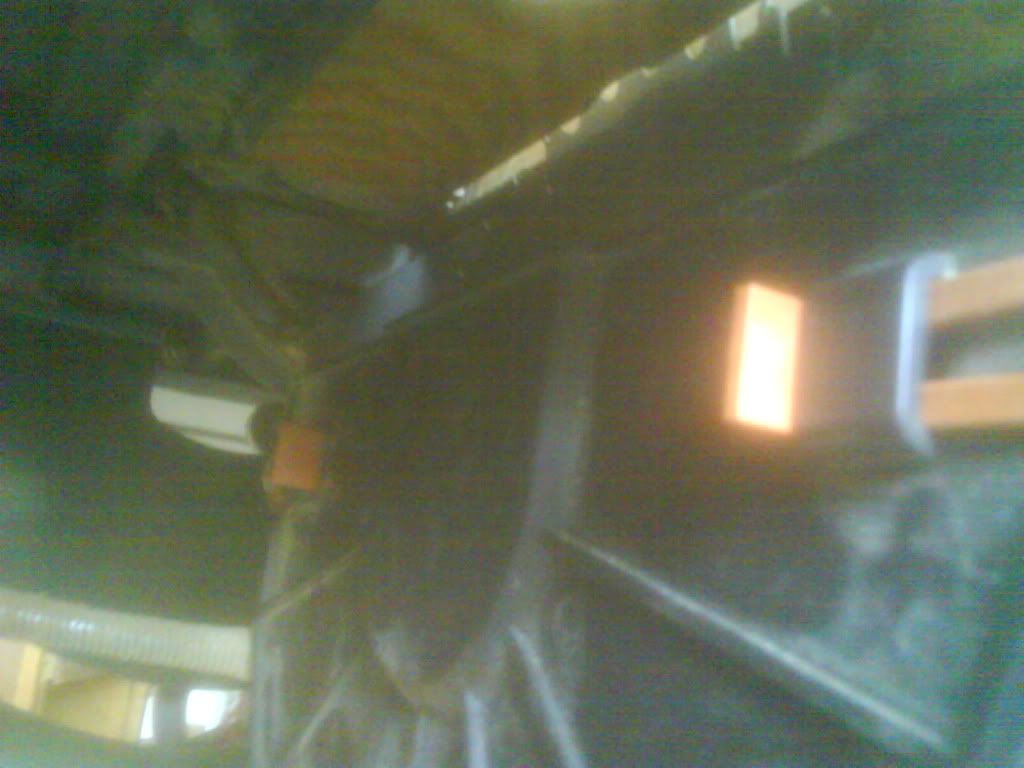 Rather than enclosing the entire saw and motor, I elected to use about half a cent's worth of cardboard to close those gaps. First, on the right side, the shroud needed to be "flexibly biggified". It needed to fill that gap tightly, but still be able to stay in place during the entier 45 degree bevel range of the saw.
First, I figured out a pattern and attached the cardboard to the shroud, by splitting it and overlapping from both sides, to keep it nice and stiff. Running a portion down into the recess in the blade shroud enabled the cardboard to retain enough strength to stand up right to the table. Remember! Cardboard was wood… once. So go with the pseudo grain – the corrugations!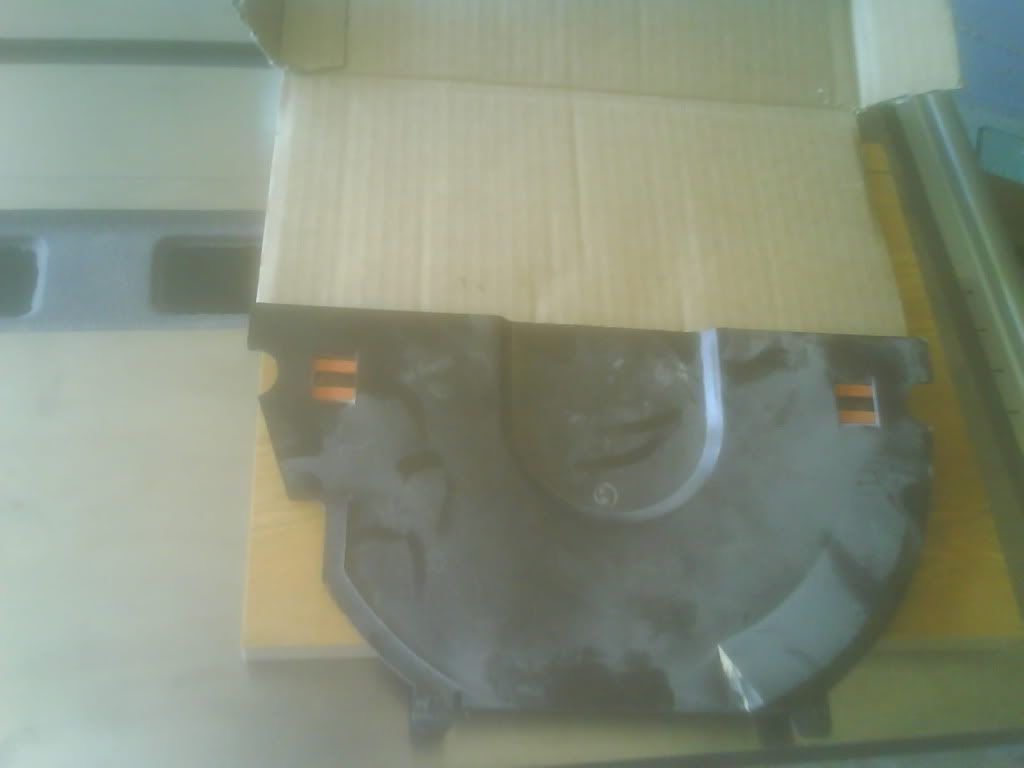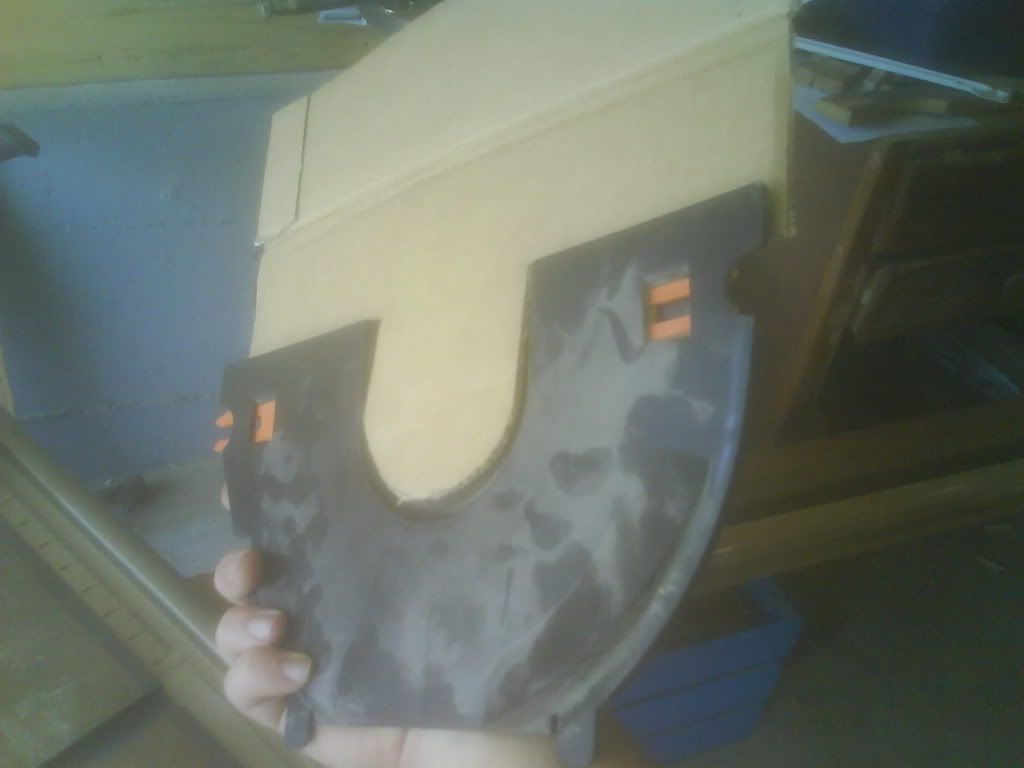 If you're following my idea here, be sure to make sure the cardboard doesn't interfere with the plastic spring clips that secure the shroud to the main blade guard. If you've got a different saw, well, use some common sense!
After test fitting your new cardboard enhanced shroud, scribe a line about even with the underside of the table with a pencil or pen. Slice the cardboard off on this line….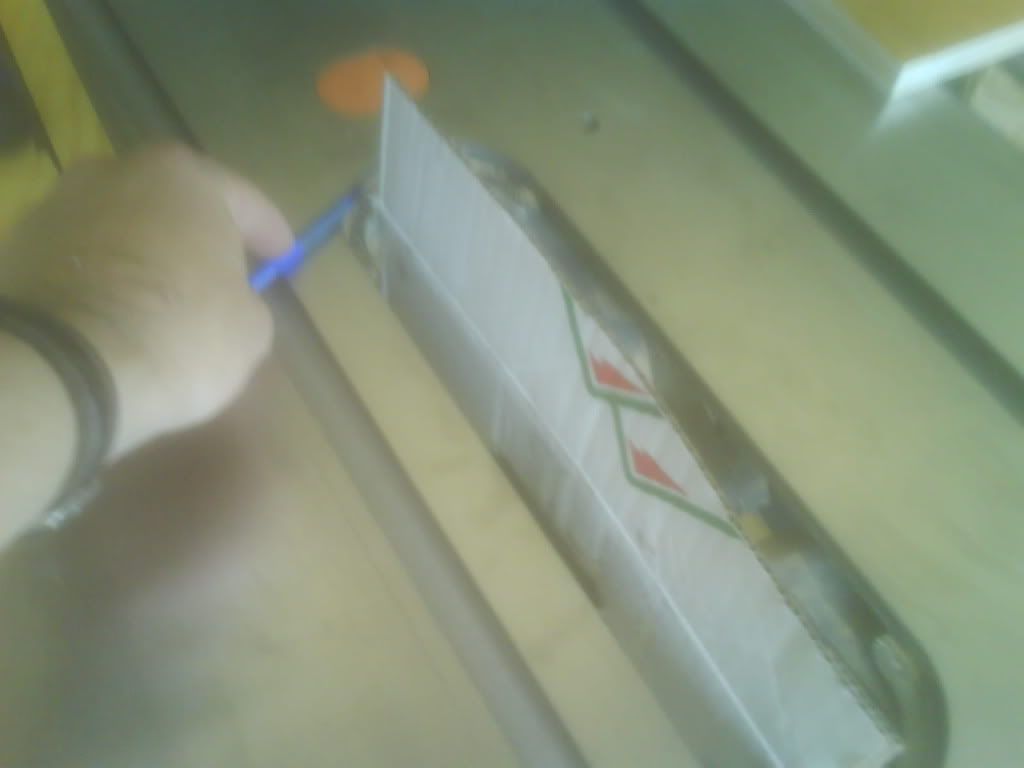 ...and give it a fold so it will take to naturally folding when you start to change the bevel angle. Note – the brake used in the picture is only rated for 8-gauge cardboard;)

You may have to trim a little extra off of the ends so that the cardboard doesn't interfere with the 45 degree positive stop. Your bevel adjustment wheel should feel just as smooth as before, all the way out to 45.
I'll get to how I tightened up the left side of the blade tomorrow.
Breathe easy!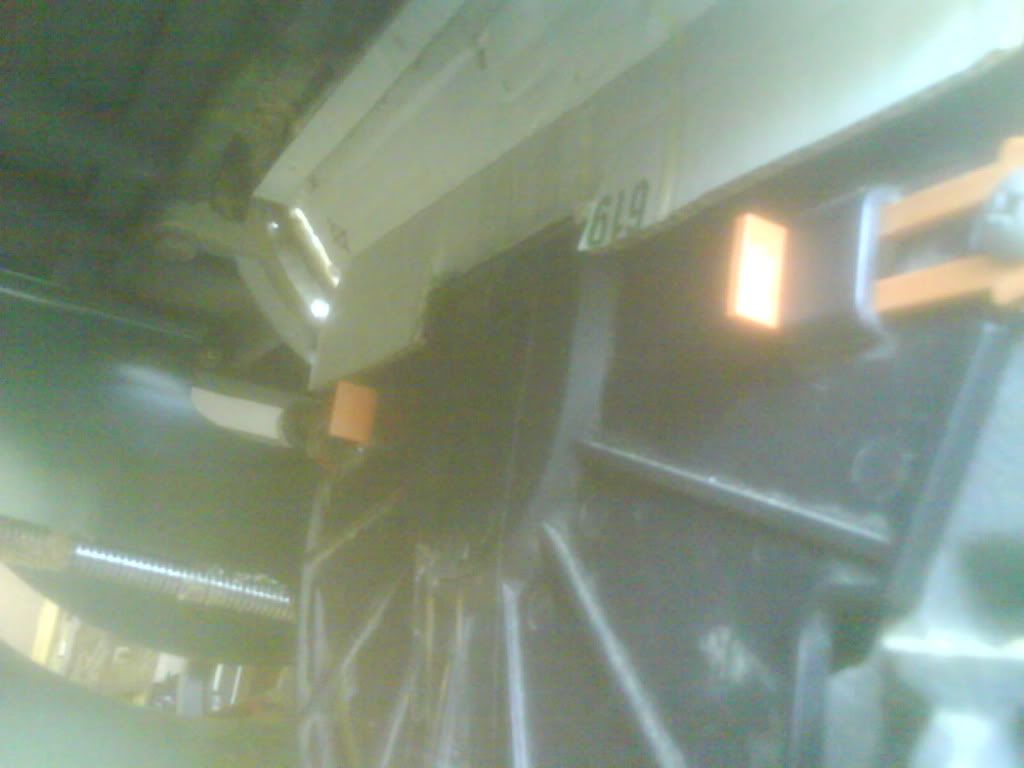 -- I am the man in the arena. Q-Woodworks
---