OK, I was not going to start this knife for a while, too busy….. but I could not help myself. (I might need help)
I found a piece of spalted pallet wood. With heart and sap wood. I think it's kinda pretty. (This one is for you Jusfine )
I bought a lathe about a year ago ($75, garage sale, including the chisels), but I never dared to turn it on. Well, last night was the night, and I am still here.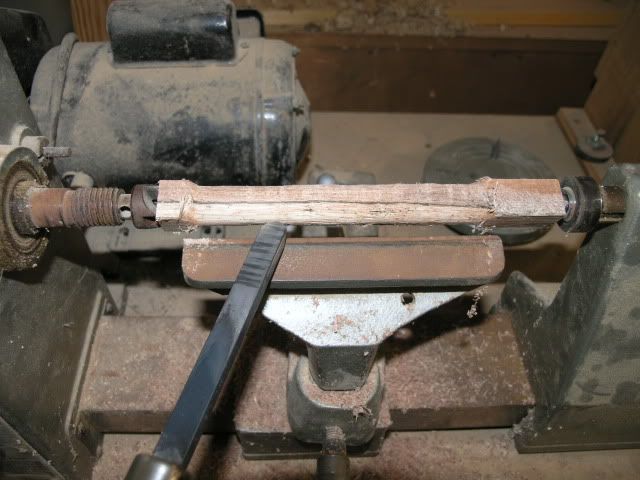 For the knife I used an old sawzall blade, the same as I did with the carving knife. But with the carving knife I used brass rods, and with this knife I am using a ferrule to mount it into the handle.
I still need to cut the slot for the blade; drill the hole for the back end of the blade; epoxy the whole thing together end put some tung oil and polyurethane on it.
I like to thank all the other guys ahead of me making knives, I studied all your postings.
http://lumberjocks.com/projects/tag/marking+knife
I also surfed the web and there too are some real nice sites with good instructions.
http://www.buchanan1.net/markingknife/markingknife.shtml
http://norsewoodsmith.com/content/making-awl-and-marking-knife
http://adventuresinwoodworking.com/2008/08/09/making-a-marking-knife-the-stock/
I will post this as a project when I have it finished.
Thanks for your interest, Pabull.
-- rhykenologist and plant grower
---