A few days ago I tried to dismantle my Goldie's quill assembly with zero success. I seriously wanted to dismantle this to clean it up properly – I'm sure a bath in degreaser would not be good for the bearing.
First I removed the whole quill from the headstock.
Next I removed the set screw from the spindle knob, but I couldn't take the knob off the spindle. I managed to turn the knob on the spindle with tools, but it was very tight, and wouldn't pull off.
So I asked the ShopSmith Forum members for some pointers. Which I got.
Here are a couple of pictures.
On this one you can see the score marks on the shaft that (I think) were the main reason the knob would not come off.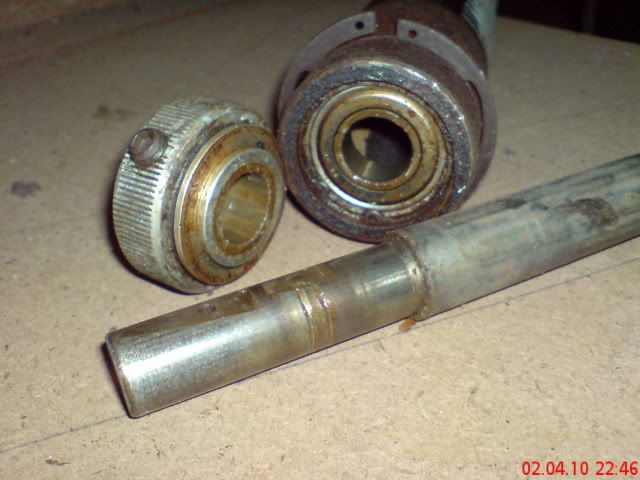 Check the crud inside the housing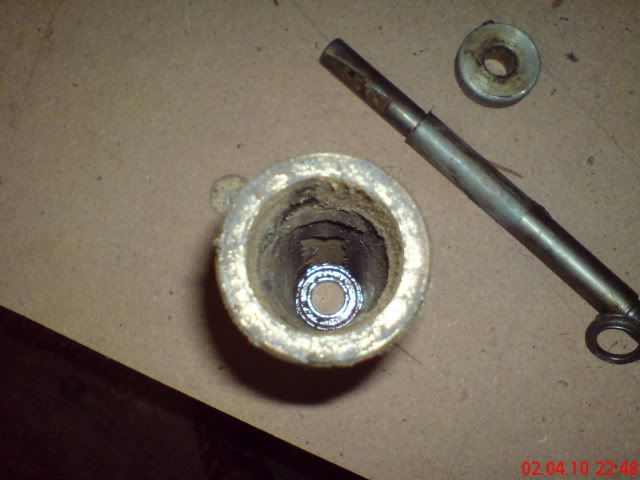 In this pic you can see the corrosion I will need to remove, as well as the wonky clip on the housing.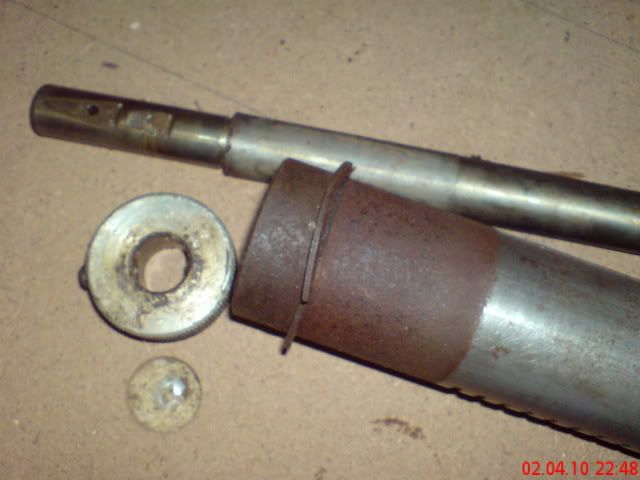 I supported the housing with the spindle facing up and the spline facing down unsupported, and whacked the daylights out of the shaft sending it down out of the housing and bearing at the same time, but I had to ensure that I don't damage the end of the shaft.
That's why I have "soft" mallets in my arsenal. For this job I used an aluminium mallet. The mallet gets all dinged before it harms steel.
In terms of "whacking tools", here are my favourites shown from left to right in order of force required.
Short handled claw hammer, Rubber mallet, Nylon faced mallet, Aluminium mallet, 4 pound hammer.


.
.
.
Today I removed the bearing from the housing and degreased and cleaned the parts (excluding the bearing).
The bearing feels very good with no apparent slop or play, and smooth rotation without grating or excessive free running.
As you can see, my cleaning brush will soon have to be retired.
-- I may be schizophrenic, but at least I have each other.
---