I have spent the last several days down with a nasty bug as did most in our house, so the work slacked off a lot. Anyway – so on to more stripping and starting the cleaning.
Here is the inside of the headstock with a bucket of bits.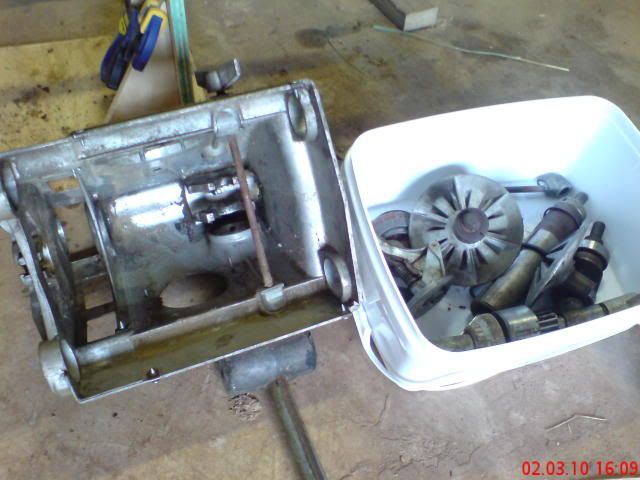 .
I have found that the speed control sheave assembly needs to be replaced – the wire loop is supposed to be fixed in the end of the shaft with a bearing. Bearing is gone and the wire is near worn through.


.
Headstock completely dismantled and brushed off – original colour still shows in some areas.


.
I pressed out the nameplate rivets from behind, and can reuse them.


.
I had to use a lot of penetrating oil to remove stuck items and there were some areas of old gummy grease, so I needed to degrease all the parts for a decent clean up (except the bearings)
Check out the oils on this casting


.
and the grease in the quill gears in the previous post.
How to degrease?
Find some plastic baskets and place small parts in them. Then place basket and larger parts in bucket and smother with degreaser


.
Before

.
Brush them and rinse thoroughly. The baskets help them dry out.
. After


.
I am using a new (to me) paint stripper that is much gentler to the skin that those I have used before, and it has no unpleasant vapours.
Just paint it on and leave it for a few hours. The scrape and hose off.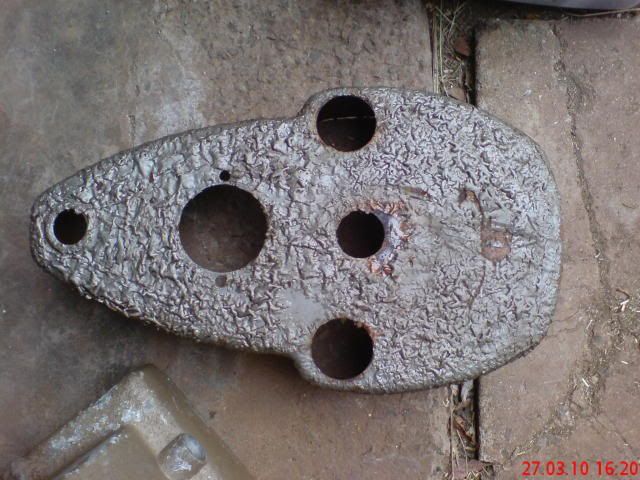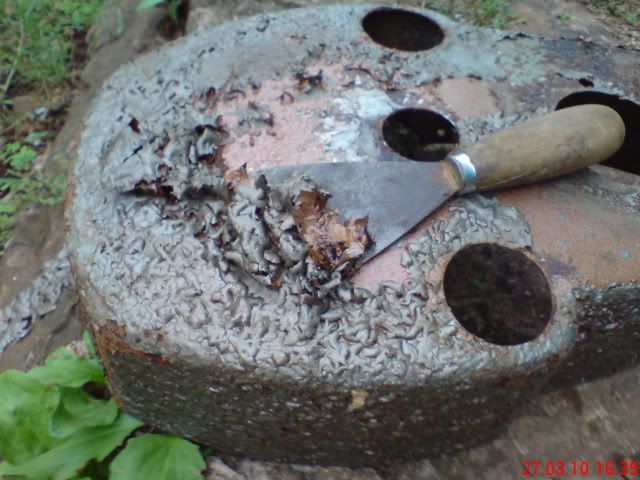 .
Here is the first part painted


.
Note the red patch on the thumb knuckle? Skin does NOT beat wire wheel in drill !!
There are lots more pictures, but that's enough for now.
-- I may be schizophrenic, but at least I have each other.
---