A couple of years ago someone gave me a grotty old roof beam from a demolished building. Two days ago I needed a plank as an Alaskan guide rail and this old beam was just the right size, but needed to be cleaned up to give my jig a smooth ride. This is what showed up after planing and sanding.
Does anyone know what this wood is? I suspect it may be Oregon Pine purely because of it's age and where/how is was used. I'd like to know if it worth getting the nails out of it and using it for a project sometime, or if it should stay relegated to the "general construction wood" section of my stock.
Face Grain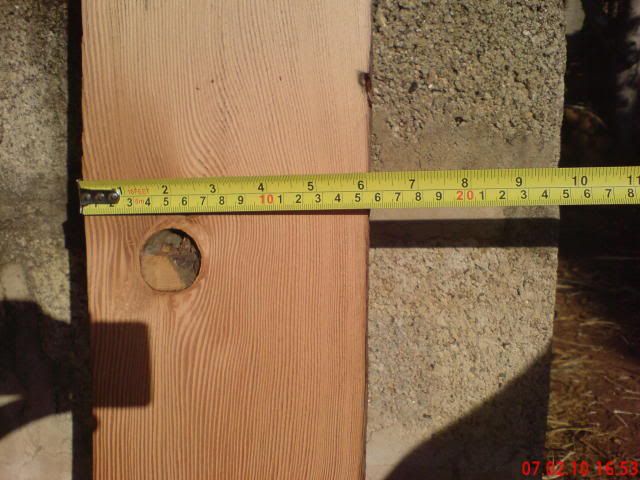 .


.
End Grain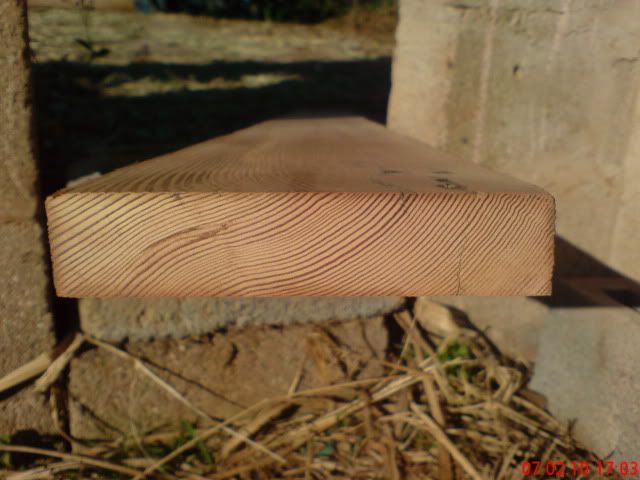 .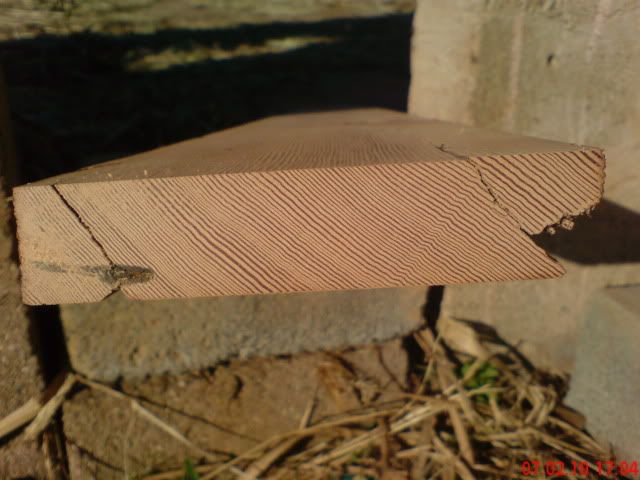 .
The tight grained section which is towards the outside of the tree has about 30 growth rings per inch so I guess the tree was old growth.
Thanks.
-- I may be schizophrenic, but at least I have each other.
---