No not that !! Get your mind above the belt.
Here is the pile of Flamboyant (Delonix Regia) I started slabbing today.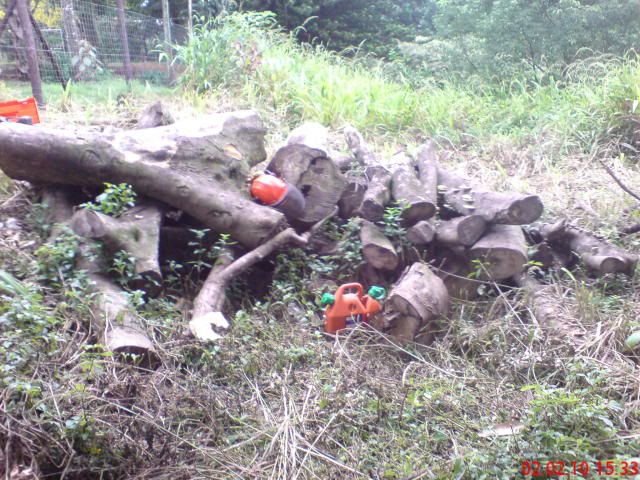 .
And here are some gorgeous crotch pieces from the log to the left of the helmet in the picture above.


.


.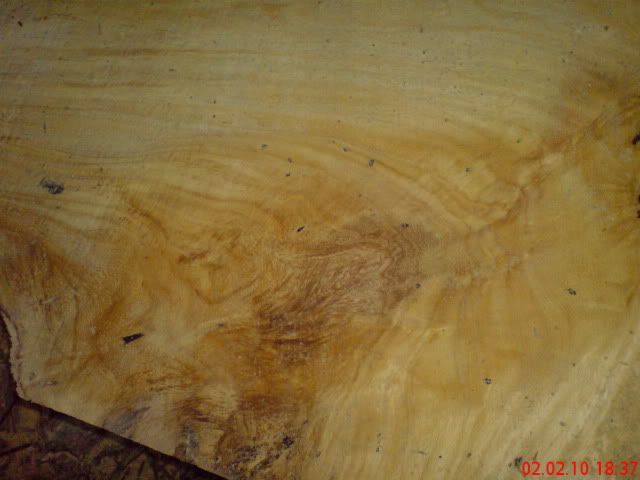 .
This wood is a beautiful creamy yellow colour and is quite soft. Unfortunately the smell is not particularly pleasant – try to imagine a faint after-smell of pine vomit. I know that sounds gross, and it is, but fortunately it is not a strong odour. I wonder how strong the smell will be after the wood is properly dried.
-- I may be schizophrenic, but at least I have each other.
---