Well all 17 metres of Gum tree (see this post) have been sliced and are sitting in my drying room.
In my previous posts I showed some of the beautiful slabs I cut out of logs that would otherwise have landed in the garbage dump, and just for kicks, here are a few more.

.


.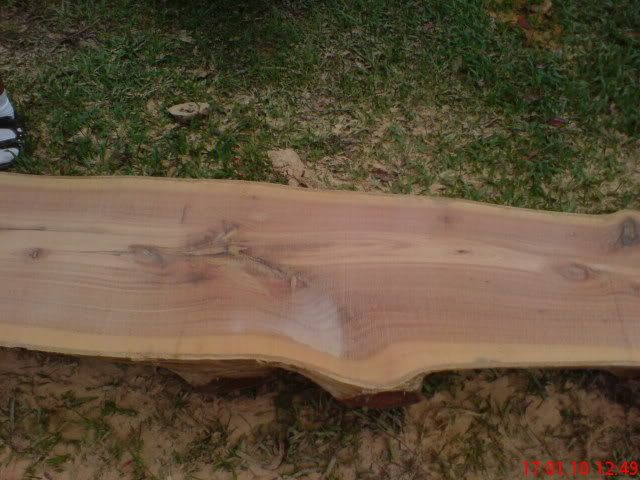 .
And here are some pics of the process.


.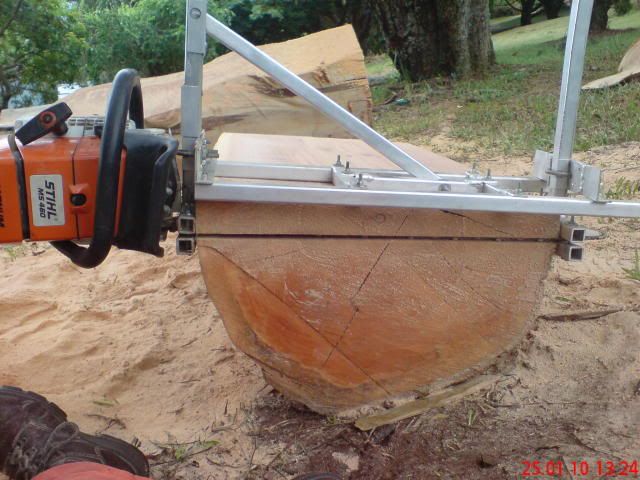 .


.
Now we wait for many months until they are dry enough to be turned into projects.
-- I may be schizophrenic, but at least I have each other.
---