I have only ever dealt with smallish pieces of already dried Saligna, and my current slabbing operation is teaching me a few things.
First – Fresh-cut Eucalyptus is HARD. It took us about 30-40 minutes to cut each of the approximately 3m slabs.
Second – Fresh-cut Eucalyptus dulls chainsaw blades quite quickly. I was getting less than 2 slabs per sharpening. That's ridiculous - I slabbed the whole Yellowwood trunk without needing to sharpen the chain even once.
Third – Saligna is beautiful and worth the effort I'm putting in.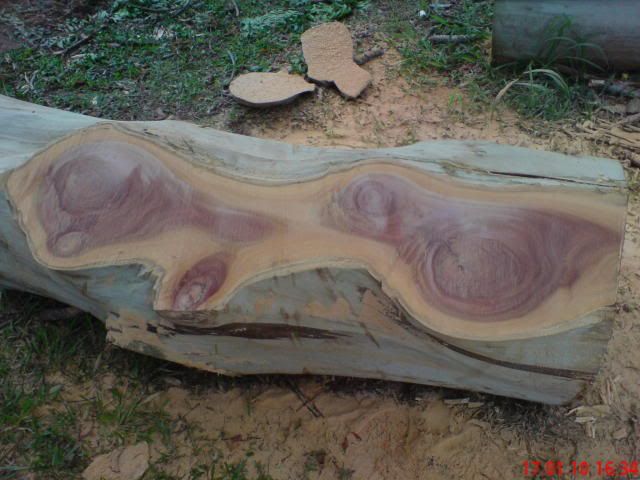 .
This tree has some sections of beautiful straight-grain which will be perfect for furniture legs, shelves, flooring etc. and some sections with beautifully whorled grain perfect for display pieces like counters, doors, table tops etc.


.
Just by the way, these colours are accurate although a little muted because the weather was overcast.
-- I may be schizophrenic, but at least I have each other.
---