Yesterday, just for interest, I measured the trunk sections that were given to me for milling. These 7 pieces of tree trunk total a touch over 17 metres.


.
The smallest diameter is at the tailgate and is 175mm (7") and the largest trunk diameter (in the foreground) excluding the sections that stick out from branches is 630mm (25").
Sections of chopped off branches protrude up to 300mm from the main trunk, and are giving me a few issues as my Alaskan can only handle 600mm wide cuts.
In the picture above you can see I have started slabbing one of the intermediate sized logs.
Here is some of the beauty that was hidden inside.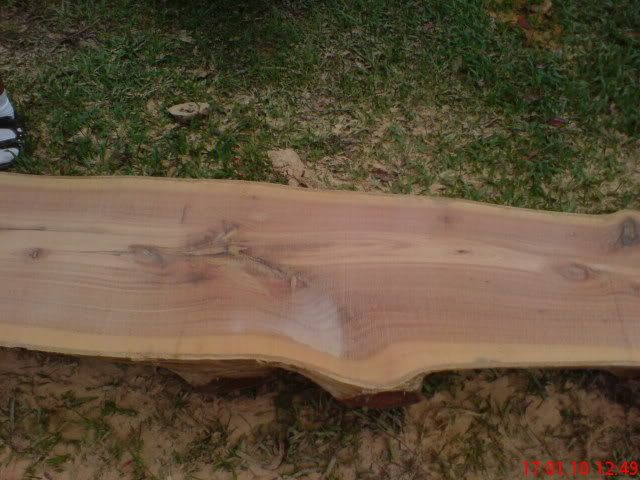 .

-- I may be schizophrenic, but at least I have each other.
---