Well, it's been over three weeks since I put the finish on my box and contemplated putting on the hinges. Since then several things have happened. The weather was cold in Houston for a while and I moved the box inside the house for a while. Over that time, I noticed the bottom had bowed slightly and two small cracks formed in one end. Even though my sliding dovetail construction allowed the sides to move as the bottom contracted and expanded, it didn't prevent the bottom from cupping. There was also some bowing in the top. That gave me great pause because I don't want to give away a box that cracks and begs for someone to throw it away especially when it's a rustic box that may look like it should be in the trash in the first place. So, I didn't know what to do. So, I did nothing, for a while. After considering several options including the scrap pile, I decided to add breadboard ends to the top and bottom.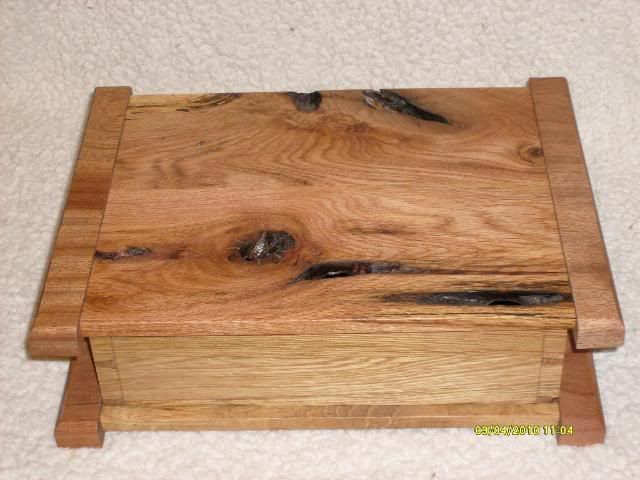 This picture shows the breadboard ends. I cut the pieces for the ends from a wide Santos Mahogany board so I could make the grain run the same direction as the grain in the top and bottom of the box. That way, both should expand and contract at roughly the same rate and I could glue the two together. That seemed to be the approach with the least amount of hassle anyway.


I routed a dado into the mahogany ends and slipped them over the ends of the top and bottom. Here are some more pictures of the final project.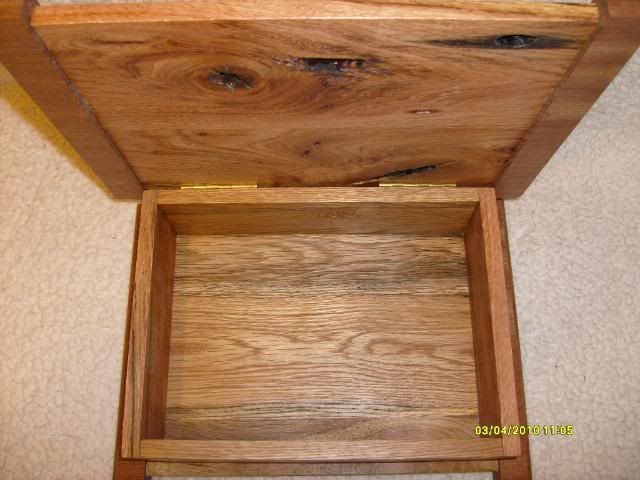 .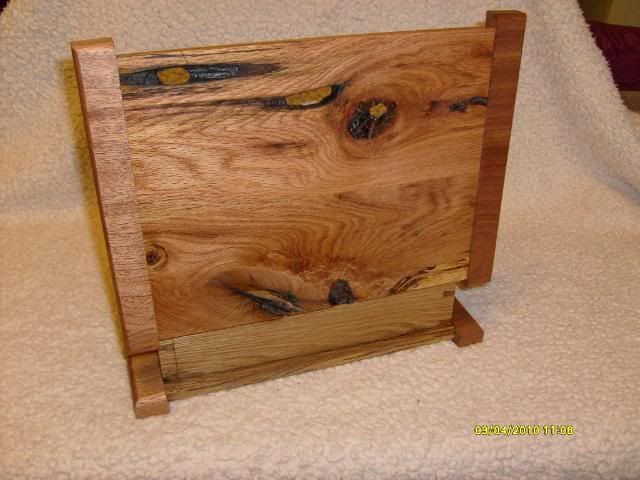 .
Finally I had to attach the hinges and I decided to go with the more simple exterior mount. You can see here.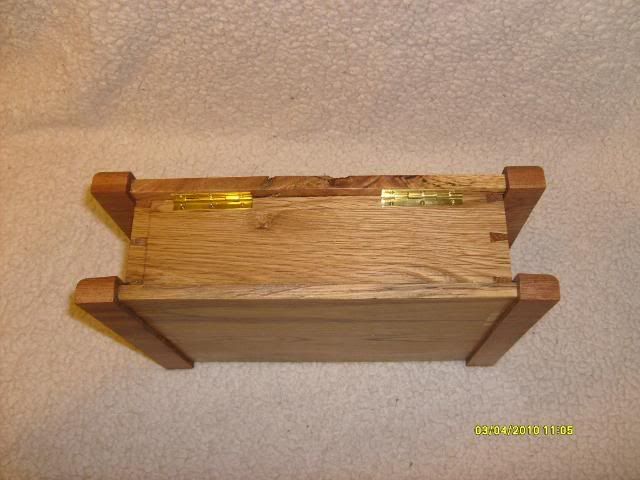 You may be able to tell from the other pictures that neither long edge of the top lent itself to attaching the hinges because of all the rusticness. I attached them to the exterior of the back side and it moved the hinge closer to the edge of the top where there was more solid wood.
.
.


That's a wrap! I hope someone finds this of help in the future. Just putting the blog together and writing out my reasoning has helped me. Thanks for reading.
-- Jim
---